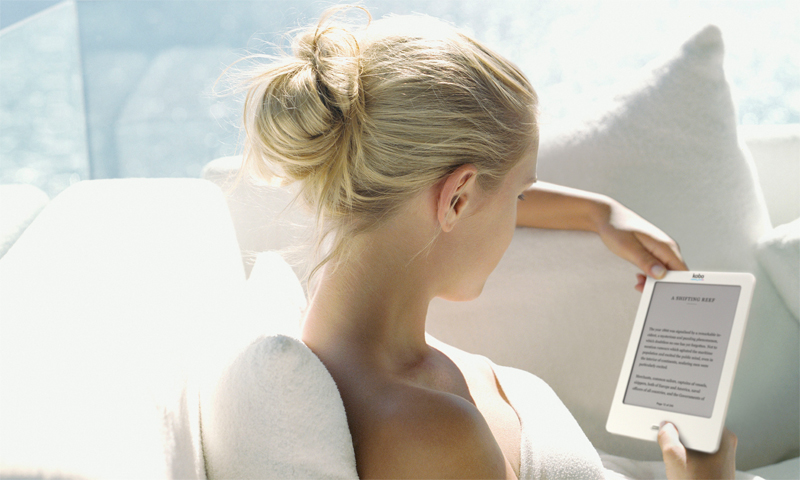 Kobo has been actively developing a loyalty program for the last six months. The idea was to reward people who bought e-books with credit, that can be used to get free content. Today, Kobo officially announced Superpoints.
Kobo SuperPoints rewards you with 100 points for every $10 you spend on e-books and digital magazines. You can use the virtual currency to get free e-books, the average title costs around 2,400 points and there are over a million of them to select from. If you manage to accrue 4,500 points you can enroll yourself in the Kobo VIP program which saves you 10% off everything in their bookstore and you can also select one free e-book a year. If over four thousand points is a bit daunting, you can spend $10 as a one time fee and become a VIP member.
At certain times during the year Kobo has promised that they will run "Bonus Days" which will reward double the credits on everything in the store. Likely they will do this at certain times of the year, such as Christmas, Halloween and Mothers Day.
The Real Deal
You will have to spend $480 dollars in the Kobo Store in order to get 1 free e-book, or $250 with the VIP tier.  Does not really sound very super.
The books you can redeem for points are non-agency. This means you will not be able to get the latest bestselling novel from major trade publishers. What is left? Well there are a total of one million titles to select from and primarily comprise of public domain, self-published or very small presses.
I don't think anyone should go into this program thinking they are going to get a bunch of free e-books.  You will have to buy 48 out of them, minimum, which is likely more than anyone reads in a few years.
I guess the most compelling aspect is simply the VIP program. For $10 you save 10% on all purchases in the store,  which amounts to a hefty savings if you buy stuff on sale or read a lot.