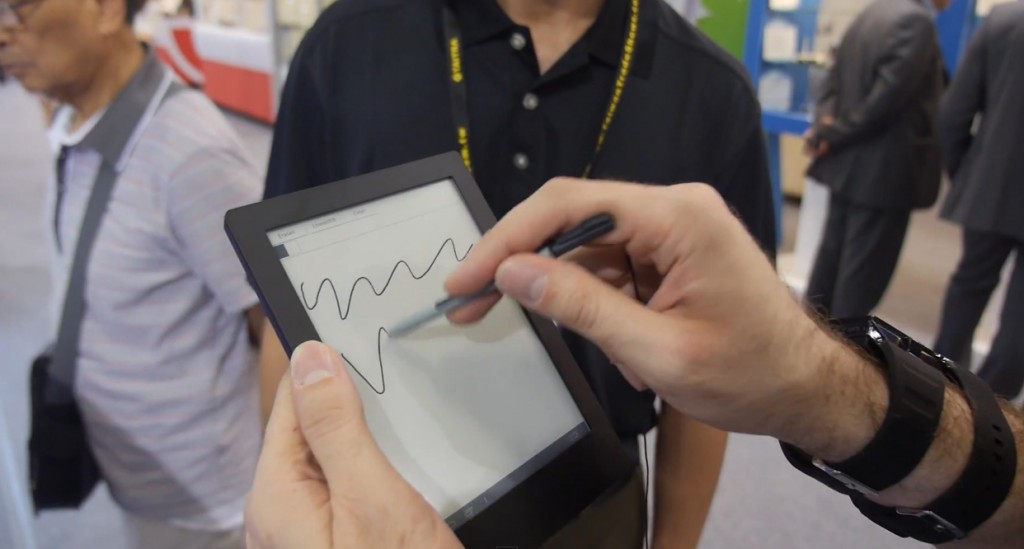 Netronix may not be a household name, but they are responsible for manufacturing popular e-readers such as Kobo. The company is currently demoing a number of new units that may allure other companies that are involved in this sector. One of them is a 6.8 inch device that runs Android and has support for a Wacom pen, which should appeal to people looking to edit and make notes on PDF documents.
The new 6.8 inch e-reader is looking fairly amazing with a staggering resolution of 1440 x 1080. Underneath the hood is a Freescale i.MX6 Solo Lite ARM Cortex-A9 processor, and running a fairly modern version of Android 4.1.
This yet unnamed e-reader is using the same shell as the Kobo Aura HD, which is also 6.8 inches. The addition of Wacom technology will likely distinguish this device in consumer market, now that Sony is exclusively focusing on the business segment with their 13.3 inch Digital Paper.
ARM Devices reports ""Wacom is working on collaborative solutions for Wacom enabled E Ink e-readers like this one. If they do it right, I think Google should get involved, this could make it a really big new market for the E Ink based devices with touch for productive collaboration in education and enterprise. Netronix also has different other E Ink Android devices, secondary displays, large ones, and even an E Ink Smartwatch"