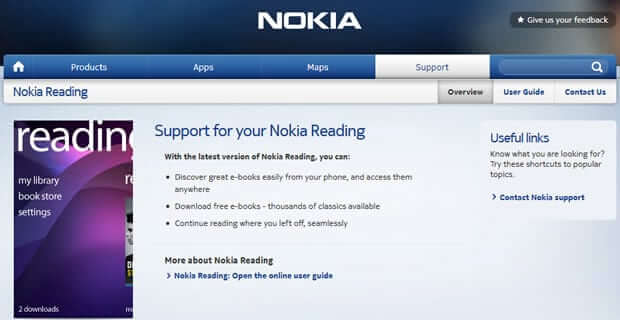 Nokia is trying to capitalize on European markets that have not been inundated with e-readers.  The company has announced today that they have developed an e-reading application and online bookstore. They intend to actively market it in France, Germany, Italy, Russia, Spain, and the UK.
The reading application will be available on their line of Lumia smartphones, such as the 900, 800, 710, 610. The reading app itself is available in the online marketplace and the books will be provided by Overdrive. Major publishers have signed onto this new project, such as Penguin, Pearson, and Hachette. Thousands of free books will be available and also plenty of paid downloads. Popular books like The Girl With The Dragon Tattoo, One Day, and The Adventures Of Sherlock Holmes will be available.
Nokia mentioned that "While e-books are becoming a common sight in countries like the US and the UK, they are still in their infancy—or basically unavailable—in many parts of the world. And this is where the strength of Nokia Reading lies: in local language e-reading content."
Nokia plans on rolling out new enhancements for its online bookstore in the coming weeks. You will soon be able to download audiobooks and a news stream.