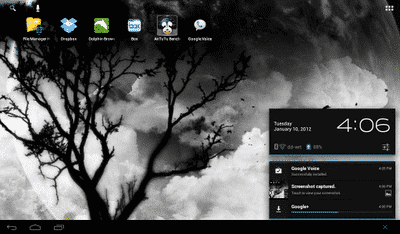 Notion Ink has officially launched the Google Ice Cream Sandwich update for its first tablet PC, the Adam. The new update gives you a slew of new features that either were not working on the Alpha build released last month or are totally new enhancements.
If you were showing tremendous disdain for the slow 3G speed you had before, the ICS update comes with super fast internet access. The WIFI was refined as well. HDMI video is also updated, and you can now get full HD videos appearing via the HDMI input or on-screen. With this update also comes better sound, Youtube videos, and working USB.
This update is the first really refined version and full instructions on how to install and trouble it are found HERE and HERE.