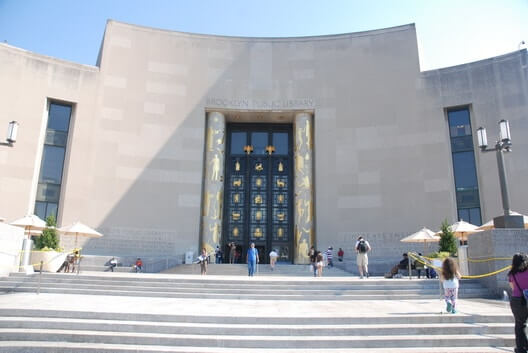 Penguin made waves in the eBook industry when it pulled out of Overdrive and all of the other services that facilitated the lending of eBooks via your local library. The company is starting a new pilot project today in New York that will see their electronic books return to circulation.
Starting this Fall Penguin eBooks will be available at the NYCPL and and Brooklyn Public Library via 3M Cloud Library system. All of the books will come with a one year lease and then will expire. Libraries would have to re-purchase the books for their patrons to borrow after this period is over. This expiry system is very much akin to how the Harry Potter series of books works at your local library, except they expire in five years.
According to Penguin vice president of online sales and marketing Tim McCall, Penguin's entire catalog, which is more than 15,000 books, will be made available to the libraries' patrons through the deal.
"We have always been committed to libraries and we are hopeful that this experiment will be successful," Penguin CEO David Shanks said in a statement. "Our partnership with 3M and the New York Public Library is a first step toward understanding the best means of supporting the growing digital missions of our great library institutions and their sincere desire to bring writers to new readers."
I am very happy that Penguin has come back to the table to make their eBooks available for public library lending. It might only be a pilot project but at least it is a step in the right direction and gives 3M some much needing marketing power to tout its own solutions and compete against Overdrive.