The Spring Design Alex eReader provides takes dual screen electronic readers to the next level. It will be sold in April for $399 and it is available in either a black or a white case. The Alex features combines dual screens, one of which is a full color touch screen to navigate the menus and a separate E-INK screen to read E-Books. The bottom color touch screen is 3.5 inches while its top screen to read books is 6.5 inches.
The Alex doesn't come with integrated 3G wireless. Instead, you can connect the device to your PC via USB or to the Internet via 802.11b/g wireless. Spring Design has announced they are working on a 3G model out later in the year.
The content distribution system is not in place yet, they are working on offering their own bookstore. Spring Design has in the last few months signed a deal with Boarders and Kobo Books. An executive at Boarders had this to say "Our agreement with Spring Design represents another step in our digital strategy, which continues to focus on offering book lovers-including our more than 35 million Borders Rewards loyalty program members-high quality content on the device of their choosing," said Borders Group Chief Executive Officer Ron Marshall. "We look forward to bringing a world class eBook experience to Alex users."
The Spring Design Alex runs on a Google Android operating system and will allow virtually any book store to run on its platform, provided that it adheres to the Alex E-Reader Format which are ePub, HTML, and TXT files. The Device has 2 Gigabytes of storage, enough of hundreds of books.
The above aforementioned operating system will allow users to download applications from the Alex Market, allowing the user to download books from other book stores. The Alex marketplace will allow users to also download applications that are custom made and approved for the E-Reader.
The Alex allows you to browse the internet! You can surf the internet using just the bottom color screen or you can drag it and project it on the main display in E-Ink. Notification icons allow you to quickly assess your battery life, EMAILS, and other indicators such as Downloading and more! You can also download books to the Alex right from websites that offer downloads.
The Alex eReader 's lithium polymer battery can last up to two weeks when browsing and the wireless are off, but expect six hours of media playback and a three-hour charge time. The CPU is a Monahan PXA303. The 600 x 800 EPD is six inches and the 320 x 480 LCD is 3.5 inches. The Alex eReader measures 4.7" x 8.9" x 0.4" and weighs 11 ounces and comes with 256MB of internal storage and 2GB of Flash memory (but there's a MicroSD slot for additional storage, the default is 2 GIGS). There's also a single USB 2.0 port to plug-in USB Drives, Keyboards and more.
The Alex has allot of great features going for it, it is very unique to browse the internet and reply and send Email. Most other E-Readers do not allow you to browse the web. Amazon are just developing a web based browser system and a marketplace but it will be months before they set it up. It looks like Alex is poised to be a serious contender in the internet department. Most other E-Readers do not have the market place and developer resources that spring design has. With access to Google Books App and a slew of others, it makes this one a solid investment. If you look at the competition, some e-readers are based on android, but they do not have a open application developer network.
E-Readers like the nook, although similar to the Alex does not allow developers to easily craft apps, and Barnes and Noble does not officially have a market place to download apps from. You have to download them from obscure websites or our own E-Reader Forum.
The latest E-Reader news is that Alex launches April 16th at a rumoured $399.99 it is not the most affordable e-reader, nor for that price do you get to enjoy a screen that is only 6 inches. The Kindle DX and Sony Daily both cost less and allow you to enjoy a 9 inch screen.
It is our recommendation that for 6 inch e-readers, it is the best in that class. No other 6 inch electronic reader allows you the freedom that the Alex provides.
Specs
CPU: Monahan PXA303 (624 MHz).
EPD: 600 by 800 pixel resolution, 167 ppi. 6″ screen. 8 shades of greyscale enabled, 16 capable.
LCD: 3.5″ screen with 320 by 480 pixel resolution, finger based touch screen, 16 bit color enabled, 24 bit capable.
Size: 120 mm by 225 mm by 14 mm. 4.7″ by 8.9″ by .4″.
Weight: 310 grams (11 ounces).
Battery: 3.7V, 1530MAH Lithium Polymer.
Battery Life: EPD – 7500 page turns. Media Playback – 6 hours. Recharge – 3 hours.
Storage: 256 Mb DRAM internal storage. 2 GB Flash Memory.
Expansion: MicroSD slot.
Audio: 2.5 mm stereo headphone jack, built-in stereo speaker, microphone.
Power: Charge from PC via mini USB or via Mini USB AC Power Adapter.
Connectivity: USB 2.0 (mini-B connector), Client Interface to PC, Wi-Fi 802.11 B/G.
Operating Temperature: 32 to 104 degrees Fahrenheit (0 to 40 degrees centigrade).
Storage Temperature: Minus 13 to 158 degrees Fahrenheit (-25 to 70 degrees centigrade).
Included Accessories: Protective Cover, USB Mini connector Cable, Audio headphones, Mini USB AC Adapter, Quick Start User Manual.
Sign up for our Good E-Reader Magazine! We cover every month the latest E-Reader news not covered on our Blog. It is an insiders eye to the E-Reader Industry with Interviews with leading CEO's, comprehensive reviews, commentary and more.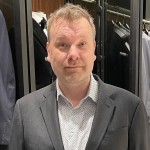 Michael Kozlowski has written about audiobooks and e-readers for the past twelve years. Newspapers and websites such as the CBC, CNET, Engadget, Huffington Post and the New York Times have picked up his articles. He Lives in Vancouver, British Columbia, Canada.