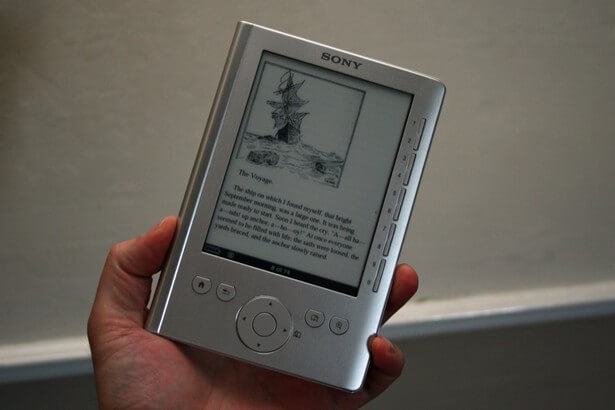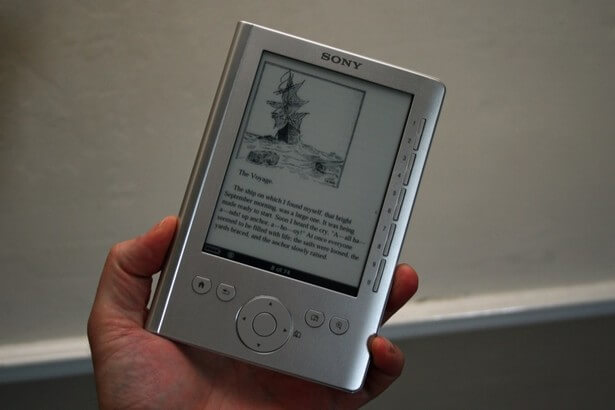 Its not too long ago that the entry level Sony digital book reader has started to arrive at stores worldwide that it has already built a niche for itself, proving to be a competent, feature packed, and inexpensive digital e-book reader.
Its like hitting bull's eye and going by the response of the reading public to their e-book reader the PRS-300, it seems Sony has done just that. Something that has given Sony tremendous advantage over Kindle in their quest to become a dominating player in the e-reader segment. In fact, it sure is surprising that Sony's latest digital e-book reader has been able to create a top of the line presence in the mind of readers in such a short period of time.
So, lets explore a bit as to why PRS 300 is an instant hit with e-reader users.
For Sony e-book reader, a right combination of features, technology, and pricing has worked tremendously in engaging their serious potential buyers irrespective of what the product is. To stand out of the crowd, they needed to have a product in their hands that would satisfy what readers expected out of their e-book readers. And this is exactly what Sony has achieved with the new PRS 300. It sure seems that one of the primary product goals with the PRS 300 was to redress all that was disliked of their previous models while building on their strengths. Being a world-class, leading electronic manufacturer, they have kept on learning from their mistakes and have made significant improvisation on their previous models and now have won the hearts of their target buyers by releasing the superior digital e-book reader, PRS-300 at a price point of just $199, which is not only inexpensive but a value for money product in the truest sense of the term.
The PRS 300 features a sleek aluminum panel on the front and is available in a range of attractive colors. It weighs just a shade over 7 oz or 220gms, which means it can be your constant companion whenever you are on the move. The 125 mm e-Ink display is based on the latest Vizplex™ technology that provides a true paper like screen without any flicker and can accommodate 3 different text size options to its readers. The device makes do with back light, hence it can be used with the utmost of ease for longer hours even under bright sunlight conditions and you get to have a completely strain free reading experience. Through the screen 8 Grey scales, the text detail is delivered with high quality.
A 512mb internal memory does storage duty and is good enough for about 350 E-Books at a time. These e-books can be bought or downloaded perfectly legally for free from their own online Sony e-book Store. You can download these books and then transfer via the USB 2.0 cable from your computer or laptop and straight onto your Sony digital e-book reader. For a hassle free reading the improved battery power allows for approximately 7000 page turns or usage of two weeks. The e-book reader takes about 4 hours to charge fully from your laptop or computer or just 2 hours from the optional AC adapter.
The reader comes complete with Sony e-Book Library software that is compatible with both the PC as well as the Mac and allows you to organize your personal library easily on your Reader Pocket Edition™. Also you can now handle additional number of titles than you could with earlier models, thanks to the additional file formats supported by the PRS 300. This means you can read far more e-books. The inclusion of the industry standard EPUB format and Adobes PDF file format of free e-books, not forgetting the old favorites like .TXT, .RTF, .DOC and BBeB, has opened up the number of titles the PRS 300 can now handle.
The best part of the Sony PRS 300 is its affordable price tag, without which you might not think of buying it, would you? It is positioned aggressively with an affordable price and come with features, which can win the hearts of enthusiastic readers joining the e-book community, who previously were reluctant to buy e-book reader due to a high price tag attached to it. Without a single iota of doubt, they have moved ahead of Kindle and with such a fabulous price of under $200 to buy a Sony Digital Book Reader it is all set to make a wave in the digital e-reader segment.
Catch the latest updates of this remarkable device at our e-reader forum.
Sovan Mandal is the senior tablet and tech corespondent for goodereader.com. He brings a international approach to news that is not just applicable to the North American market, but also Asia, India, Europe and others. Sovy brings his own writing flavor to the website and is interested in Science Fiction, Technology and Writing. Any questions, send an email