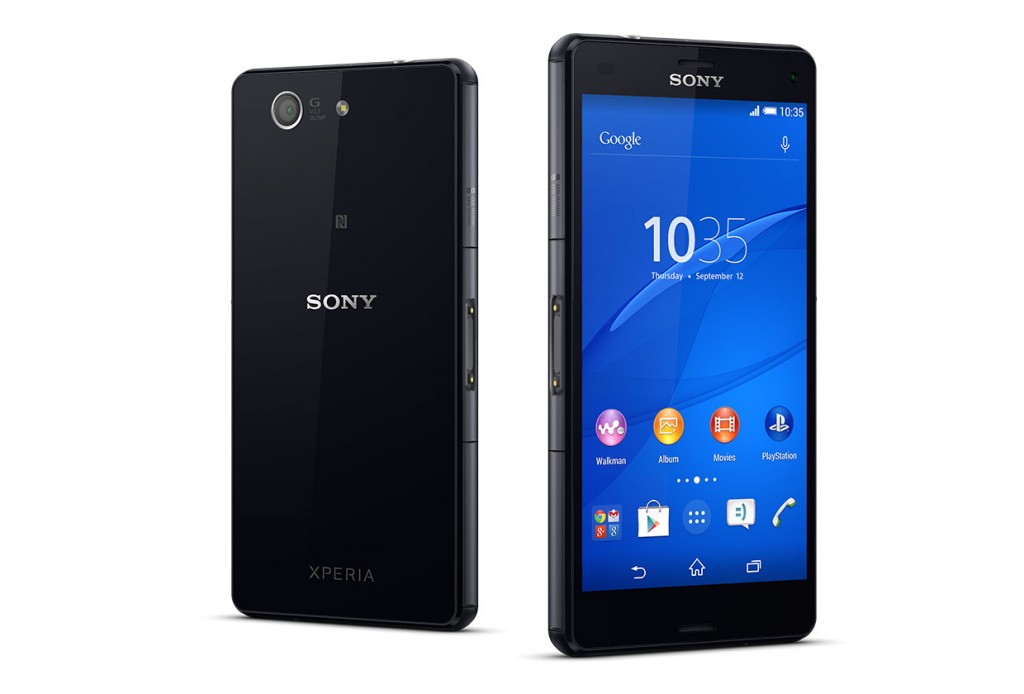 Once upon a time, the dilemma facing bibliophiles was where to store their latest page-turner so they could sneak in a read on the go. Then came e-readers, which let bookworms carry all their favorite reads on one device the size of a small paperback. Just when you thought reading couldn't get any more portable than a Kindle or Nook, e-reading apps debuted, transforming cell phones into uber-portable mini libraries.
While almost all smartphones have e-reader capabilities, you'd be hard-pressed to find one that delivers a better reading experience than the Sony Xperia Z3. With its Android platform, the Xperia offers an endless selection of the latest and greatest e-reading apps. The only question is which of these apps can do the powerful Z3 justice while also giving you an immersive e-reading experience. Read on to find out which e-reading apps are best suited to the Sony Z3.
Google Play Books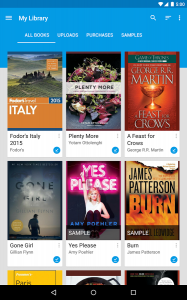 One of the coolest features of the Sony Xperia Z3 is its waterproof design, which makes it the perfect beach or poolside reader with the right app and the right network. The only problem is that most e-reader apps are backlit, making them almost impossible to see in direct sunlight. Fortunately, Google Play Books is the answer to all your beach reading woes. In addition to its impressive selection, the Google Play Books app comes with a brightness option that will automatically adjust based on the amount of available light.
Cool Reader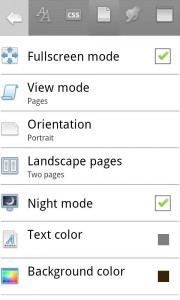 The Xperia Z3 comes equipped with Google's latest operating system, Android 4.4 Kitkat. This OS has a long list of new features, one of which is full-screen immersion. This means that the top notification bar is transparent and the bottom menu bar disappears in full-screen mode. With your whole screen to play with, you want an e-reader app with a visually striking appearance. Cool Reader is that app, with a dizzying array of theme and text options.
FBReader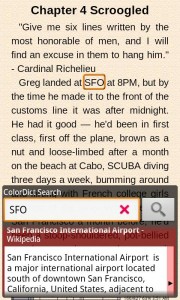 The screen of the Z3 is incredibly vivid and clear thanks to its 5.2 inch HD display. With resolution like that, you owe it to yourself to choose an e-reading app that's as easy on the eyes as your phone screen is. FBReader offers theme options specially designed to minimize eye strain, such as wood and sepia.
Aldiko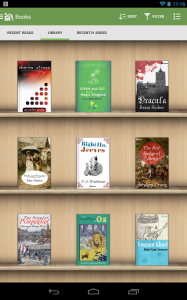 If you have a voluminous e-library, you can put the Z3's massive 3 GB RAM and 32 GB ROM memory to good use. Aldiko is a great e-reading app if you have a lot of books you want to import on your phone. It has advanced library management features and even lets you import your own PDF and EPUB files.
Moon + Reader Pro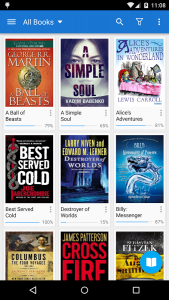 Everyone has had one of those moments when you want to read but your screen-weary eyes aren't cooperating. That's when it's time to channel your inner child and let someone else read to you, even if it's just a robot. The Xperia Z3 delivers booming, crystal-clear sound with its dual front-facing speakers, making it an ideal medium for e-reading apps capable of text-to-speech (TTS). One of the best such apps is Moon + Reader Pro, which offers TTS within the paid version.
Kobo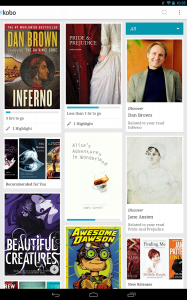 It would be a shame not to experience the power of the Z3's state-of-the-art keyboard, which boasts lightning-quick response times as well as gesture-based typing. With Kobo, you can make use of this sophisticated tool even when you're lost in a book. Kobo lets you actively comment on your book while you're reading it.
Nook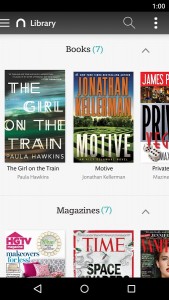 Nook is one of the best reading apps out there for any phone, including the Sony Z3. With the Nook app, the biggest selling point is access to Barnes & Noble's staggering selection. Another impressive yet underappreciated feature of the Nook app is its dazzling page-turning animations, perfect for the crystal resolution of the Z3.
When you have a phone with the power and features of the Z3, it's hard to go wrong with an e-reading app. Still, some are better suited for this phone than others. Z3 owners won't be disappointed with any of these seven apps.

Markus lives in San Francisco, California and is the video game and audio expert on Good e-Reader! He has a huge interest in new e-readers and tablets, and gaming.