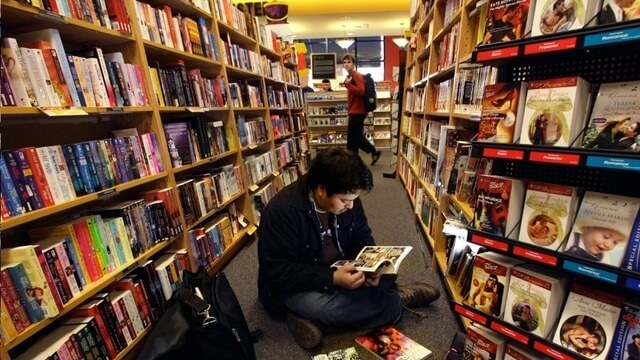 Traditional authors that publish ebooks and printed variants via an established publishing company often enjoy plenty of perks. You normally have dedicated access to a publicist that will try and promote the book and organize book tours. There is also a dedicated editor to help you refine the body of work into a cohesive whole. You may get an advance on the book if you have a track-record of success, pay the publisher to sell the book for you, or just collect royalties. But if your publisher goes bankrupt, what are you going to do? Everything from getting the rights to your book and collecting outstanding revenue are challenges many people sometimes face.
Boutique, Vanity, and established publishing companies are the ropes due to digital resellers like Amazon, Kobo, Barnes and Noble, and others. The old method of dealing with small bookstores is in jeopardy due to the closure of so many shops and major chains like Borders. Authors may eventually find themselves in the position of having a published body of work belonging to the bankrupted publisher and has no idea on where their rights stand. If they are liquidated or bought out by another company, what are you going to do?
Essentially, an author engages in a sale of intellectual property which is known as the rights of distribution. The most pertinent question presented is whether an author's rights to their book reverts to back when the publisher files for bankruptcy.
Depending on the size of the company, when publishers file for bankruptcy it could be as little as four months, but often takes significantly longer to bring to a close. A few articles must be filed by the failed publisher, such as sources of income, expenses, outstanding debts, statement of financial affairs, tax returns, and a few other things. This gives people a sense on how much money is available and where the larger amounts need to be paid. An author has a very specific duration of time to add their name as a creditor if there are outstanding royalties. This period of time is called "a stay."
If you decide to become a creditor, you would have to appear in a room at the courthouse where all parties involved meet. A trustee is normally appointed to liaison between the publisher and creditor, and is the primary contact. For larger publishers there could be MANY people there wanting their slice of the pie. Everyone is put under oath and talks about their debts and what they need to be compensated. The trustee then gathers up all the assets, liquidates them, and determines a discharge plan. The discharge plan repays creditors according to security interest. Those creditors who have a security interest get paid first and then the unsecured creditors follow. As an author, you are one of the last ones to get paid any outstanding royalties, and normally a fraction of the amount you are truly owed. In rare cases of litigation there is a $250 fee involved to secure yourself as a creditor. The period of time to do this has a very short window and closes quickly.
Canadian Writer Stephen R. Bown wrote a book called The Last Viking. It was a respected book and was named one of the best books of 2012 by the Globe and Mail, Kirkus Reviews, and the San Francisco Book Review. You would figure this is a dream come true, if it wasn't for his publisher filing for bankruptcy protection. His publicist was let go, and no more books are being printed. Luckily, he received all of checks for books sold up until the final print run, but with the public wanting more, he cannot deliver. There are only two known copies for sale in Canada, with no hope to print additional copies. Cases like this take more then a year to resolve and in the meantime he can't make an ebook or print more books. He is a rising star, unable to capitalize.
Somewhat successful writers can normally hire their own attorney to make sure their artistic rights are reattained and they can publish their own book with self-publishing avenues or go with another publisher. Most other authors would have to call the court clerk and get advice, or find information on the internet. In the past, some authors have just decided to forget about all the legal drama and publish the book themselves or sell the book to another publisher. This often results in massive lawsuits and the author getting a black mark in the industry.
Ultimately it all comes down to legal contracts and frameworks. Smaller houses and vanity publishers may not have very good legal documentation. It is essential if you are signing a contract to ensure that you have protection and rights reverting back to you if the publisher files for bankruptcy. Having your own lawyer sign off on this is critical because these documents can easily be invalidated in complicated court procedures.
Stay tuned for our next installment in a few weeks, where we will look at what happens when Digital Only publishing companies go bankrupt and what new sets of challenges authors will face.
Have you ever been a victim of a failed publishing house, we'd love to hear your story. Please comment below.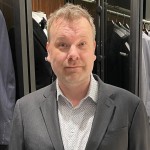 Michael Kozlowski has written about audiobooks and e-readers for the past twelve years. Newspapers and websites such as the CBC, CNET, Engadget, Huffington Post and the New York Times have picked up his articles. He Lives in Vancouver, British Columbia, Canada.