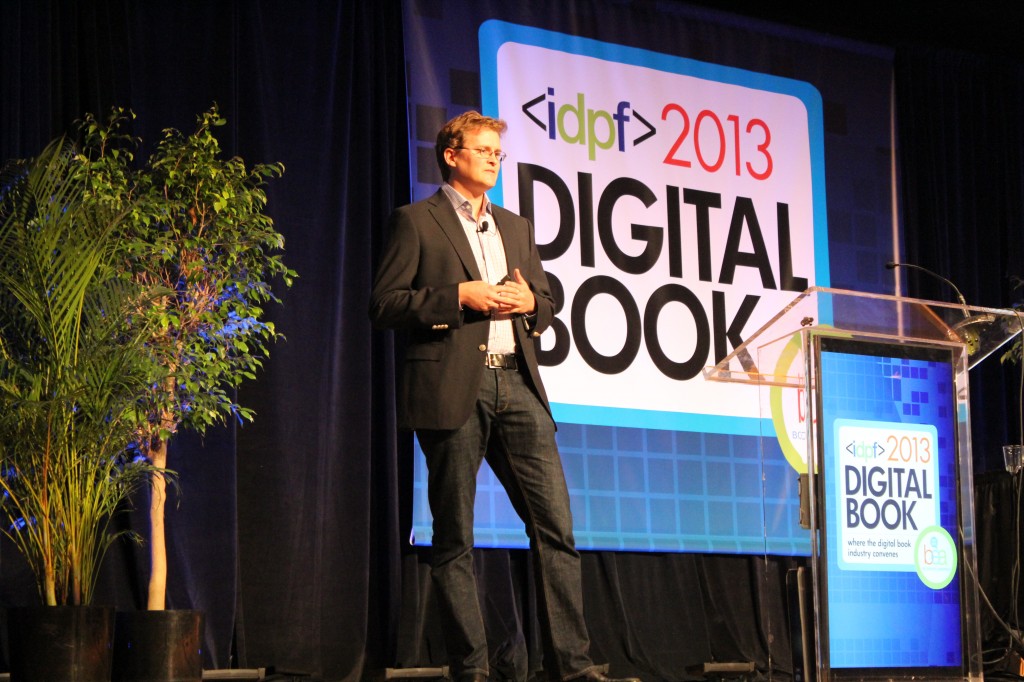 Otis Chandler, the CEO of GoodReads, founded the company in 2006 and launched the first iteration of the company in 2007. Recently, he sold the company to Amazon for $100 million dollars and delivered a keynote speech at IDPF, talking about the growth of the platform and the future. He then spoke exclusively to Good e-Reader, talking about the future of GoodReads and alleviating concerns about the Amazon acquisition.
GoodReads is an online bookclub where users can rate and review books they have read and create their own collections. There are over 18 million members that participate in the culture and over 570 million books are currently on users shelves. Every single month, 11 million books are flagged as "Want to Read," and every single second 250 more are added. Reviews are off the charts right now with over 857,000 currently in the system.
Authors are attracted to the GoodReads ecosystem, mainly because this is where the users are and the entire interface is fairly intuitive. Over 74,000 authors are registered in the system, actively engaging in Q/A and addressing questions from their fan base. James Patterson, Margaret Atwood, John Grisham, Nicolas Sparks, E.L. James, and Neil Gaiman are a few examples of the more active names.
One thing that GoodReads does very well is organize collections of quotes by famous authors and from specific books. You only have to Google for a specific author and likely the first result is from GoodReads. Over one million quotes are currently in the system and more are added every single day.
Before GoodReads ever got bought out by Amazon, it used to do business with the online giant. GoodReads used its API to gather book cover art, the number of pages, and other critical metadata. In early 2012, the company switched over to Ingram, the largest book distributor in the world. GoodReads also developed its own public API that allowed companies such as Kobo and Sony to use their rating system and reviews. I asked Otis if the Amazon acquisition meant the end of the public API and what should the bookstores do that depend on it. He answered, "We have no plans to discontinue our API for the foreseeable future, we know companies depend on it, and while I am in charge, it will be status quo." Still, companies are worried about the future of their metadata and Sony has recently switched from using GoodReads to dealing with Sony and formed a partnership with iDreambooks to tap into its wellspring of ratings and critic reviews. Its business model centers around the aggregation of literary reviews from publications like the NYTimes and Washington Post and recommends books that were given a positive rating by 70% of critics. It functions a bit like RottenTomatoes or Metacritic in terms of ebooks and mainly focuses on bestsellers or perennial favorites. Currently, the company is adding reviews from all top-tier publications going as far back as 2008 in the next couple of weeks. It has thousands available right now, and tends to add more every day.
Otis mentioned that "GoodReads was originally developed just to share my reading lists with my friends and to recommend books to each other. In 2007, the landscape was radically different and there were only a few scant message boards with any kind of book recommendation going on. Honestly, at first when people I did not know started to join, I was ready to shut it down, or limit the people who could join. In the first year, 10 million books where shelves and we knew we were on to something."
What does the future of GoodReads hold? "Amazon is letting us run the company autonomously, similar to Audible and Zappos. Of course, I now have a boss, but they are fairly liberal at letting us run the company the way we always have. We now have access to a larger network and shared technologies to expedite our growth and implement new features," Otis answered. GoodReads is also building more functionality into Facebook and working on a number of new of initiatives.
The general consensus at IDPF this year was that Amazon merely bought GoodReads so the corporation did not have to compete with them. Amazon has its own VERY extensive user rating and review system and basically had no need to acquire GoodReads for this type of metadata. Most people believe that in a few years, if Amazon did not buy them, someone else would. It was a preemptive decision to buy the only massive book community that mattered on the internet and decide what to do with it later.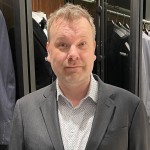 Michael Kozlowski has written about audiobooks and e-readers for the past twelve years. Newspapers and websites such as the CBC, CNET, Engadget, Huffington Post and the New York Times have picked up his articles. He Lives in Vancouver, British Columbia, Canada.