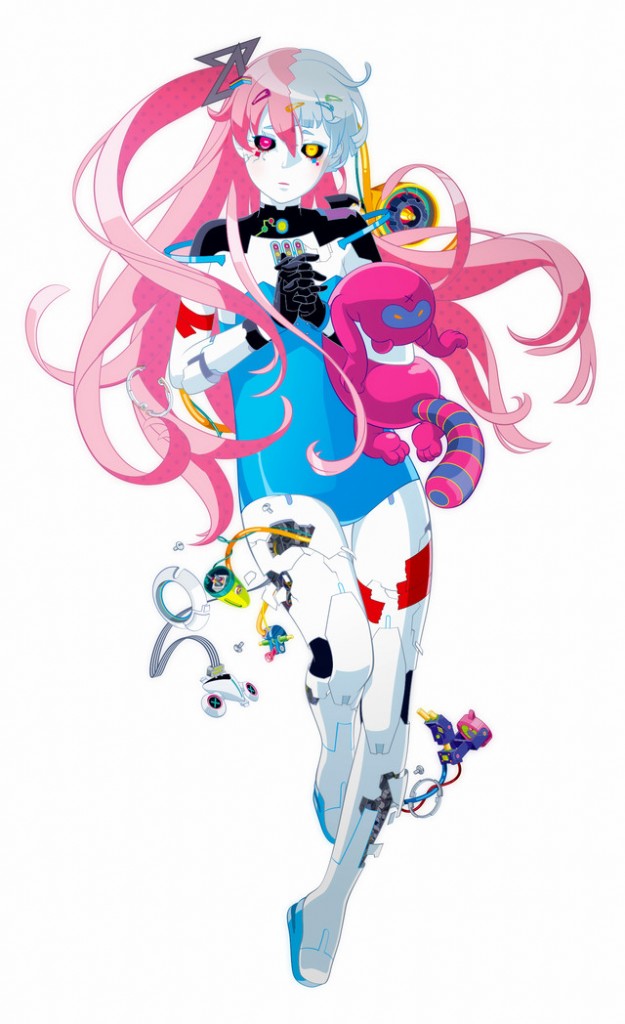 Crunchyroll is well known for their anime streaming service and to a lesser degree their digital manga. The company has broke new ground today by taking the first tentative steps into publishing their own content. Crunchyroll has announced a new and original comic by Hiroyuki Takahashi and Patrick Macias entitled "Hypersonic Music Club".
The new comic is available today and you can go over to the website right now to check out the first page which shows off unique art style and beautiful splash art! The story pitch is as follows "In the world of tomorrow… when technology has reached it limits… a group of young cyborgs must battle the extra-dimensional monster girls for final control of the enigmatic force known only as…The Mystery Frequency!"
Crunchyroll first launched their manga service in 2013 and Hypersonic Music Club will be the first time they have ever published an original work. The new line of web-comics will be called Crunchyroll Originals, and will feature Japanese creators. No further information has been released, but we do know that Takahashi will be providing us with 2 fully colored pages per month and starting next week, we can start expecting full character bios! I'm already excited to see what will come out next!
If you're ready to go ahead and start reading, go ahead and check crunchyroll or their official tumblr for some cool art!

Thi Lathi Chao is a graduate from Vancouver Fine Arts College and reports for Good e-Reader on all of the latest anime and manga news. In her off hours, she is enamored with playing games, drawing and writing short stories.