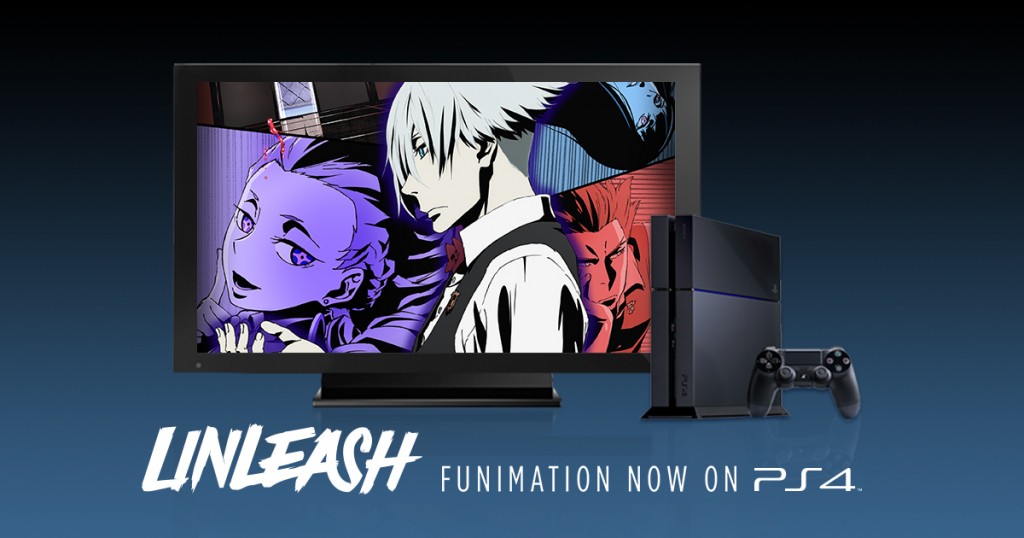 The app ball is finally rolling for the Playstation 4! After attaining Youtube, HBO and most recently Spotify, anime fans can now get their fun filled anime thirst quenched by the new Funimation streaming service available in the PS4 app store!
With a large roster of animes to choose from, the new app brings you the option on your viewing preference for anime, allowing you to choose between the dubbed and subbed versions. The new app is free to download and Funimation offers a free 14 day trial to it's subscription service. After the the trial is over, you can subscribe for as low as $4.95, for the sub pass subscription or $7.95 a month for the all access pass.
Now what's the difference between the passes? Well, the sub pass gives you access to all subtitled content, access to all 720p and high definition 1080p shows as well as viewing as simulcast animes right after they air in Japan, a full week before they can be viewed for free! However the All access pass has all the goodness that I stated before only now you have access to all English dubbed animes as well, giving you the option to view thousands of episodes, movies, and extras! As well as streaming of English dubbed series that are available within weeks of the broadcast in Japan! And don't forget, you also get some cool Funimation Store promotions too, so be on the look out for those! There is also an option for the yearly pass that goes for $39.95, saving 37% on the sub pass or $59.95, saving 33% for the all access pass!
The Funimation app for PS3 has also been upgraded to match the PS4 so now PS3 users can now enjoy the greatly improved search functions and episode queues so you can continue watching your favourite shows across devices. Streaming services are also available on Xbox360, all Ipod devices, Android, Amazon Kindle and even on the Roku! Xbox One fans will have to wait a bit as there is no current news just when it will be released, but hold tight anime fans, it'll be here before you know!
Thi Lathi Chao is a graduate from Vancouver Fine Arts College and reports for Good e-Reader on all of the latest anime and manga news. In her off hours, she is enamored with playing games, drawing and writing short stories.