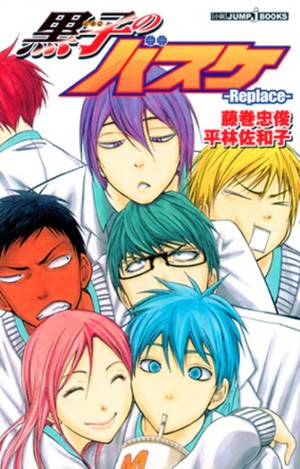 Kuroko no Basuke, everyone's favourite anime about basketball, returned to screens earlier this January, and has brought with it more good tidings. Fans of the anime will be delighted to see their favourite basketballers on a 3DS screen, as Bandai Namco Games began streaming gameplay of their upcoming Kuroko no Basket: Ties of the Future.
The second 3DS game released for Kuroko no Basuke, Ties of the Future promises a better gameplay, better graphics, and most importantly, more power behind the player's special moves. For a show based on high schoolers with almost superhero-like basketball abilities, this is a good change. What good is naming your jump shot "Meteor Jam" if there isn't enough force behind it? The game also allows the player to switch characters by passing the ball, a perfect choice for the anime that promotes passing and teamwork.
But that isn't all Kuroko no Basuke has to offer. The highly popular light novel series, Kuroko no Basuke -Replace-, is getting its very own manga adaptation. Replace acts as a prequel novel to the manga, following the title character Kuroko and his old teammates in their middle school years. The novels themselves are wildly popular, with 1.9 million copies in circulation and ranking in Japan's best-sellers list since 2013. The manga adaptation will be serialised in the online magazine, Shonen Jump. The artist is yet to be confirmed.
Ties of the Future has a set release date of March 26th. As for the prequel manga, nothing has been carved in stone yet. But fans won't fret, not with the third season just beginning and another several games of high-tension basketball on the horizon. There is a lot more Kuroko and his basketball to come.
Laura is a Douglas College student and an avid anime aficionado. She can sleep through anything, except the latest manga chapter release. Any questions, fire off a message to lmdeheer@shaw.ca!