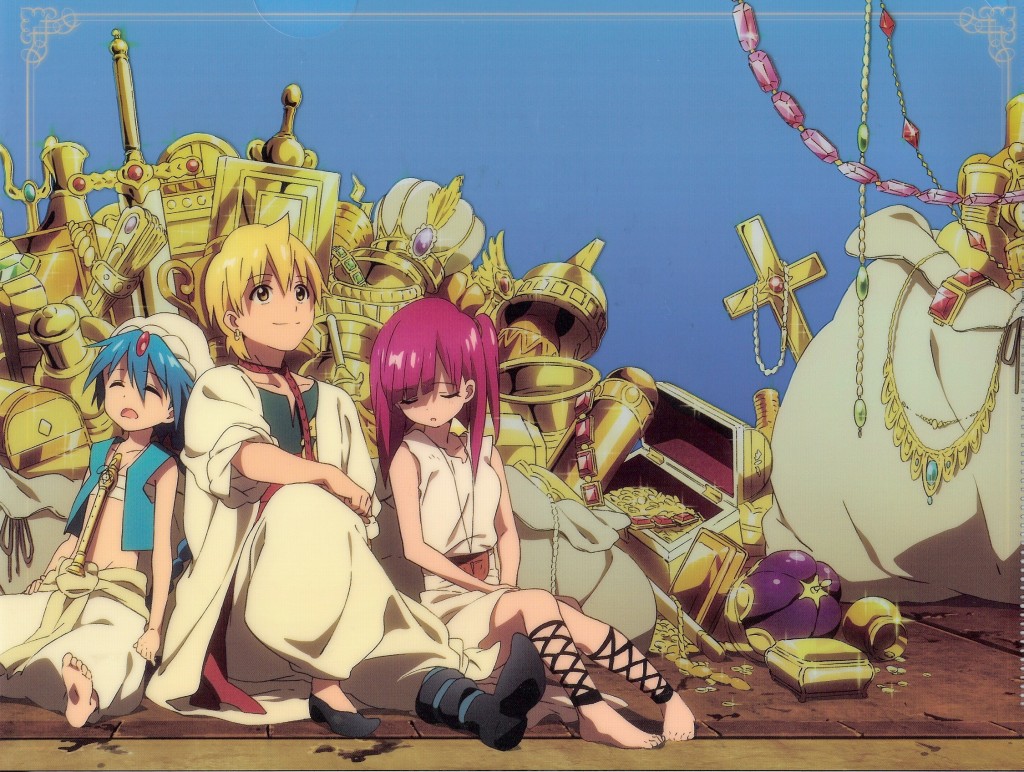 Some people are really new to anime or have taken a break and have recently come back. There is a ton of content out there right now but what had the best story line? Art style and animation? What was the most engaging to viewers? Well you've come to the right place! Here you will get an essential list to the top 10 anime that you should be watching right now!
Puella Magi Madoka Magica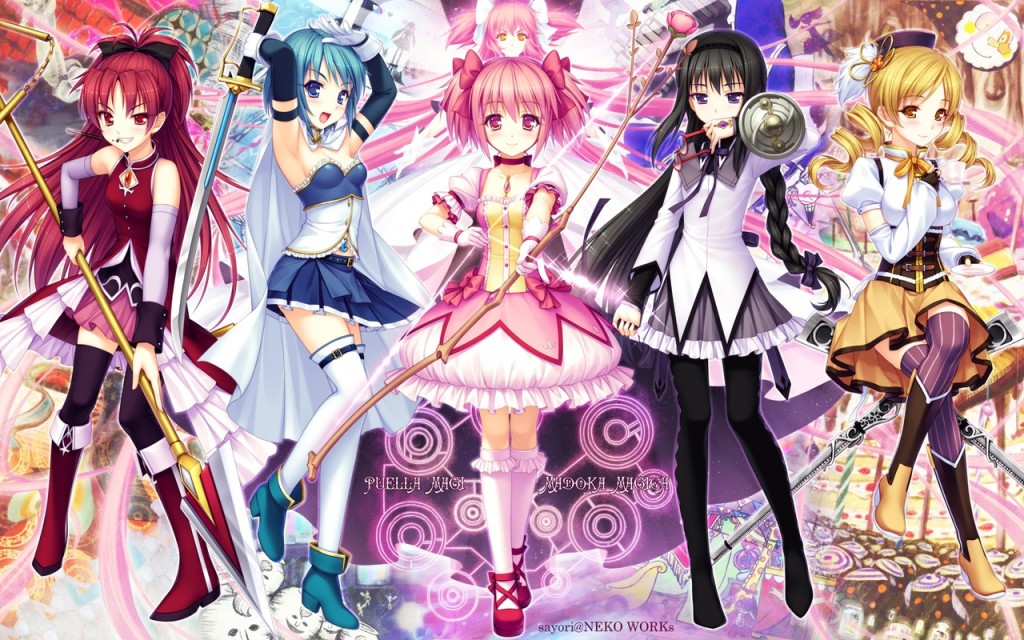 Genre: Magical Girl, Dark Fantasy, Horror
Middle school students Madoka Kaname and her friend Sayaka Meiki encounter a small mysterious creature named Kyubey who offers them an interesting opportunity. A contract in which a girl may have any wish granted in exchange for magical powers and the task to fight against witches. While Madoka struggles to determine if she will make the contract, a transfer student and mysterious magical girl, Akemi Homura, tries to stop Madoka from making the contract at all costs. After meeting an upperclassman at the same school, Mami Tomoe reveals she too is a magical girl and agrees to take the girls witch hunting. When devastating events occur, Madoka has to wonder just what it means to be a magical girl and the perils that it will force them to face.
Available on Crunchyroll – Hulu
Attack on Titan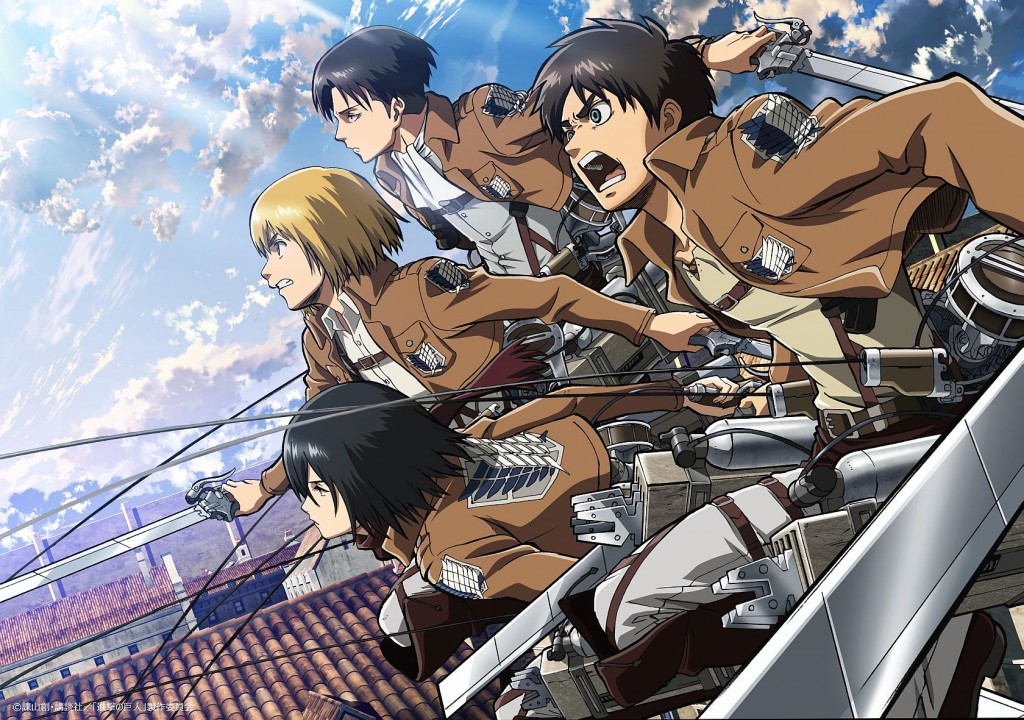 Genre: Dark Fantasy, Post Apocalyptic
Over one hundred years ago, giant humanoid creatures called Titans suddenly appeared and nearly wiped out humanity, devouring everyone without any remorse or reason. What remains of the human race now resides in three enormous concentric walls and inside, humanity has lived in peace. After a seemingly normal day, the wall that protected them for so long has been breached and young Eren Yeager, along with his adopted sister Mikasa Ackerman, rush to find their parents. Eren watches in horror as a titan devours his mother and makes a vow to kill all the titans and enlists in the military with the other survivors from the attack.
Available on Hulu, Crunchyroll, Funimation
Sword Art Online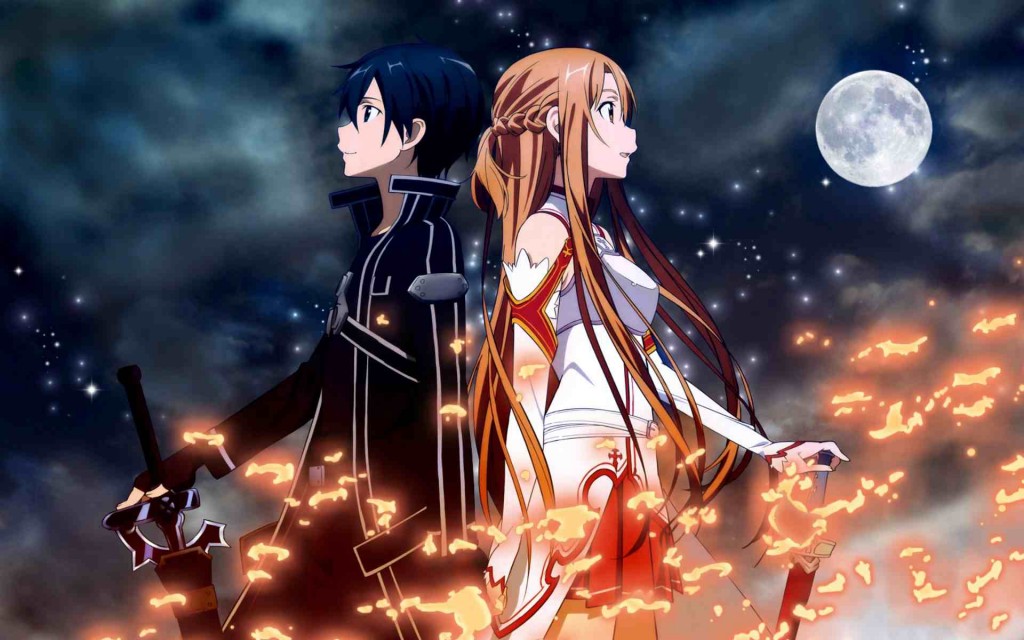 Genre: Action, Adventure, Drama, Romance
In 2022, a company has perfected virtual reality. With the use of the Nerve Gear, a virtual reality helmet that stimulates the users five senses through their brain, players can now journey to Sword Art Online, becoming their personas and go on grand adventures. However once players try to log out, it is announced that they are trapped inside a life or death situation. In order to live, you must win the game. To die in the game, means to die in the real world. The main protagonist, Kirito, is a master swordsman who sets out to save the trapped minds of Aincrad with the help of his companion Asuna along with other friends.
Available on Crunchyroll, Hulu, Netflix
Durarara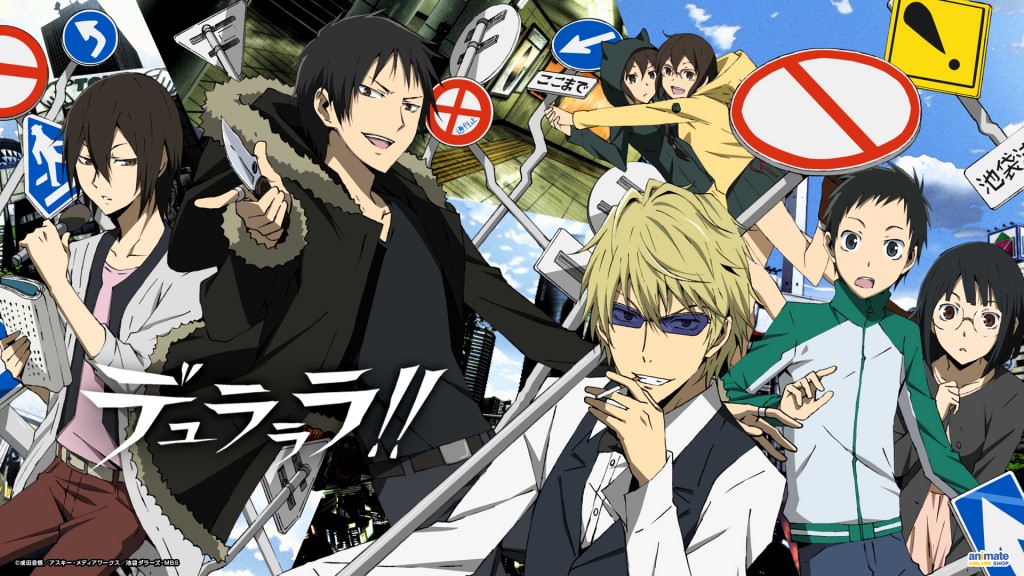 Genre: Action, Supernatural, Urban Fantasy
Mikado Ryūgamine, a young boy who yearns for the exciting life of a big city, decides to move to Ikebukuro to attend Raira Academy with his childhood friend Masaomi Kida, who he has not seen since they were young. After the two meet up, they set out at night of the streets of the bustling city. Masaomi warns Mikado of the people he doesn't want to cross in the city, such as a violent and super humanly strong man named Shizuo Heiwajima, the information broker Izaya Orihara and the mysterious gang known as "The Dollars". Nervous after the stories his friend tells him, Mikado witnesses an urban legend on his first night in the city, the Headless Rider astride a black motorcycle that occasionally neigh's like a horse. From then on, the existence of supernatural cases and a gang called the Yellow Scarves will rise to surface, and Ikebukuro will be pushed to it's limits.
Available on Crunchyroll, Hulu
Mushi-Shi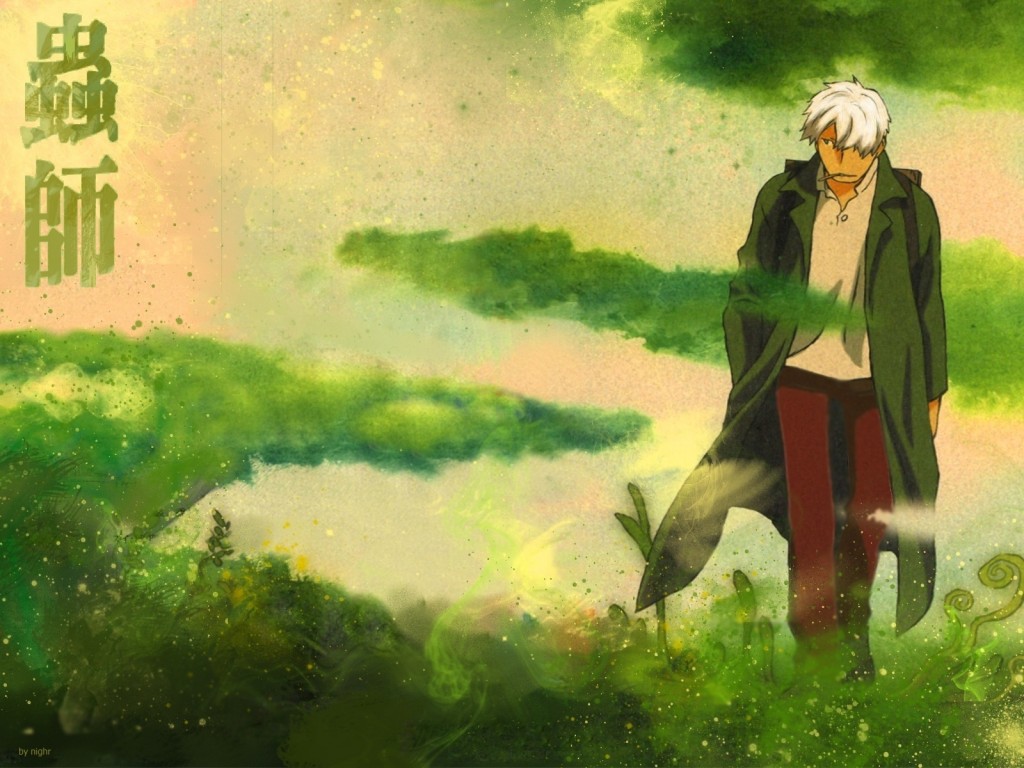 Genre: Occult detective
Ginko is a Mushi Master, travelling from place to place to research and discover more about the mysterious creatures called Mushi. It is implied there are many and have more lifeforms more primitive than "Normal" living things such as animals, plants, fungi and bacteria, also wielding supernatural powers. Ginko sets off on a journey to aid people that have suffered from the Mushi.
Available on Crunchyroll, Hulu, Funimation,
Bakemonogatari
Genre: Occult Detective, Romantic Comedy
The story follows Koyomi Araragi, a third year high school student who has become human again after becoming a vampire for a short time. One day, a classmate, the reclusive Hitagi Senjōgahara falls down the stairs into Koyomi's hands to realize, she was weightless. Despite being threatened to keep away, Koyomi tells her of an old man who helped his problem and could help hers too. After helping Hitagi's problem, it turns out various other girls in the school will be in need of aid due to their oddities as well.
Available on Crunchyroll, Hulu,
Angel Beats!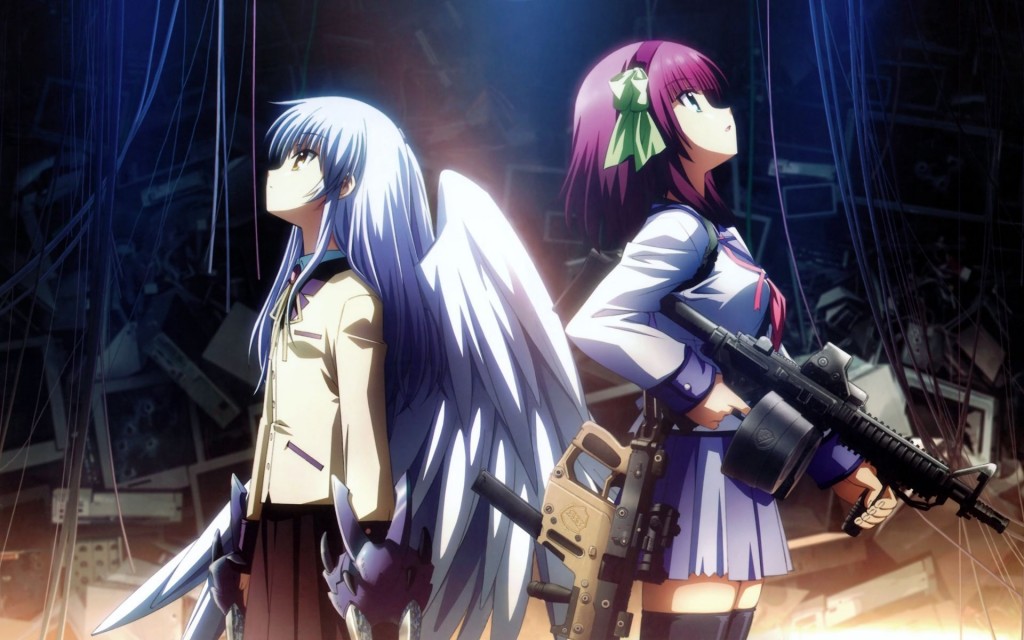 Genre: Action, Comedy-Drama, Fantasy, Tragedy
Otonashi has lost his memories of his life after his death and finds himself at a high school that acts as limbo to those who have died, where students learn to give up any lingering attachments they may still have from life before passing on. Otonashi then meets Yuri, who invites him to join the Afterlife Battlefront, SSS, an organization she founded and leads a fight against God.
Available on Crunchyroll, Hulu,
Magi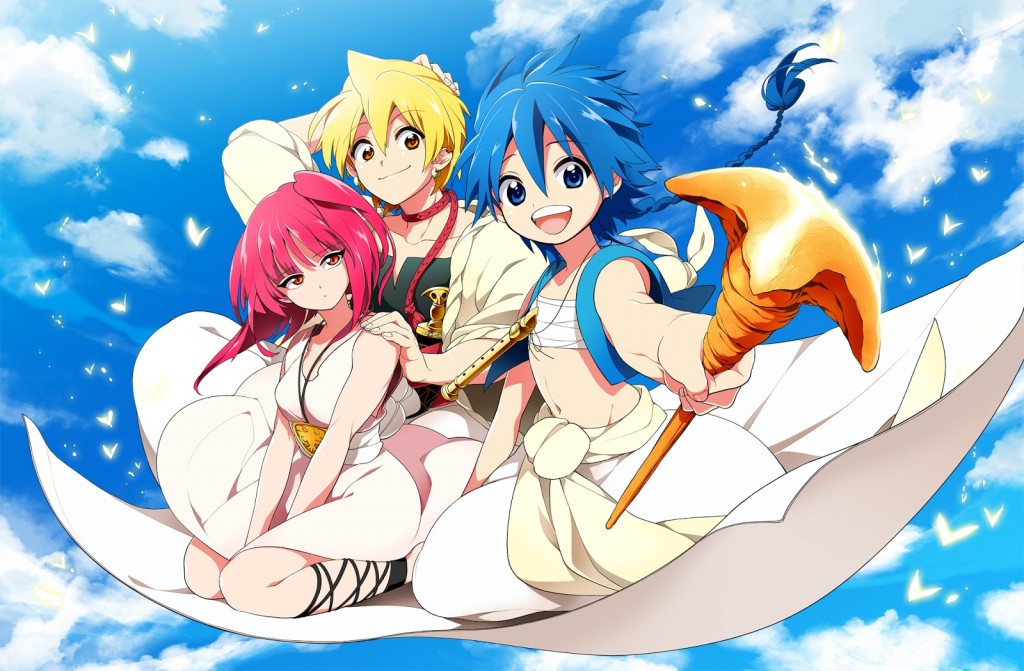 Genre: Action, Adventure, Fantasy
A young boy named Aladdin travels around a strange land in which mysterious ruins called Dungeons are said to house priceless treasures. Together with his friend Alibaba, a young man he met during his travels, Aladdin strives to conquer all of the Dungeons and obtain their treasures. But little does Aladdin know, that with every Dungeon conquered and every treasure found, he's closer and closer to learning what fate has in store for him.
Available on Crunchyroll, Hulu, Netflix
Fate Zero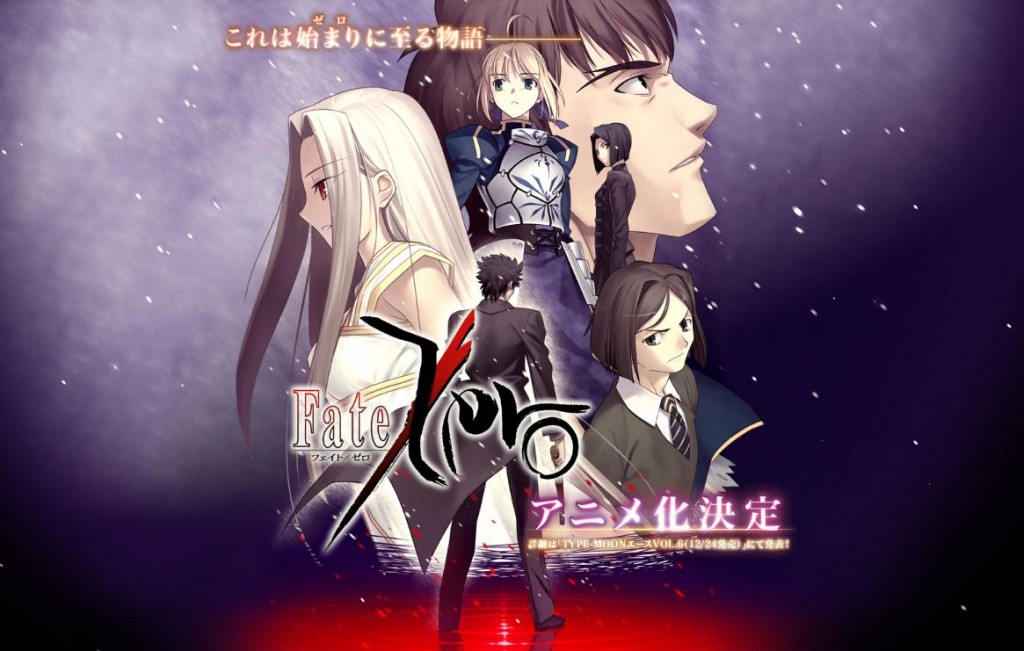 Genre: Action, Fantasy
Taking place 10 years before the events in Fate/Stay Night, details the events of the 4th Holy Grail war. The Einzbern family is determined to achieve success after three consecutive failures no mater what the cost. As a result, they have selected a magus killer, Kiritsugu Emiya into their ranks despite his methods and reputation as a mercenary and hitman.
Available on Netflix, Hulu, Crunchyroll
Tengen Toppa Gurren Lagann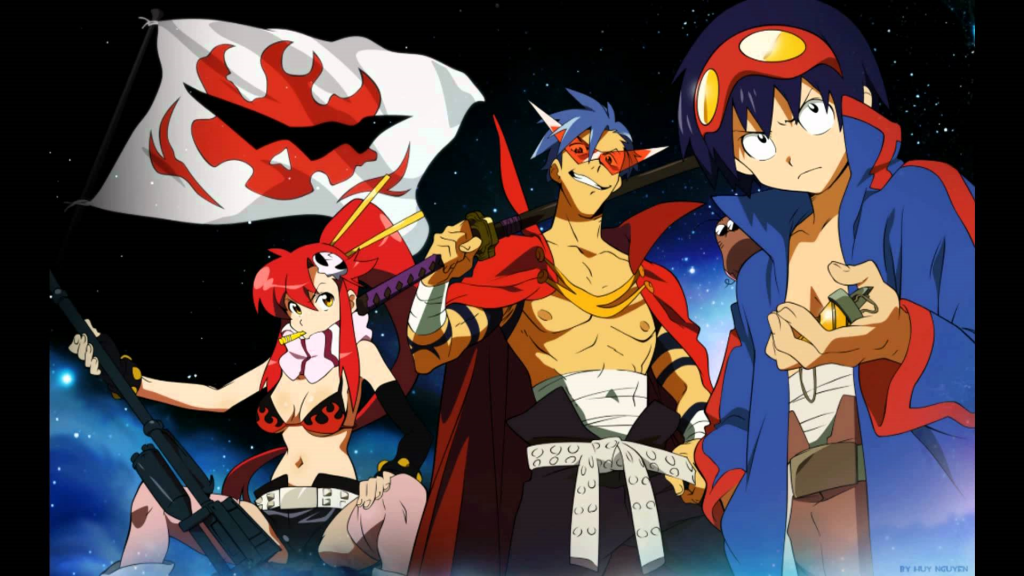 Genre: Action, Comedy, Adventure, Mecha
In a dark future where humanity is oppressed by an army of mutants and forced to live their lives underground, a young orphan unearths a powerful robot. Together a boisterious man named Kamina, a beautiful sharpshooter named Yoko and many other friends, Simon will use rob bots to fight against their oppressors and take back what was one theirs.
Available on Crunchyroll, Hulu, Netflix
Tokyo Ghoul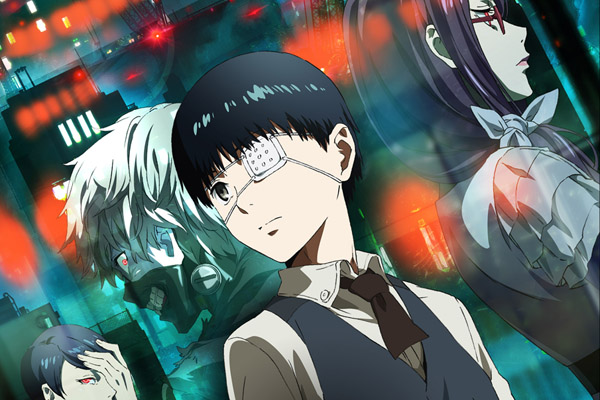 Genre: Dark Fantasy, Action, Tragedy
This story follows Kaneki Ken, a college student who barely survives a deadly encounter with Rize Kamishiro, a ghoul, a human-like creature that devours flesh. Kaneki is taken to a hospital in critical condition but upon waking up, discovers that he had somehow underwent surgery to become a half ghoul. With no one else to turn to, he is taken in by the ghouls who manage "Antieku", a coffee who is run by ghouls will teach him how to deal with his new life.
Available on Hulu, Funimation

Michael Kozlowski is the Editor in Chief of Good e-Reader. He has been writing about audiobooks and e-readers for the past ten years. His articles have been picked up by major and local news sources and websites such as the CBC, CNET, Engadget, Huffington Post and the New York Times.