Description
Discover the reading and writing tool of the 21st century
Writing and drawing feel as natural as on real paper, with the added benefits of highlighting and erasing with a flick of the pen, and turning the page without having to worry about keeping track of multiple sheets. The paper-like screen is glare-free, even in sunlight, and its high resolution displays clear, sharp text. This e-reader is only available in White, Black was discontinued.
Read more than ever before
Digital Paper shows you more of what you're reading while staying easy on the eyes. Its letter-size screen can display a double-page spread and even full PDF files, while the 206dpi resolution displays print-quality text in clear detail for long reading sessions.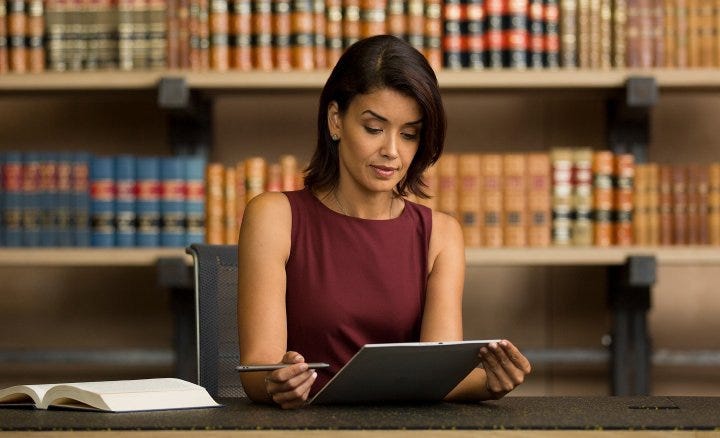 Integrate paper into your digital workflow
Bring all of your paperwork into one place. Read and annotate just as you would on real paper – but unlike real paper, you'll also be able to share with others, and store your documents digitally for easy reference and review.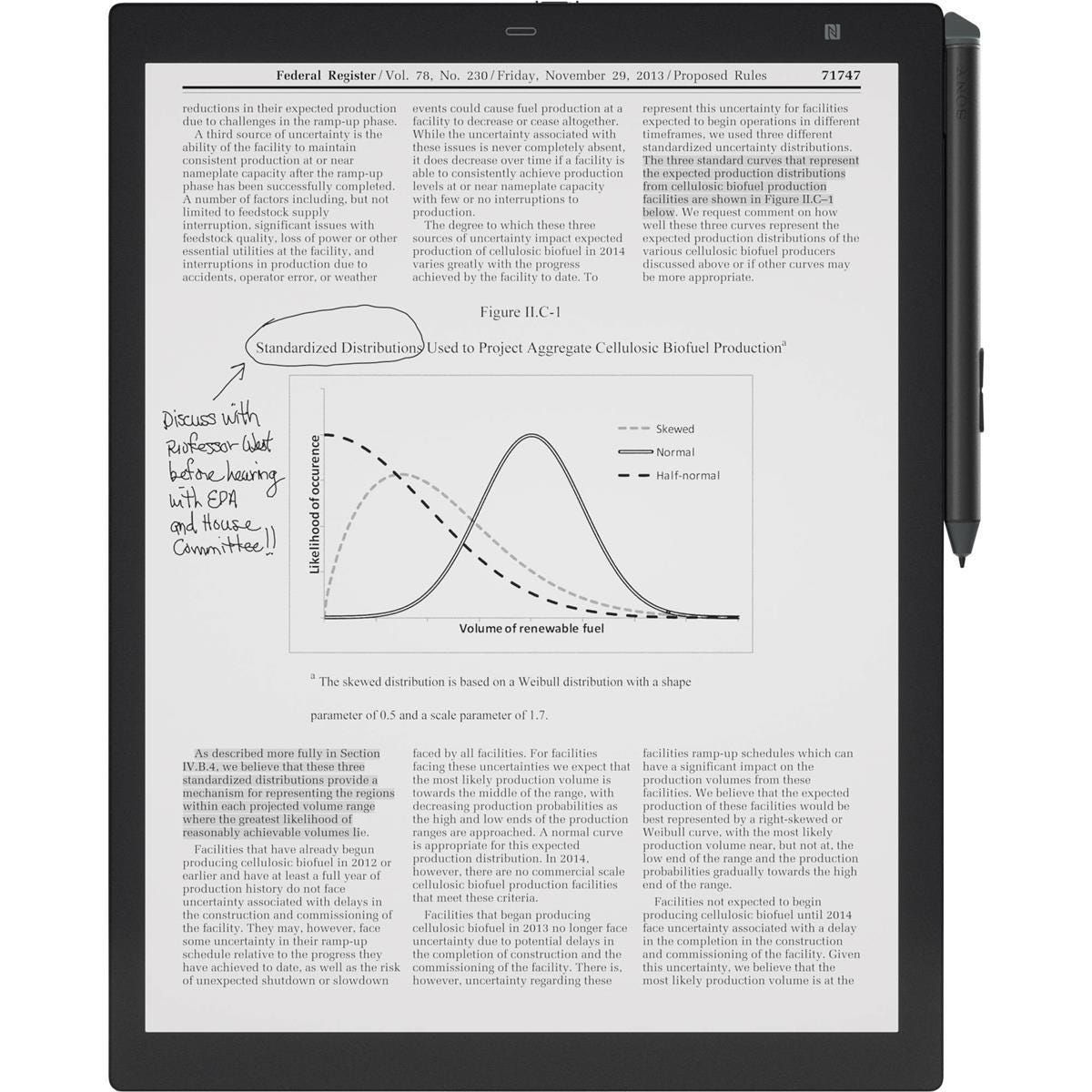 Sync and share
Using a Wi-Fi or Bluetooth® connection and the Digital Paper App, sync documents with a computer to allow for easy sharing with other devices and cloud services. The Digital Paper Application enables easy document transfer between your Digital Paper and your computer.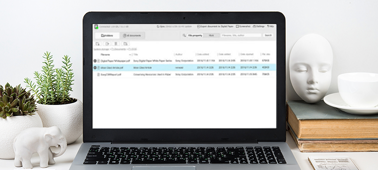 One sheet does the job of thousands
No more stacks of paper, lost documents, or searching for that one note you know you've taken but can't find anywhere. With Digital Paper, you can find everything you've written in one secure spot.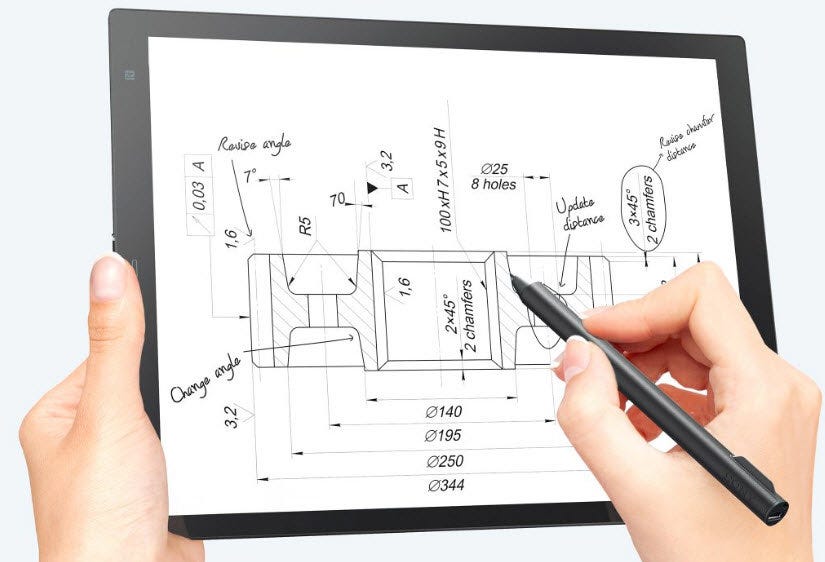 Paper, perfected
Revolutionize the way you read, annotate documents and take handwritten noted with digital paper. Go paperless, while still enjoying the easy readability and precision writing capability of the low-glare, paper-like texture.
Thin, lightweight design
Take it everywhere. It's about the thickness of 30 pieces of paper and weighs just 12.3oz.
13.3″ (diagonal) high contrast, ePaper display
The high-resolution display delivers clear sharp text that reads like paper outdoors.
Low-glare
Enjoy easy, long-term reading-even outdoors.
Paper-like texture
Highlight, annotate or erase on any document like it's pen on paper. Even make hand-written notes with smooth, crisp writing.
PC/Mac companion app
Easily transfer documents to and from your Digital Paper to your PC/Mac. It also automatically syncs all of your files. The Digital Paper App for DPT-RP1 is supported by the following operating systems:
• Window 32 bit and 64 bit- Windows 10 Home, Windows 10 Pro, Windows 8.1, Windows 8.1 Pro, Windows 7 Home Premium (SP1 and later), Windows 7 Professional (SP1 and later), Windows 7 Ultimate (SP1 and later)
• macOS-10.12(Sierra)
• Mac OS X- 10.11 (El Capitan), 10.10 (Yosemite)
Wireless transfer
Transfer documents with ease using Wi-Fi or Bluetooth wireless technology.
Auto folder sync
Automatically sync content from cloud services to Digital Paper.
Advanced security
Prevent unauthorized access to Digital Paper content with password protection and 128 bit encryption technology.
Long battery life
Enjoy up to three weeks of use on a single charge.
16GB internal memory
Enough room to store close to 10,000 PDF files.