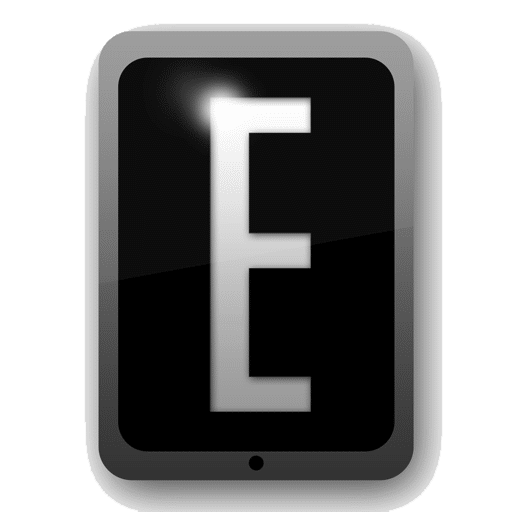 Store Usage Policy
Thanks for shopping at Goodereader.com for all of your e-reader, E-Ink and tablet needs. Good e-Reader has been directly selling accessories, e-readers and tablets since 2008 and have shipped out over 172,000 items. If you are not entirely satisfied with your purchase, we're here to help. Good e-Reader.com is an international-friendly company and we ship anywhere in the world. All of our products are charged in USD (united states dollars).
Returns
Defective Product Warranty
Customer may warranty defective Products directly to Goodereader within a period of 1 year from purchase date.
Returned Products Must Be Complete
All Products MUST BE returned one hundred percent (100%) complete, including all original boxes, packing materials, manuals, blank warranty cards, and other accessories provided by the manufacturer. Good e-Reader reserves the right to refuse the return of incomplete Products.
To be eligible for a return, your item must be unused and in the same unopened, unused condition that you received it.
Customer Shipping Insurance
Customer is strongly advised to purchase full insurance to cover loss and damage in transit for shipments of returned items and to use a carrier and shipping method that provide proof of delivery.
Seller is not responsible for loss during such shipment.
Refusal/Receipt of Damaged Products
If a package containing items purchased from Seller arrives at Customer's address DAMAGED, Customer should REFUSE to accept delivery from the carrier. If Customer does accept delivery of such a package, Customer must: (i) note the damage on the carrier's delivery record so that Seller may file a claim; (ii) save, as is, the merchandise AND the original box and packaging it arrived in; and (iii) promptly notify Seller either by emailing the Good e-Reader Sales Team or by contacting the Seller account manager to arrange for carrier's inspection and pickup of the damaged merchandise. If Customer does not so note the damage and save the received merchandise and does not so notify Seller
within fifteen (15) days of delivery acceptance, Customer will be deemed to have accepted the merchandise as if it had arrived undamaged.
*Customer will be responsible for all Shipping charges and Import Taxation.*
Refunds
Return Merchandise Authorization (
RMA

) Number

No returns of any type will be accepted by Seller unless accompanied by a unique

RMA

number, which Customer may obtain by providing the following info

rma

tion to Good e-Reader Customer Service: customer name, applicable invoice number, product serial number, and details of Customer's issue with the product. Customer has five (5) days to return a Product after the applicable

RMA

is issued. Good e-Reader reserves the right to refuse any UNAUTHORIZED returns: those that occur after the five (5) day

period or those involving Products that are unaccompanied by valid

RMA

's.

The customer is responsible for shipping the item to Good e-Reader and paying the 15% restocking fee.

Once Seller has received the item, they will inspect it and send notification to customer that Seller has received the returned item. Customer will immediately be notified on the status of your refund after inspecting the item. If your return is approved, a refund to your credit card (or original method of payment). Good e-Reader will process the refund within 12 business days and it might take longer for your bank or credit card company to fully process it.

Warranty

Items from our store all include a 1 year limited manufacturer's warranty covering hardware defects. Customer will be responsible for all shipping and customs charges in all directions to and from our depo. In order to qualify for a warranty claim you first have to be issued an RMA number that documents your issue.

Shipping

Items from our store will be fulfilled from Vancouver, British Columbia Canada via CANADA POST Expedited parcel service. We usually ship out within 3-5 business days. Your item's delivery time will depend on the postal service in your country. Customer will be responsible for all applicable customs, duties, and import taxation on orders outside of CANADA.

Some products you order will be delivered from some of our retail partners. They will be shipped to you outside of Canada. If you live in Canada you will subject to taxes and duty.

From time to time we might adjust the shipping cost of our products. Retroactive discounts based on shipping changes cannot be refunded.

Contact Us

If you would like to get into contact with us, please use the contact form and one of our representatives will be in touch with you shortly.

Good e-Reader

Vancouver, BC, Canada