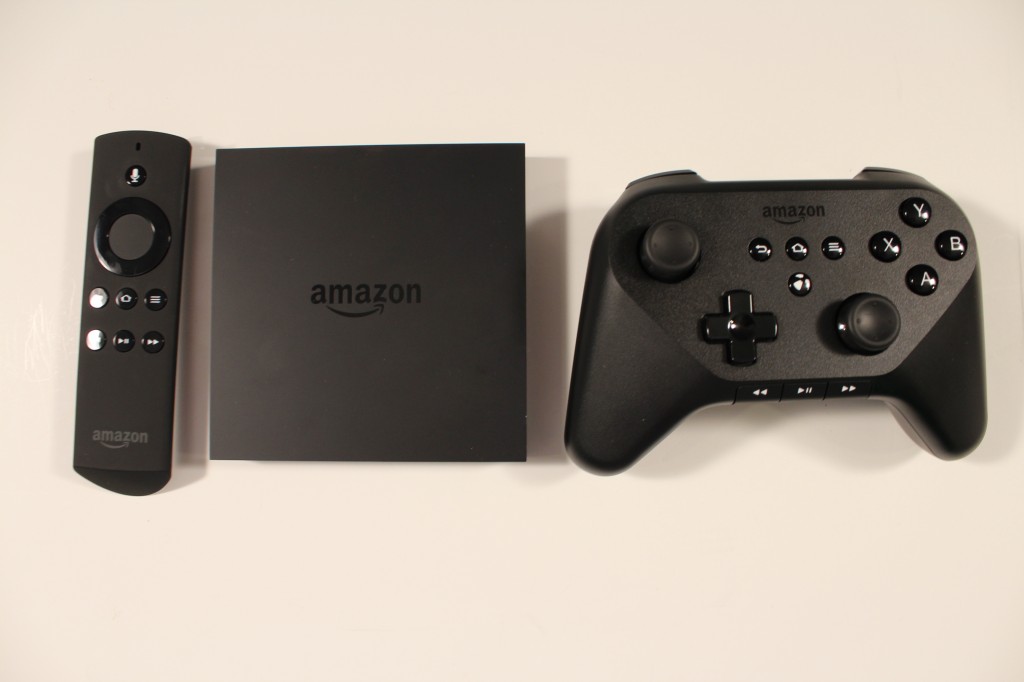 The Amazon Fire TV was developed to compete with Apple TV, Roku, Chromecast and a myriad of other media services. The Seattle based company is trying to leverage their movie, television and apps services to appeal to customers that might not have a Fire Tablet or Amazon phone. Today, we give you a hands on review of Fire TV and if its worth it to purchase if you live outside of the USA.
Hardware
The Fire TV box is running on a heavily customized version of Google Android OS and features a very solid 1.7 GHz quad-core Snapdragon CPU with 2GB RAM, Bluetooth, 8GB internal storage. It has the same dual-antenna wireless internet that the latest generation Kindle Fire tablets have. It connects to your television via HDMI to give you full 1080p video and Dolby digital surround sound.
I have the Apple TV as my goto streaming video device and the Fire TV blows it out of the water in terms of speed and overall robustness. Navigation, menus and loading up content takes only a few seconds.
The remove control of the Fire TV is fairly standard. The only really unique aspect of it is the voice control system. You can mention an actor or directors name and it will open up all of the movies Amazon sells or rents that they have produced or performed in. This is useful to find out movies you might not have seen.
Gaming is one aspect of the Fire TV that works internationally. If you purchase the $59 game controller you can use it to play all of the games that have been optimized for the Fire TV. It is important to note that not all apps listed in the Amazon app store have Fire TV certification and there is barely a few hundred titles available to download or install. If you have Amazon Coins in your account, you can use them to pay for apps.
In the end, on a hardware level the remote, box and game controller are very elegant and solid. Amazon preety well as the best media box in terms of performance.
Software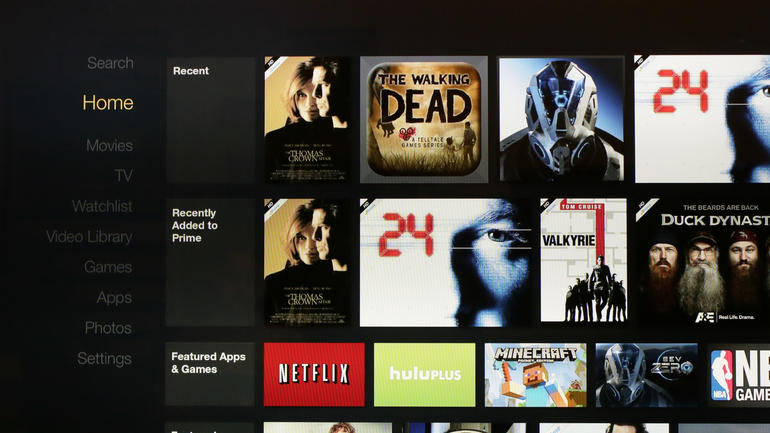 If you live outside of the US, you won't have access to 80% of all the content available on the Fire TV. You would figure that Netflix would work, because in Canada we can signup, pay and view the service on our computers, or alternative streaming boxes such as Apple TV. The Fire TV runs the US version of Netflix, so you can login, but can't actually watch anything.
Most of the apps listed in the Amazon Store for Fire TV simply won't work. WWE Network, iHeartradio, HULU+ and many other free apps are incompatible outside the US. Normally people would say, you can simply install a VPN or DNS Service, but there is no way to sideload in your own apps or configure it to read a different DNS.
The only way you will be able to stream content or use apps, such as Netflix on the Fire TV is if you use the Second Screen feature on your Amazon Kindle HDX. The current generation of Kindle tablets allow you to load in your own apps and this would allow you to sideload in VPN or DNS services from websites other than Amazon. This would allow you to use Netflix or WWE network, but still won't allow you to buy or rent movies from Amazon. In the past, we have tried to get this to work, but B&N and Amazon both use geolocation in their products for their core-services.
The Fire TV has a fairly intuitive menu system to find your apps, games, videos, movies and pictures. They are really putting a priority on app discovery with bright and bubbly icons and featured images. This is one of the few media boxes that allow you to install apps, something their competitors don't.
Wrap Up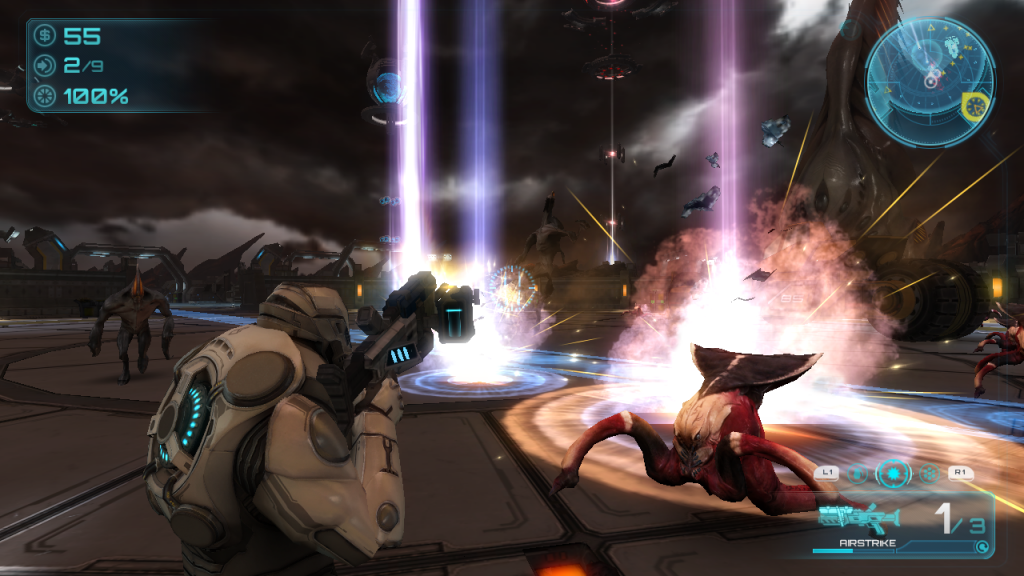 The Average user will simply find the Fire TV totally unviable outside the US. Even if you purchased content from Amazon in the past, they won't even allow you to stream stuff you own. It is a shame that even Netflix, which works with everything, won't work.
A streaming box with only Watch ESPN, Flixor and TuneIN radio working is a kick in the pants. I would avoid this at all costs, unless you simply want an Android gaming console with a great controller.
One of the saddest things about Fire TV is the inability to tap into any of the reading content that has made Kindle so popular. There are no newspaper, magazine or eBook apps available for you to read to entertain your kids with.
To be honest, we normally write super comprehensive reviews on any e-reader, phone or tablet we do. What can I possibly say about the Fire TV from a Canadian point of view? The UI looks really nice, its responsive as hell but the only thing you can do is play games. DUDD.

Michael Kozlowski is the Editor in Chief of Good e-Reader. He has been writing about audiobooks and e-readers for the past ten years. His articles have been picked up by major and local news sources and websites such as the CBC, CNET, Engadget, Huffington Post and the New York Times.