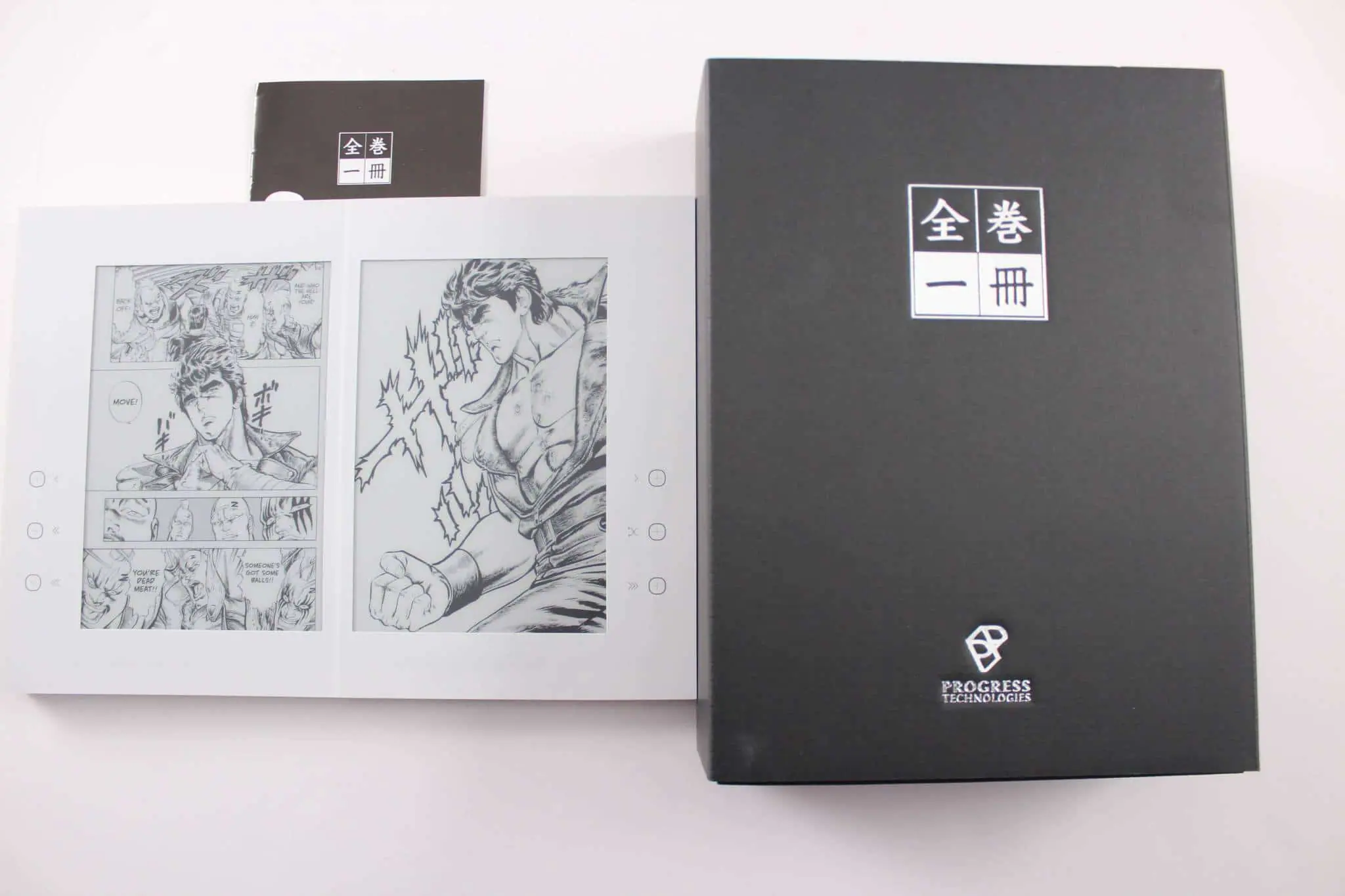 The eOneBook 7.8 inch dual screen manga reader is a tour de force of sensible design and functionality. It has a detachable dust jacket that is removable and looks like any other hardcover book when its on your shelf. This device is a Kickstarter exclusive and was only available for a limited time in Japan and the United States.
Hardware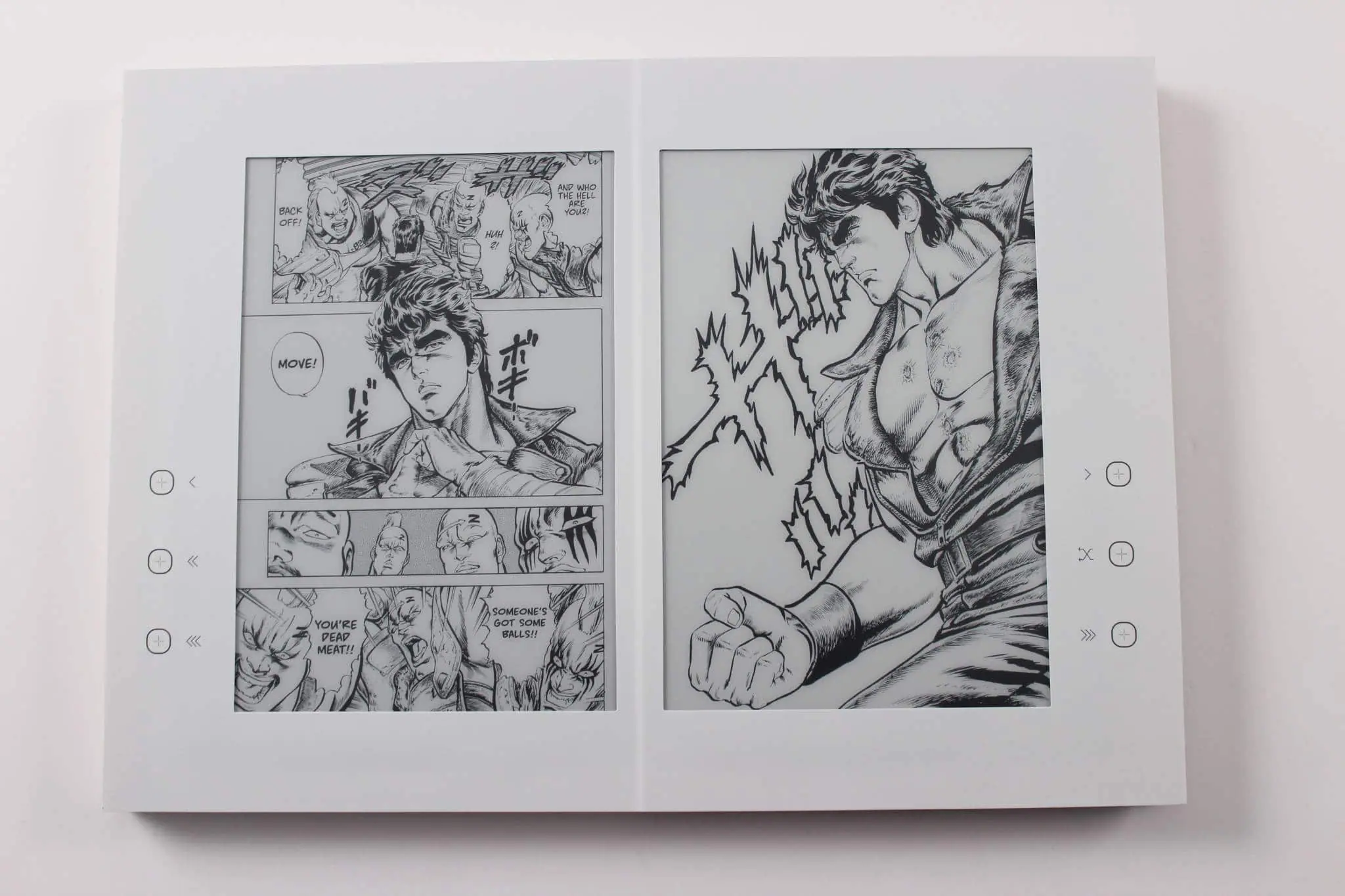 The eOneBook features two 7.8 inch E-Ink screens that display 300 PPI and its primary purpose is to read manga. Two epaper displays are enclosed in a paper casing and the side of the device is made of real paper, including a real spine. It totally bends and is easy to hold in your hands, since it only weighs 530 grams.
When you have the eOneBook open there are a few buttons on the left hand side. Once turns the page and both E Ink panels are refreshed at once. There is another button to jump to the next chapter and another to scroll to the next volume. On the right hand side of the screen is a button to turn the page backwards and to jump to the previous chapter. The remaining button is to change the text on the screen from Japanese to English. This was an impressive feature because there was no delay in switching languages. The buttons are completely flush with the side of the device, which feels like paper. They are basically capacitive buttons, similar to how the Kindle Voyage strips worked.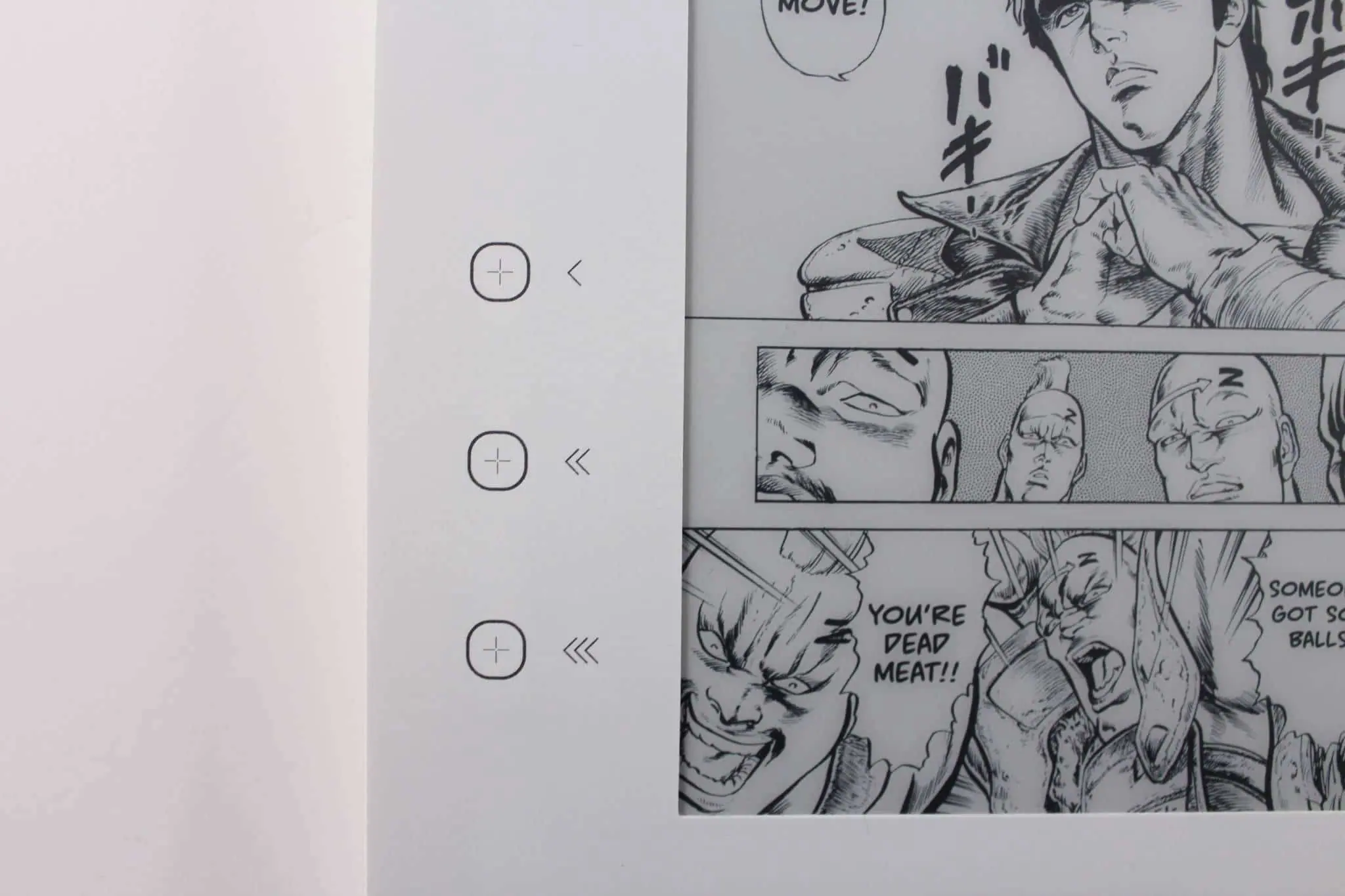 This device is powered by four AAA batteries that are good for 5,800 page turns, which allows you to basically read the entire saga of Fist of the North Star multiple times. It is recommended that you employ rechargeable batteries.  There is no WIFI or Bluetooth.
I think a dedicated manga reader with two screens is a viable business model. While a single-screen device like a Kindle or Nook is fine for most ebooks, Manga is a visual medium that includes content that's meant to span two pages.  This is why most manga apps for Android and iOS have a full two page spread, the eOneBook does a tremendous job reading manga because there are a number of pages that have two images crossing over onto both screens, which would not be ideal on your Kindle.
Manga MANGA!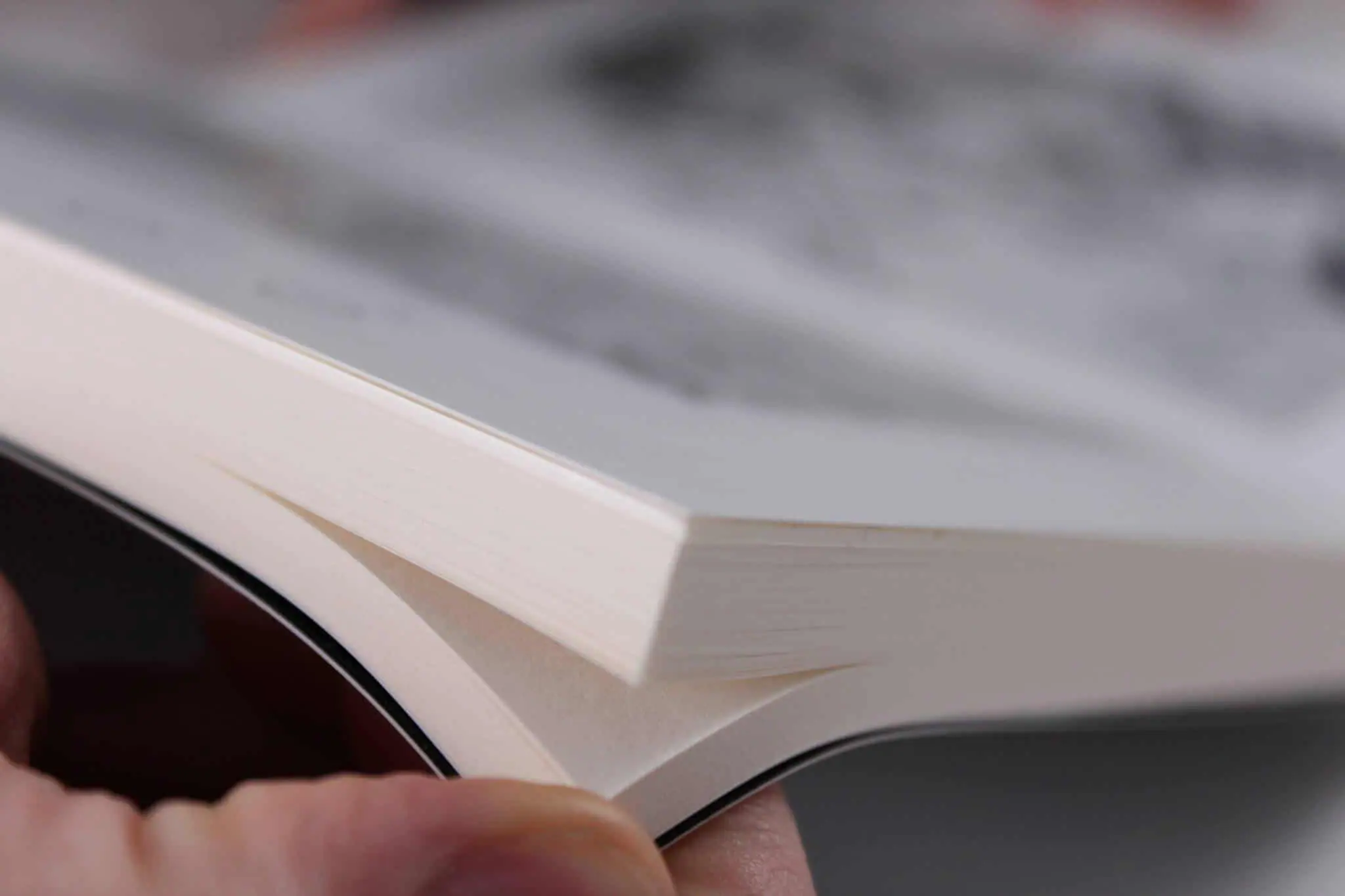 There really isn't any software to speak of, there is one manga series preloaded on the device. The first series in the commercial release is Fist of the North Star, also known as Hokuto no Ken. It includes the entire 18 volume series that is based on the  Ultimate Edition. It basically reduces the manga from 27 volumes to 18 volumes and features some art touch-ups. Of course, this being a black-and-white e Ink screen, there are no colored pages unlike the actual Extreme Edition. This is labeled the "Full Version" on the cover. The company's aim was to replicate the feeling of reading a regular book instead of a digital copy.

The eOneBook version of "Fist of the North Star" is completely different from the current eBook. It has original artwork data which is about 500MB in size per volume of manga books. With specially tuned contrast, sharpness, and detailed line, eOneBook portrays the drawings created by manga artists as beautifully as those seen in printed manga.
In order to read books on the digital devices such as e-Readers, tablets, or mobile, the document files of the book must be converted to common ebook format, which are compressed and optimized for distribution.  The estimated file size is about 50 MB per volume for the ebook edition of Fist of the North Star and suffers from degraded image quality.
Wrap Up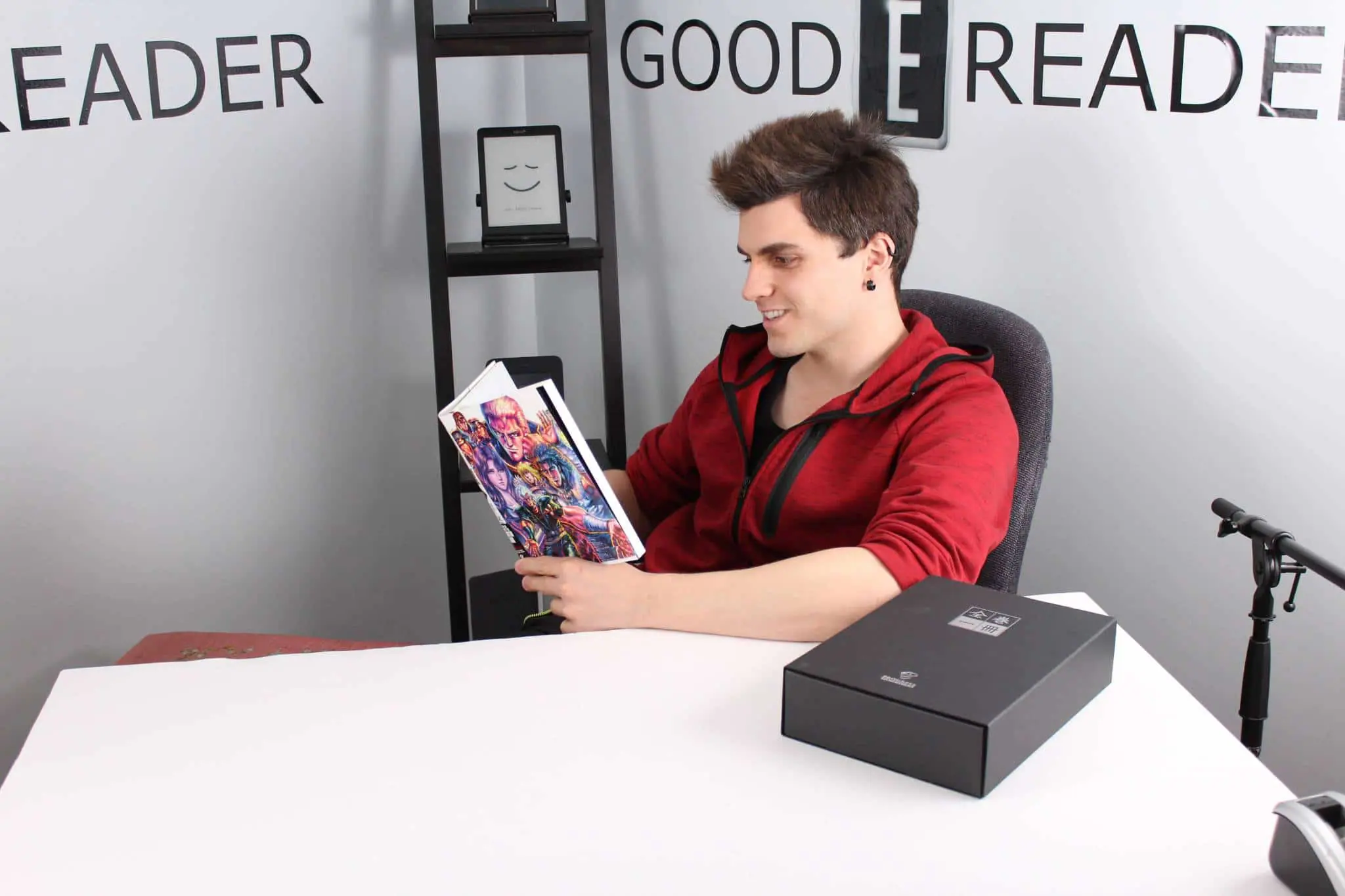 The eOneBook initially launched on on Kickstarter and they have shipped out the final product to all of their backers. It is not available to purchase right now and Fist of the North Star is the only manga version available. Progress Technologies told me that they are discussing and negotiating with major publishers who have the copyright of many manga books in Japan and plan to launch a version of their device with five additional series this summer.
The company also plans to launch a second Kickstarter campaign. The time is yet undetermined. The campaign will have a new generation of eOneBook device and another big title of a manga. It remains to be seen if our review unit will ever be available to purchase, but it looks like the second generation model will be out this year.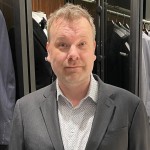 Michael Kozlowski has written about audiobooks and e-readers for the past twelve years. Newspapers and websites such as the CBC, CNET, Engadget, Huffington Post and the New York Times have picked up his articles. He Lives in Vancouver, British Columbia, Canada.