Barnes and Noble is a public company and everything they do is scrutinized by the media. The decline in bookstores and their beligered Nook unit are the subject of thousands of news articles and investors. Negative sentiment surrounds the bookseller and investors are urging the them to go private.
Sandell Asset Management, a private, alternative asset management firm, said the bookseller could attract bids of $12 a share or more in a going private transaction."It is our opinion that the public market for retail stocks is contributing to a risky and inhospitable environment under which the stock price of Barnes & Noble may not fairly reflect its intrinsic value anytime in the foreseeable future if it remains a stand-alone company," Sandell said in the letter sent to the bookseller's board of directors.
Over the years, B&N has dealt with various proposals to be bought out, or to merge with another company. The most recent proposal came from Riggio who, in 2013, floated the idea of buying the B&N trade bookstores. Riggio's proposal arrived shortly after the company's Nook Media division began to show signs that was facing financial trouble. Although Riggio never completed the purchase, one of the alternatives suggested by Sandell is that Riggio once again look to take the company private.
[showhide type='pressrelease']NEW YORK, Jul 25, 2017 (BUSINESS WIRE) — Sandell Asset Management Corp. ("Sandell") has acquired a meaningful ownership stake in Barnes & Noble, Inc. ("BKS" or "Barnes & Noble" or the "Company") BKS, +16.90% the nation's largest specialty book retailer, and today publicly released the following letter to the Board of Directors (the "Board") of the Company:
July 25, 2017
The Board of Directors
Barnes & Noble, Inc.
122 Fifth Avenue
New York, NY 10011
Ladies and Gentlemen:
We are strong believers in the vital service that Barnes & Noble provides as the nation's largest book retailer, and we have accumulated a meaningful ownership stake in the Company, as we think that the current approximately $520 million market value of Barnes & Noble is unconscionably low and fails to reflect the true value of the Company. As you are Board members of a retailer whose existence depends on people's quest for knowledge, we trust you may be familiar with some of the following comments:
We believe that millions of readers in the United States share – to varying degrees – the sentiments expressed in the above quotations. Those shared sentiments help explain our conviction in the potential value inherent in Barnes & Noble. As professional investors, however, we also recognize that the "value" of a publicly-traded company is measured by one sole metric: its stock price. Unfortunately, by this critical measure, we do not believe the true intrinsic value of BKS is being adequately reflected. To put a fine point on this matter, according to Bloomberg, the Enterprise Value (Market Value + Net Debt) of Barnes & Noble has fallen to about 3.2x FY2018E EBITDA, lower than nearly every other publicly-traded retailer. This in and of itself is shocking considering the steep and across-the-board drop in retail valuations that we have seen in 2017.
What makes the under-valuation of Barnes & Noble all the more shocking is that, as opposed to the numerous other national apparel, footwear, grocery, and home furnishing chains abounding in this country, there is but one truly national bookstore chain. So while there may be 10 different stores in a typical urban shopping area where one can go to purchase a T-shirt, there is almost no other "bricks and mortar" option when it comes to buying a book. Yet notwithstanding the ill-considered notion that books are "a thing of the past" proffered by some, a view probably embraced by the same people who also (wrongly) thought that Amazon.com would have put Barnes & Noble out of business 10 years ago, it is our contention that physical books, and physical bookstores, are not going away anytime soon. Furthermore, even if book sales were to decline, it is our belief that the discounted value of the future stream of cash flows that BKS could expect to generate, otherwise known as its intrinsic value, would far exceed the current enterprise value of the Company.
Due credit must be given to the Company's 76-year old founder and Chairman Leonard Riggio for creating such an iconic company as Barnes & Noble. However, we must also call attention to certain strategic missteps and many troubling related-party transactions that we believe have taken place over the years on his watch. It is beyond the scope of this initial letter to discuss in great detail these issues, such as the sale of Mr. Riggio's own college book business to BKS for more than $500 million and the hundreds of millions of dollars that the Company's failing and poorly-conceived Nook business may have cost shareholders, along with the Company's inexplicably high SG&A expense structure and parade of CEOs who have come and gone in the last few years. Instead, one need only focus on Mr. Riggio's inability to reposition Barnes & Noble as a vital strategic retail asset for the vibrant information economy of the 21 [st] Century to see how he has let shareholders down.
In fairness, there are other reasons that Barnes & Noble, and indeed many other publicly-traded retailers, are facing disfavor amongst investors, one prime reason being the massive and indiscriminate sell-off that has plagued the sector in general. It is our opinion that the public market for retail stocks is contributing to a risky and inhospitable environment under which the stock price of Barnes & Noble may not fairly reflect its intrinsic value anytime in the foreseeable future if it remains a stand-alone company. It has become clear to us that all of the Company's stakeholders would be better served if Barnes & Noble were operated as a private company or as a division within a larger company, which would allow management to focus 100% of its attention on the Company's underlying operations. To wit, it is our belief that Barnes & Noble should be owned by an organization with both the vision and stability of capital that investors in the public market generally cannot provide.
What highlights the timeliness of this matter are two recent transactions in the retail space, namely the proposed acquisition of Whole Foods Market, Inc. ("Whole Foods") WFM, +0.19% by Amazon.com, Inc. ("Amazon") AMZN, +0.09% and the proposed acquisition of Staples, Inc. SPLS, +0.20% by the private equity firm Sycamore Partners LLC, as well as the news that Nordstrom, Inc. JWN, +2.54% may be exploring a going-private transaction involving members of the Nordstrom family. In each of these cases, sophisticated investors and operators are coming to the realization that the public market is not affording retail stocks fair value and are "putting their money where their mouth is," signifying that, for all the doom and gloom surrounding retail, there is still capital available to purchase quality assets.
It is a damning commentary on the absurdly short-sighted nature of the public markets that the sole national book retailer in the United States, with strong cash flow (over $180 million in FY2017 Adjusted EBITDA), a loyal customer base, and a truly enviable, countrywide footprint of stores in highly-favorable locations, is being afforded a market value of a mere $520 million. One need only read the following insightful tweet regarding Amazon's proposed $13 billion purchase of Whole Foods by The Wall Street Journal's Dennis Berman in order to see this valuation disconnect as well as envision the strategic value that Barnes & Noble may hold: "Amazon did not just buy Whole Foods grocery stores.It bought 431 upper-income, prime location distribution nodes for everything it does."
It is our opinion that Barnes & Noble, with its 633 stores, is similar "beachfront property."Even at a purchase price of $1 billion, or close to double the current market value of BKS, such a price would be a "rounding error" compared to the market value of a host of internet or media companies looking for a retail presence, with the added benefit being that Barnes & Noble is already in the same fundamental business, namely the distribution of information. While Leonard Riggio may not have grasped this essential congruence, visionary leaders in the technology, social media, or publishing space may be able to better capitalize on the unique position Barnes & Noble holds.
On the other end of the spectrum, from a purely financial point of view, the robust cash flow and low leverage of BKS makes the Company highly-attractive to a financial buyer such as a private equity firm. We believe a financial sponsor could pay a price of more than $12.00 per share, over 60% higher than the stock price of $7.15 as of July 21, and still generate a 5-year IRR in excess of 20%. In fact, Leonard Riggio himself, with his approximate 18.0% equity stake in the Company, could seek to take the company private in a leveraged acquisition at a fair price for public shareholders, as he had publicly sought to do back in 2013. Indeed, considering the hundreds of millions of dollars that Mr. Riggio has personally realized from the aforementioned sale of his college books business as well as other businesses, he clearly has the financial resources to take the Company private.
For all these reasons, it is our belief that now is the time for the Board of Directors (the "Board") to retain a qualified, nationally-recognized investment banking firm in order to conduct an expansive strategic alternative process aimed at achieving a privatization of BKS at a price that delivers fair value to the Company's shareholders. Given our concerns, my colleague Richard Mansouri and I thought it would be most constructive to seek dialogue with the Board of Directors of the Company as soon as is possible, as it is our preference to resolve this situation in an amicable manner. That said, as our persistent efforts as long-term shareholders to see value quite successfully delivered to the shareholders of companies such as Bob Evans Farms, Inc. BOBE, +0.63% and Viavi Solutions Inc. VIAV, +0.70% should illustrate, our firm is prepared to stay the course to see value delivered to the true owners of a company, namely its shareholders.
We look forward to being in contact.
Sincerely,
Thomas E. Sandell
Chief Executive Officer [/showhide]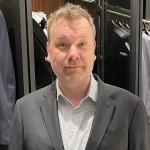 Michael Kozlowski has written about audiobooks and e-readers for the past twelve years. Newspapers and websites such as the CBC, CNET, Engadget, Huffington Post and the New York Times have picked up his articles. He Lives in Vancouver, British Columbia, Canada.