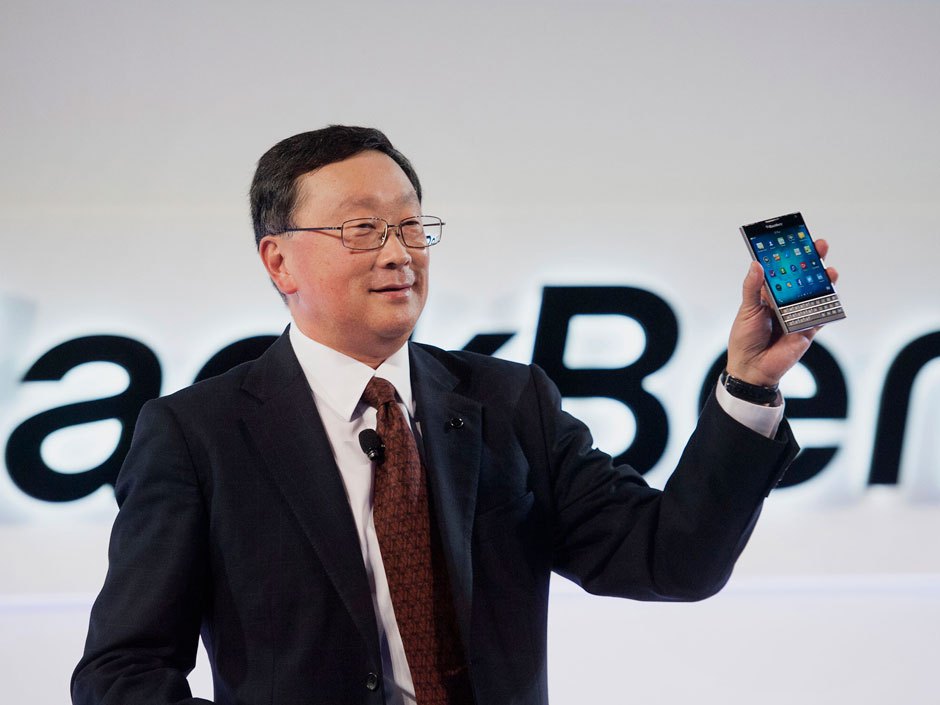 Blackberry is hoping to appeal towards the corporate and government segments with their new keyboard enabled Passport phone. This new device features the Amazon Android App Store built into it, which has more quality content than Blackberry World.
BlackBerry held simultaneous events in Toronto, London and Dubai. The smartphone, which has a large touchscreen and a modified version of the company's well-known keyboard. It enters a market where the majority of their competitors all have a tall, rectangular profile.
"As we set out to design BlackBerry Passport, we were guided by a simple yet challenging idea – to set aside the limitations of traditional design and to instead simply build a device that fundamentally changes the way business professionals get work done on their smartphone," said John Chen, BlackBerry chief executive in a statement.
In the last six months Blackberry has trimmed its workforce and revised their supply chain. They only need to sell 10 million phones a year to be profitable and are sorely in need of a hit.
The Passport specifications:
Screen is 1,440 x 1,440 pixels square, with 453 dots per inch, or DPI, resolution.
Gorilla glass screen.
QWERTY keyboard layout, a comfortable holdover from early BlackBerry designs.
Extra-loud speakerphone, 350 per cent louder than that of the Samsung Galaxy S5.
Device switch app that allows users to import data from other phones
Reported 30-hour battery life
Includes 3 GB of RAM and 32 GB of storage space
13 megapixel rear camera with optical image stabilization
Rear camera has f2.0 lens and 1080p HD video recording that can shoot 60 frames per second
2 megapixel front camera with 720p HD video recording