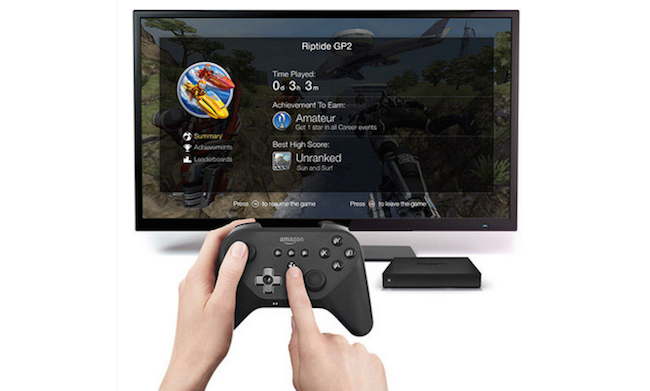 Technically you have been able to play games on your television by way of an Amazon Fire TV appliance since it was released, but thanks to a fresh batch of updates, there are a wider variety of tablet style games available to try (as long as you have invested in one of their official Gamepad controller accessories). Of course, when you consider that you can also mirror the screen of any Android device to your television with the Fire TV (without needing to login to your Amazon account, much the same way Apple's AirPlay functionality works) –it seems a little frivolous and unnecessary because you can just play whatever tablet games you have already invested in.
Even with the update, games that require multitouch input will still be a challenge and likely won't work very well –but it's a step in the right direction. In order to be competitive with the other television appliances available, it is important to includes these little value adds.
Also part of this update bundle is the ability to travel with your Amazon Fire TV –moving easily between the US and UK without any difficulty. While I'm sure this is a problem that plagued millions of you out there, it's another 'nice to have' item for the feature list.
Jillian Koskie is an experienced software developer, content writer, project manager and usability design expert. With over 17 years in these roles, Jillian has enjoyed applying her skill-set to assist clients and users across a wide variety of sectors including: legal, health, and financial services. Combining these professional opportunities with a love of technology, Jillian is pleased to contribute articles, opinions, and advice to numerous news outlets, websites, and publications.