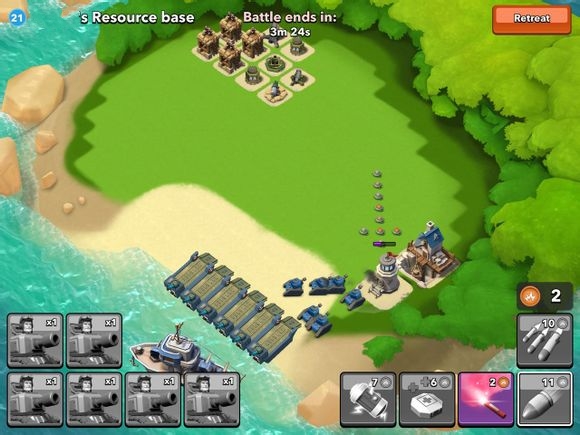 My love for turn-based strategy games began with Sid Meir and Civilization almost 15 years ago, though modern day equivalents like Boom Beach by Supercell (made famous by their Clash of Clans game) do satisfy my love of the genre. Fortunately for it has crossed over from iOS to Android.
Game-play is straightforward: "storm the beach and win the day!" Like any combat strategy game, you must build your base (including storage facilities, residences, weapons and all the things you will need to wage war) and then venture out to explore and attack your enemies (while freeing innocent villagers who were caught in the middle –all of which will be very grateful). If you are the type to rush, in-app purchases will allow you to buy the resources you need to speed things along. This is one game that is easy to play, but difficult to master –just the right formula for fun (and addiction)!
If you have a mind for strategy and nothing but time to waste, download Boom Beach for Android.