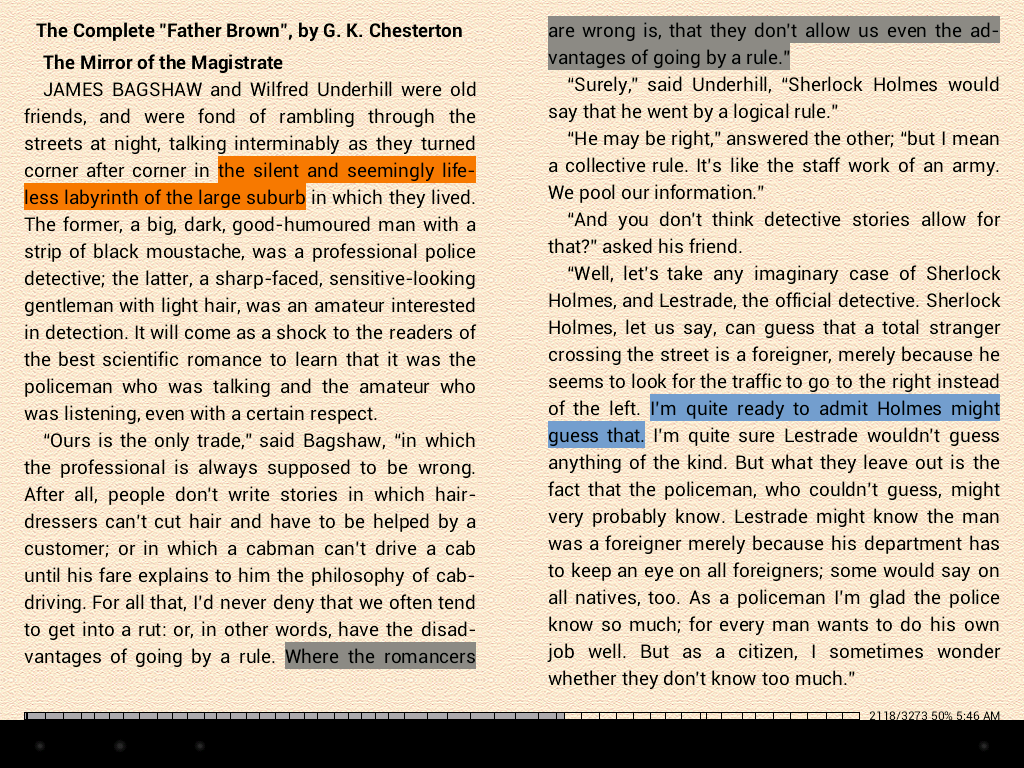 FBReader, an eReader app with over 5 million active users, announced that it added DRM support in a push to to become more attractive to content providers and potential device partners. The company will be using the open Marin DRM standard on Intertrust Technology's ExpressPlay platform.
The company had been receiving interest from potential partners, but the lack of DRM protection was a major hurdle. With the FBReader's primary goal of building a larger user base, it has now opened up the doors to the possibility of partnering with content providers and to be pre-installed on devices.
One thing FBReader wants to make clear is that they are not looking to open their own store at the moment, but to offer content providers with a low cost DRM solution. It wants to test the market and believes its platform presents a good opportunity to publishers. According to founder Nikolay Pultsin, "if you have a large catalog and you want to try this protection scheme, your payment does not depend on number of the books in your catalog, just on number of purchases."
There is going to be be a greater emphasis on their API system after the success of the TTS plugin, which was developed by a third party. This has the potential of adding a more personalized experience, developed by the hands of the reading community itself. According to Mr Plutsin, a new API "will support a lot of new functionality. In particular it will be possible to create skins for standard FBReader screens."
FBReader is working on more features for its device as well, including ePub3 and video support. Mr Pultsin says, "I'm still not sure that ePub3 books and especially books designed with fixed layout(s) are the future of electronic reading. However, we want to support this type of content too, with no loss of speed for usual books containing text and images only." It is also looking at adding PDF support, widgets and synchronization across device
If everything pans out and device manufacturers and publishers buy into the secure system, FBReader has a promising future in the competitive eReader market and could be worth your while downloading. With the ability to customize a reading experience along with the prospects of adding publishers' content its should become even more attractive to new users. Having opened up the doors to the possibility of pre-installs on devices could be a major avenue of growth for the company as well.
The ereader is available for Android and Blackberry devices and FBReader is planning on adding more device support . It can be downloaded from the Good e-Reader App Store.

Previously, Neal worked in equity research for Investment Banks in Toronto. He conducted corporate, industry and financial analysis on a variety of sectors from technology to mining. He went to Wilfrid Laurier University where he studied Communications and Business. He has traveled to over 30 different countries and is currently involved in a startup. If you have any questions about any of his articles, please send Neil Belovay an email to belo0410@gmail.com