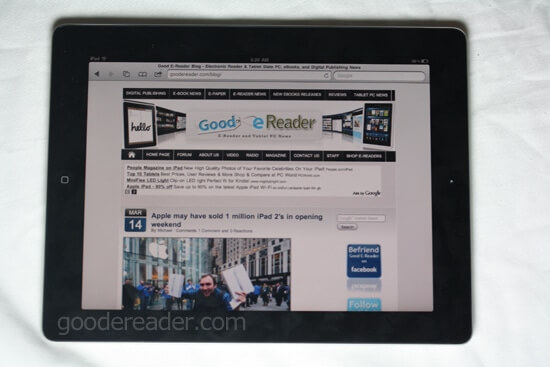 The original Apple iPad sold close to 15 million units in 2010 and single-handedly created an entire new brand of consumer electronics. This forced many competitors to play catch up and only Samsung came close as a true alternative with their Samsung Galaxy Tab. The Apple iPad 2, which has just been released, seeks to raise the benchmark yet again in 2011. Combining their expansive ecosystem to get applications, video, audio, and other content forms the one tablet with the most expansive library to support your investment.
Hardware
The new iPad 2 has many new hardware upgrades that make it a solid investment if you are looking for a new tablet or looking to upgrade your original iPad. It has a new Dual Core A5 1 GHZ processor and really not much is even known about the A5 because Apple has been very mysterious about it. Steve Jobs has gone on record to say that new A5 is up to nine times faster than the original A4 used in the iPad 1.
The iPad 2 features a 9.7 inch LED backlit multi-touch display with a resolution of 1024×768 pixels. It also utilizes Fingerprint-resistant oleophobic coating that should reduce fingerprints smearing the screen.
They Apple iPad 2 has around 512 MB of Ram and the original iPad only had 256MB. All the models come equipped with an ambient light sensor, an accelerometer, and a new addition: a three-axis gyroscope. The Wi-Fi only model costs $499 for 16GB, $599 for 32GB, and $699 for 64GB. The pricing for the Wi-Fi + 3G models is $629 for 16GB, $729 for 32GB, and $829 for 64GB.
There are also new cameras integrated into the new model but none of them will win any awards and compared to higher end smartphones they are put to shame. The front camera records 640 X 480 pixel shots, the back 720 X 960 and also has an LED flash. Apple is really hyping up their Facetime application in order to do video conferencing, but it is only really usable over WIFI. Any pictures that you take as well with the camera can be geotagged.
The original IPad clearly raised the bar in a sleek sexy looking device. The new model maintains the philosophy and takes it to a new level. The one huge factor is how light and thin this edition is, it is almost 30% thinner than the original iPad and of course much lighter. This makes it more portable than ever before even if the length and width are the same as the iPad 1.
Battery life is a bit better on this model giving you about 10 hours with the built in 25-watt-hour rechargeable lithium-polymer battery. You can charge the iPad with your computer or with the wall charger that comes with your device at purchase. The iPad 2 does a fairly good job at battery life and with normal usage you can net around 3 days of use before needing to recharge it.
The iPad of course is considered a multi-media device and will play a fair number of audio formats such as HE-AAC (V1 and V2), AAC (8 to 320 Kbps), Protected AAC (from iTunes Store), MP3 (8 to 320 Kbps), MP3 VBR, Audible (formats 2, 3, and 4, Audible Enhanced Audio, AAX, and AAX+), Apple Lossless, AIFF, and WAV. You can even get 5.1 Dolby surround sound with one of the new Digital AV Dongle Adapter. This adapter also will give you a full HDMI out so you can watch HD videos on your TV that are housed within your iPad.
Speaking of video, the iPad is no slouch in being able to view great content right on the device in 480 P and does a full 1080p with the dongle mentioned above. As far as video formats supported on the device it supports H.264, AAC-LC, .m4v, .mp4, and .mov, and MPEG-4.
Software
The Apple iPad 2 ships with the brand new iOS 4.3 operating system which was actually released a few days ago and provides a number of enhancements.
The one thing that propels the Apple iPad into the stratosphere of content delivery is the availability of applications, media, music, and so much more. iTunes and the Appstore are the two biggest media ecosystems in the world with billions of applications downloaded and purchased. Compared to the Apple Appstore the Android Market looks like a 3rd world shanty town bazaar.
There are some major new applications that have not been seen on the original Apple iPad, which bears mentioning because they transformed the iPad from a pure consumption device into a production one. Garage Band and iMove are too applications that are geared towards musicians and developers in order to turn your iPad 2 into a multi-media production unit. Of course there is Facetime that will allow you to take advantage of the front facing camera in order to do video conferencing. Keep in mind with this application that you can only video talk with people who either have an iPhone or an iPad 2. It is great if all of your friends have it, but some prefer Skype, which can handle video conferencing across many different platforms and operating systems.
The iPad 2 comes with a few unique built in apps that the iPad 1 did not have. It not only comes with Facetime, but it also has a camera app and Photobooth. This new Photobooth application allows you to add effects to your videos such as thermal, x-ray, mirror, and a ton of other effects to add uniqueness to your videos.
One of the great features if you had the iPad 1 is that you can transfer your purchases for apps, videos, music, books and other content from your old content backed in iTunes to your new one. This is a boon so you do not have to start at square one but can pick up where you left off. The only drawback was the transferring of ebooks. Often I would load ebooks on my device and then delete them from my desktop. iTunes seems to backup the books ok, but fails to restore a fair number of them.
Ipad 2 as an e-reader
Many people find that their eyes get burned out by staring at an LCD screen too long, and perfer an e-ink based solution. I found that the iPad functions very well as an eBook reader, but it depends on our environmental conditions to determine if its ideal for you. Many people who commonly read at home, in the dark or low light conditions the iPad 2 works wonders and I frequently use mine as the device of choice to read eBooks.
The iPad weighs allot less then the previous model so you can  hold it for long durations of time without having to readjust your position to get a better grip on it. Most applications you use to read books also have night settings and different options to lower the intensity of the screen. This is ideal if you read more at night and there are no other lights on in the room.
The eBook application of choice you are prompted to install as soon as you get a WIFI or 3G connection is to download iBooks from the Appstore. This application is a must have for a few reasons. It allows you to sort your library very easily with PDF documents and all other books. It also enables you to sort your ebooks into various collections. For example, I have over 300 books on my iPad 2 and most are different genres such as Fantasy, SCI-FI, Political Science, global economics and more. iBooks can make collections or genres of these so my main library is not so cluttered.
iBooks also gives you the power to very easily load in your own books that you might have downloaded from the internet or non-DRM books in your own personal collections. You do have to use iTunes to facilitate the transfer of your books, though the process is very easy. You simply load up iTunes, select the books category on your iPad and sync selected books. Then you hit FILE and then import a file or directory. Choose your ebooks and hit open and you will notice the books appearing in your iPad, you might want to checkmark the books you want to sync and then sync your device. Your books will then appear in iBooks and this is a great way to organize your own personal collections.
If you have an existing e-reader such as a Amazon Kindle, Barnes and Noble Nook, or Kobo, you can simply download their official application from the Appstore and get access to all of the books you have purchased on another device. I have a Kindle 3G, so I do a fair amount of business with Amazon. There are around 40 different books I have purchased, so I can download the Kindle for iPad application and read all of the books on my iPad that are on my Kindle e-Reader.
I find that reading books is great on the iPad, but again it depends on your normal reading conditions. If you read in direct sun, on the patio or other places where you might experience a fair amount of glare, this device will reflect light.
All in all, I like the fact I could read a few chapters, check my email, listen to an audiobook and play a game. Where as with my e-reader I cannot do this, so I enjoy the freedom that the iPad 2 brings to the table.
Our Thoughts
The new Apple iPad 2 is a positive step forward in the evolution of tablet computers. The addition of cameras, RAM, and a dual core processor certainly adds to the long term viability of your investment.
Applications, video streaming and games will increase in size and scope as developers can pack more pixels, NPCS and code to be able to provide better quality games with the added hardware. I look forward to EA, THQ and other iPad developers producing more quality games such as Rage HD.
One of the drawbacks in terms of hardware were the placement of the speakers. The iPad 1 had the speakers on the bottom of the device, so even if it was laying down on a hard surface or your bed it would not be muffled. The iPad 2 has the speakers on the bottom of the device now. I frequently ran into the problem of holding it in landscape or portrait mode and my thumbs covered the speakers. Even cradling the iPad 2 in my lap or laying down on my bed really provided a lackluster music experience.
One of the largest issues I have with the iPad 2 is the fact it does not have any expandable memory. There is simply no way to increase internal memory unless you buy a new model with a higher memory capacity. There are no SD ports or MicroSD slots in order to enhance it. You are basically locked into the memory on the model you have.
On the positives, the web browsing experience has been greatly enhanced. In the past on the iPad 1 you frequently ran into problems on big websites when you scroll fast down to the bottom of the screen and see a checker box themed background. If you scroll really fast you do not see the website theme or blog template but a stock holder background. The new iPad 2 fixes this problem and no matter how far you scroll up or down you see the full website.
I think the new iPad 2 gets a ton of stuff right, it is slimmer, trimmer and more powerful then the previous iteration which is not even a year old. It really shows how fast and how seriously companies are taking the tablet industry to provide such a great hardware leap. Although the resolution and screen size remain the same, everything else got a great boost.
In all, if you are an existing iPad 1 user wondering if you should upgrade, I would firmly recommend it. It gives you more of everything that you love about the iPad and more long-term growth potential.
if you have never had a tablet before, the iPad 2 is a great entry level tablet. It is very newbie friendly and it's hard to accidentally delete things and mess it up like you can a Windows Tablet. Apps, Games and content is affordable enough via the iTunes or Appstore to pick and choose what you want. The iTunes store also offers more content then the Android Store does, in terms of non-games or apps.
We would recommend the iPad 2 to first time tablet users or people who have had the iPad 1. If you are a hardcore Android tablet user, there are better tablets out there in terms of hardware (Motorola Xoom and LG G-Slate).
Rating 9/10

[cincopa AgGAKiKcGV7X]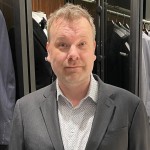 Michael Kozlowski has written about audiobooks and e-readers for the past twelve years. Newspapers and websites such as the CBC, CNET, Engadget, Huffington Post and the New York Times have picked up his articles. He Lives in Vancouver, British Columbia, Canada.