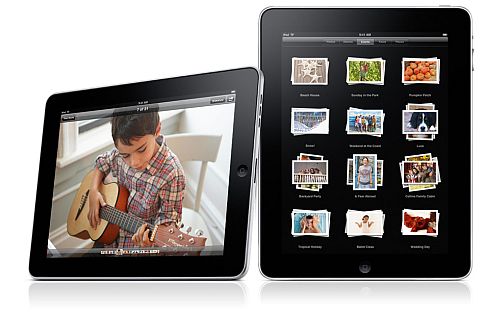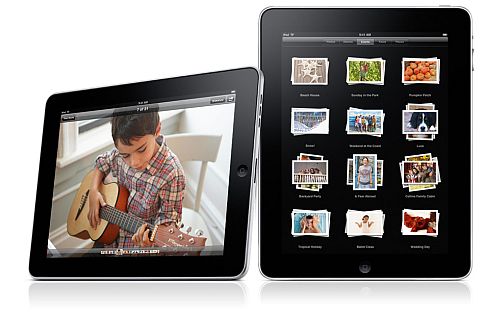 As if rumors concerning the next gen iPad aren't enough, we now have the 7 inch version to grab headlines once again. The late Steve Jobs categorically ruled out the idea of Apple ever intending to build such sized tablets, citing these would lead to compatibility issues with existing iPad apps. However, times have changed since Jobs made the statement. We now have a separate, well defined segment comprised of 7 inch tablet PCs that are characterized by low initial costs in spite of fewer features. Needless to say, the Kindle Fire is making waves in this segment, with the Nook Tablet also making a big splash.
In fact, such has been the success of the Kindle Fire that it might be reason enough for Apple to have a presence in this segment, too. Digitimes is reporting just such a possibility, claiming Apple's take on this burgeoning new segment may be a 7.85 sized tablet device. The rumors stem from the recent development wherein Apple has been buying up 7.85 sized panels form LG and AU Optronics.
However, this isn't the first time that we are coming across rumors of a small sized iPad. Earlier too we have had rumors of an iPad that would be priced cheap enough to take on the Kindle Fire. Rumors then had been pointing towards either a 7 incher from Apple or a stripped down version of the same 9.7 inch sized iPad. In any case, if the rumors surrounding the 7.85 sized iPad is true, it might get into production during Q2 2012 while be ready for a market assault towards Q4 2012.
Meanwhile, while a small sized iPad may or may not be in the making, we are fairly certain of the next gen version of the iPad. One that is touted to have a whooping 2880×1800 pixel resolution, though rumors also predict it will be thicker than the current iPad 2.
via techcrunch
Sovan Mandal is the senior tablet and tech corespondent for goodereader.com. He brings a international approach to news that is not just applicable to the North American market, but also Asia, India, Europe and others. Sovy brings his own writing flavor to the website and is interested in Science Fiction, Technology and Writing. Any questions, send an email