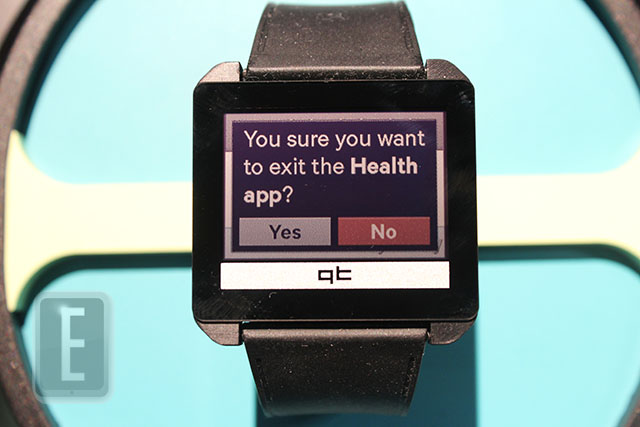 "The Internet of Things" is the new mandate from Qualcomm, as the company transitions its Mirasol technology from tablets to wearable tech and smartphones. Many industry analysts wrote off Mirasol e-Paper technology as dead, but this couldn't be further from the truth, as Qualcomm as updated the screens for a new breed of devices.
SID Display Week 2013 just kicked off in Vancouver and I had a chance to catch up with Jesse Burke, who is the new public face of Mirasol. He explained that Mirasol technology had an existing roadmap and that it has deviated from it in small ways to brave a new frontier of wearable technology. There were three new products showcased at the vent, such as a smartwatch, a secondary screen for a phone, and Mirasol technology as the main display on new smartphone.
One of the big adjustments to Mirasol across the board was fitting everything on a single screen. In the past, Mirasol had two different layers of screen for its line of tablets that came out a few years ago, including the Bambook Sunflower and the Kyobo. This gave the user a more washed out approach to images and colors and the tradeoff was great battery life. Qualcomm managed to merge the two layers, producing rich and vibrant color.
The Mirasol smartwatch was the main attraction at SID and had a 1.2 inch screen and lasts a few weeks before needing a re-charge. The intention behind this product is not just to tell the time, but to be an extension of your digital life. On average, we reach for our smartphones almost 100 times a day, to check Twitter, Facebook, messages, and missed calls. The watch will ping you with Google Now updates, Facebook Home, and other essential apps. Mainly, it will serve as a secondary screen that will assist you in staying on top of all the action, without constantly referencing your bulky phone. Currently, Qualcomm is shopping this technology to various vendors, and we will likely see something happening towards the end of 2013 and mid 2014.
Smartphone screen technology is a huge focus for Qualcomm right now and the opportunity is ripe for Mirasol to sweep in and gain some market share. The average phone has a better life of 12-24 hours, depending on your use. Mirasol will extend this up to six times, which amounts to hefty savings over LED and OLED screens
There were two phone displays shown at SID, one was a fully featured smartphone, using Mirasol, and the other was a second display screen on the back of the phone, that draws parallels with the upcoming Yota. The smartphone had sported a 5.1-inch panel with a stunning resolution of 2,560 x 1,440 pixels and 577 ppi. This phone is in the RND phase and is not commercially available yet. It is likely we will have to wait until 2015 to really see it in action. The second display was on the back of the phone, and mirrors the watch in terms of form and function. It allows you to have a secondary screen with dedicated apps running on it. Useful, but it remains to be seen if multi-screen smartphones are viable with your average consumer.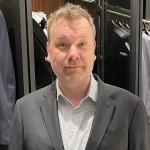 Michael Kozlowski has written about audiobooks and e-readers for the past twelve years. Newspapers and websites such as the CBC, CNET, Engadget, Huffington Post and the New York Times have picked up his articles. He Lives in Vancouver, British Columbia, Canada.