With research from IDC predicting the steady rise of Android tablets in 2013, so that it is all set to constitute the largest tablet base poised to surpass even the Apple iPad. This development has only added a few more creases on the foreheads of digital publishers, since instead of releasing content for just one tablet, the iPad running iOS, the publishers will now have to replicate their efforts on a plethora of tablet devices running Android. The challenge for them is to take into account a larger number of variables, such as processing power, screen size, display resolution, and so on. Plus there also is the case of individual manufacturer's attempts at customizing the Android OS on their respective devices. The iPad, in contrast, presents a far more simple proposition, so much that what worked bets on the bigger 9.7 inch iPad also delivered superior performance on the smaller 7.9 inch display of the iPad Mini as well. However, while the iPad still rules the tablet market and will continue to have a sizeable portion to itself in the foreseeable future, they will still need to take into account the ever rising brigade of Android tablet devices.
The plight of the publishers is evident in the words of Joyce Rice, creative director at Symbolia. "Some of the Androids are very powerful, but some of them aren't, and I don't think you get to make a lot of choices in the Android marketplace about who can see your content and who can't," said Rice while also adding, "So it's definitely a balancing act. I want it to look awesome for everyone, but it's really determined by the window you're looking at it through." Symbolia takes news reporting to a different plane where comics and thoughtful illustrations are used to present the news.
The biggest challenge that the Android tablet segment presents to the developers is to classify the tablet along common lines. This is easier said than done, so perhaps the best approach for the developers could be to take up one tablet at a time. It will be a huge endeavor, considering the sheer number of tablet devices now available running Android. Or the much more simple approach that most developers have adopted is to launch an app that offers limited to no interactivity to the users. This does serve the purpose of maintaining at least a presence in the Android tablet scene until they come up with an app that offers a better experience.
Other factors for the publishers to be wary of is that Android tablet users are less inclined to pay more for an app compared to their iOS counterparts. This brings to the financial aspect of the problem, as there is no guarantee that investing in a more robust development team will indeed pay back their efforts. All of this has only added to their concerns when a single app for the iPad can let them reach out to millions of users at one go. We wonder if Google has an easy solution up their sleeves.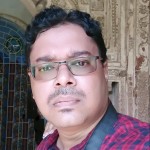 With a keen interest in tech, I make it a point to keep myself updated on the latest developments in technology and gadgets. That includes smartphones or tablet devices but stretches to even AI and self-driven automobiles, the latter being my latest fad.