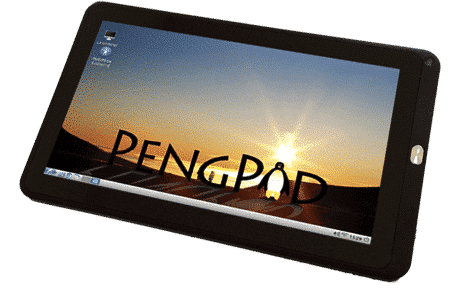 Microsoft reportedly working on three new Surface tablets
Microsoft's future tablet plans with the Surface lineup just got a degree of confirmation thanks to a twitter feed by MSNerds that has a history of some fairly accurate leaks pertaining to the Richmond based company.
There indeed seems to be a smaller tablet based on the Windows RT platform, one that will have an 8.6 inch display with a Qualcomm processor.
A new bigger version of Surface Pro is also reported to be in development. It will have a bigger 11.6 inch display and will be built around the AMD Temash APU instead of an Intel chip. This is to allow for better battery back up times, even if it means a slight loss in performance. The intel based Surface Pro has a below par battery life of just around 5 hours.
An even bigger Surface version named Surface Book is also being speculated. With a screen dimension of 14.6 inches, the Surface Note will be the biggest in the Surface line up so far and is rumored to be built around an Intel Haswell chip, which is the successor to the Intel Ivy Bridge processors.
However, this is still speculative. The rumors came when the company is still a few weeks away from releasing the Surface Pro device into the market.
Daily Mirror now free on the iPad
Daily Mirror's newspaper app for iPad is now free for readers in the UK. The Daily Mirror app can now be downloaded from the Apple store and provides an exact replica of the print edition of the newspaper. The paper will come free Monday through Friday, though the weekend editions of the papers will be sold exclusively via the newsstand. Also, in addition to the 5 day UK specific app, the full 7 day app is also available worldwide for less than £5 a month.
"This is everything you'd expect from the Mirror and more. Visually it looks stunning and the interactivity brings a whole new depth to our content," said Lloyd Embley, editor-in-chief of the Daily Mirror, Sunday Mirror and The People, before also adding, "The e-edition is brimming with the energy and creativity that will extend the reach of our journalism to new and wider audiences."
XO-3 Tablet plans shelved, XO-4 in the works
The non-profit One Laptop Per Child had always set itself lofty goals, but the device it intends to develop may be too lofty to be converted into a viable product. Its XO-3 device called for developing a touch based computing device to be sold for less than $100 a unit. The prototype devices that OLPC came up with featured a 1 GHz ARM chip, an 8 inch, 1024 x 768 pixel Pixel Qi display, and of course a thick rubber case.
It now seems evident the XO-3 is being scrapped, though the company seems committed to the XO-4 device it has been working on. The XO-4 can be considered a derivative of the earlier XO series, but will incorporate a swiveling display that can be folded on top of the keypad to allow for its usage as a tablet device. Many of the technologies used in XO-3 will find its way into the XO-4 device, which means all the effort put into Xo-3 venture hasn't been in vain.
PengPod and PengStick tablets up for pre-order
Come January 2013, tablet enthusiasts will have a new tablet to play around with. While tablet launches are a dime a dozen, the PengPod device stands out from the crowd in that the tablet will dual boot both the Android and Linux operating systems. The tablets will come cheap, just $120 for the 7 inch version and $185 for the 10 inch display.
Coming to the dual booting characteristics, the tablet will boot Android 4.0 from its internal memory, while a version of Linux with the touch friendly KDE Plasma Active interface built on top will run from a bootable SD card. The tablet's early 2013 launch became possible after its makers sought public funds of at least $49,000, though surpassed that and collected $72,707.
Intel working on new ULV Ivy Bridge processors for tablet PCs
Intel is keen to register a presence in the mobile device segment and the company is reported to have started developing a new chip design that will have extremely low power demands. The new chips (which will be a derivative of the Ivy Bridge series) will have ultra low voltage credentials in order to make future tablet or tablet convertible devices more power efficient.
Samsung Galaxy Note 7 and other tablet rumors
Samsung is reported to have its hands full with the development of a host of exciting next-gen hardware, which includes a bigger Galaxy Note. Considering the Note II is so well received, Samsung might have even bigger goals set in the tablet space. The tablet is rumored to have a 13.3 inch display and will come with a detachable keypad dock to allow for its use as a notebook as well. Manufacturers have been devoted almost entirely in the 7 and 10 inch tablet segments, with very few venturing beyond 10 inch display size. It's not known as of now if the Samsung 13.3 inch tablet will run Android or Windows 8.
Gigabyte U2142 convertible tablet reaches FCC
Gigabyte's new U2142 convertible tablet running Windows 8 has made it to the FCC. The tablet, which might not be as sleek as many of its compatriots, does sport some nice decent specs. These include the option of Core i3 and i5 processors under a 11.6 inch, 1366 x 768 pixel touchscreen display.
Walmart Canada now selling Acer Iconia Tab A112
Walmart Canada is now selling the Acer Iconia Tab A112 for $178. That is $52 less than the $230 price that the A112 first started out with. The Nexus 7 competitor also packs in a few other goodies that are lacking on the Google tablet. These include a micro SD card support and an HDMI slot. Plus there is a 2 megapixel front facing cameras, as well.
Sovan Mandal is the senior tablet and tech corespondent for goodereader.com. He brings a international approach to news that is not just applicable to the North American market, but also Asia, India, Europe and others. Sovy brings his own writing flavor to the website and is interested in Science Fiction, Technology and Writing. Any questions, send an email