It's hard to keep up with the number of different streaming services and devices out there. In terms of services, you have big giants like Netflix and Hulu, but also smaller services like Acorn and Fubotv. Each service has its own programming. Even media giant Disney is about to enter the streaming game.
In terms of streaming devices, there are just as many. You can stream through your TV, computer, mobile phone and gaming device. But those also have other functions. In terms of specific streaming devices, you have the Fire Stick, Roku and Sling TV box.
Today, we're going to be examining Amazon's Fire TV and its device, the Firestick.
What is Fire TV?
First things first, Fire TV is Amazon's streaming media player. With it, you can watch videos, listen to music and use it for other streaming services. The Firestick is the device that lets you access all of those apps and what Amazon has to offer. It's quite small, can easily fit in the side of your hand, and comes with a remote.
You plug it into one of your TV's HDMI inputs, connect it to WiFi and get it set up. Pretty easy. Even though it may not gain the attention that other services and devices receive, it currently has around 34 million monthly users.
Pros
The first thing is that the services it provides are free. You will still have to buy the micro console, the Firestick, but you do not have to pay a monthly fee to use the Firestick. You will still have to pay for your subscriptions like Netflix, Hulu, NBA League Pass, etc. but there is no service fee for the Firestick itself. You just have that one time cost.
As mentioned above, it's incredibly easy to set up. The entire setup takes no more than 5 minutes, only longer if you can't quite remember your Amazon or WiFi password.
It's also fantastic if you are a frequent Amazon user or Amazon Prime member. You can easily link you Amazon account to the Firestick and enjoy Amazon Prime videos and not have to worry about entering payment information anytime you want to make a purchase. It connects right to your account. You may not get the same ease as saying "Alex, order me 500 AA batteries" but it is possible with your Firestick.
Thanks to Troypoint, it's incredibly easy to set up a VPN. Not only does a VPN add an extra layer of security to your device, but it may increase streaming speeds if your internet provider is known to throttle your internet. Lastly, it will allow you to access content that is outside your geographical location if you are traveling or want to access another country's Netflix for example.
You can now buy Firesticks with 4K capabilities and increased power. Some reviewers have stated they believe the Firestick to be the fastest streaming device out there. You can read the device's specifications here.
Cons
The Firestick, however, is somewhat limited in scope. For example, the Google Chromecast is a smaller device that you can plug and play into your TV in just minutes. You can stream anything from your laptop, computer or phone to the Chromecast without having to log in and install various apps.
Secondly, you may not need a Firestick at all. If you already have a Smart TV, DVD player with internet connection or game console, there might not be that much of a point to buying one unless you really want Amazon's video content. This is totally up to the user.
The Firestick does make it a bit more complicated to search and find the content you're looking for. The UI (user interface) is sort of clunky and doesn't make for easy searching and streaming. You might have to resort to using the voice recognition and we all know that's not always reliable.
Lastly, with Amazon being such a global behemoth, they often push their desire to sell you something a little more. If you're not an Amazon Prime member, expect to be reminded of that on a frequent basis. Not just through the Firestick, but through your email as well. This could be a potential turnoff for any customers out there.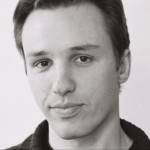 Markus lives in San Francisco, California and is the video game and audio expert on Good e-Reader! He has a huge interest in new e-readers and tablets, and gaming.