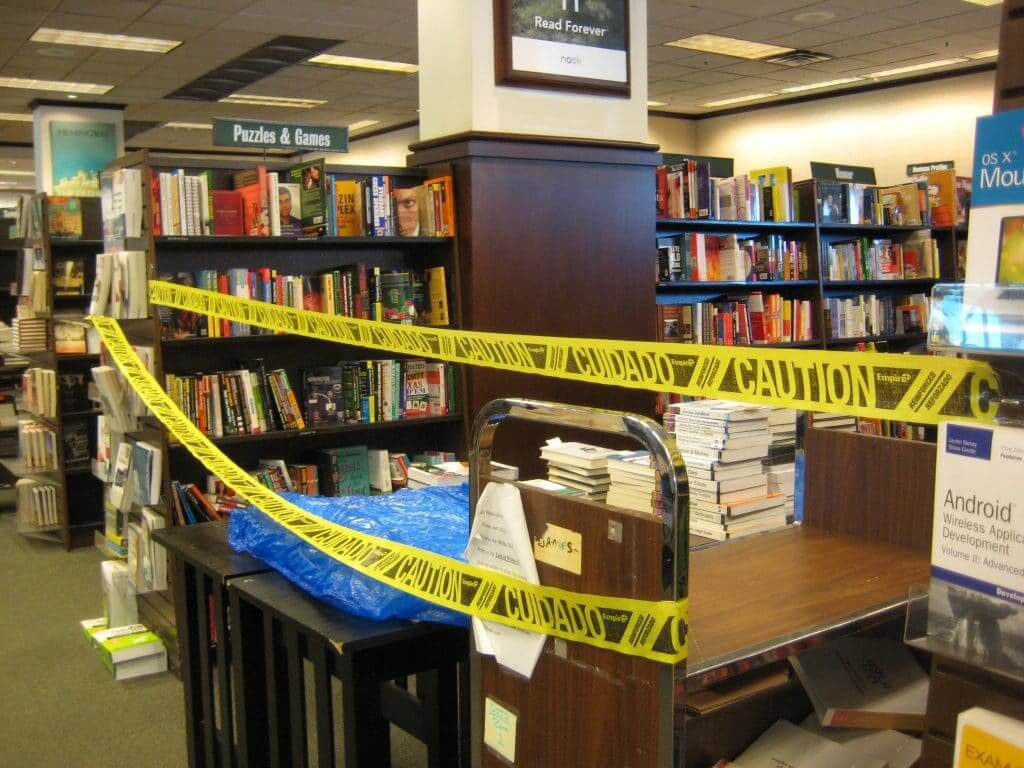 Barnes and Noble has reported that Nook sales have declined 25.7% in the past three months. The bookseller continues to struggle with making e-reader and ebook sales financially viable, although they did manage to generate over $38.4 million.
Last quarter Barnes and Noble reported that Nook sales saw a decline of 19.4% and the division managed to make a little over $35.0 million dollars. If there is any silver lining to the financial results released today is that they made an extra $3.4 million in sales.
Total sales for the third quarter were $1.3 billion, declining 8.0% as compared to the prior year. Retail sales, which include Barnes & Noble stores and BN.com, declined 7.5% to $1.3 billion for the quarter. Comparable store sales declined 8.3% for the quarter largely due to lower traffic, as well as the decline in coloring books, artist supplies and last year's best-selling album by Adele, which collectively accounted for nearly one third of the sales decline. Online sales increased 2.2% for the period.
In their financial outlook for the next three months, Barnes and Noble stated "Despite sales improvements post-holiday, trends softened in late January and into the fourth quarter. As a result, the Company now expects full year fiscal 2017 comparable store sales to decline approximately 7%, and consolidated EBITDA to be in a range of $180 million to $190 million, excluding the impact of any charges related to its cost reduction initiatives and costs associated with the CEO departure. Fiscal 2017 Retail EBITDA is now expected to be in a range of $200 million to $210 million, while NOOK's EBITDA loss has improved and is now expected to be approximately $20 million, which includes previously announced transitional costs."