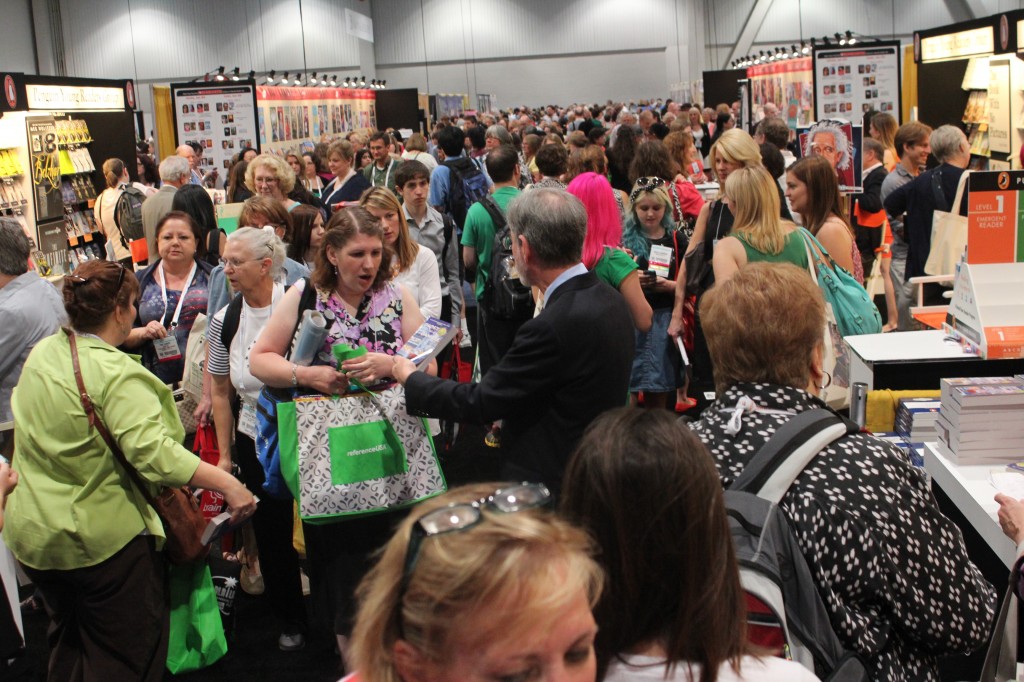 The American Library Association Annual conference in Las Vegas is wrapping up and Good e-Reader was live on the scene. We checked out all of the emerging trends for the modern digital library, such as pay per use and the rise of audiobooks. Simon and Schuster rolling out their nationwide plan was also the topic of heavy conversation.
13,000 attendees participated in the event, while more than 5,600 exhibitors promoted products and services aimed at libraries. Attendees participated in more than 2,500 meetings, programs, discussion groups, events, in-depth conversations and exhibits, united by the theme "Transforming Our Libraries, Ourselves."
Did you miss ALA 14? You can get a sense on how the event was by checking out some of the pictures we took.