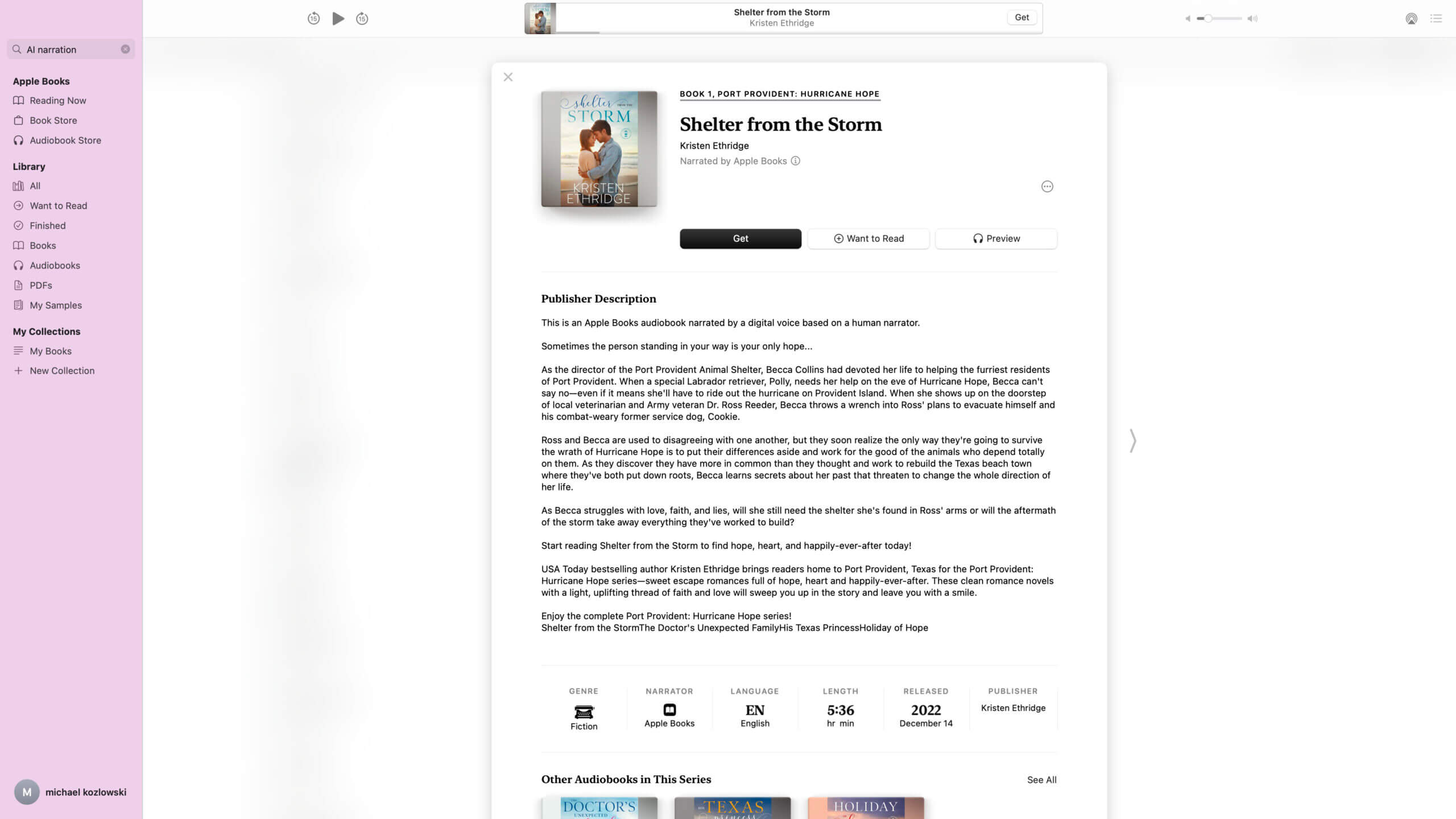 Apple recently released audiobook narration using artificial intelligence. There are around 100 titles right now that can be listened to on the Apple Books app for the iPhone, iPad and Mac. You need to search for AI Narration using the search bar and right now the vast majority of titles are in the romance category, but more genres will be available soon.
Apple stated that "Apple Books digital narration brings together advanced speech synthesis technology with important work by teams of linguists, quality control specialists, and audio engineers to produce high-quality audiobooks from an ebook file. Apple has long been on the forefront of innovative speech technology, and has now adapted it for long-form reading, working alongside publishers, authors, and narrators. For information on how you can take advantage of this new technology, see the How to get started section below.
Digitally narrated titles are a valuable complement to professionally narrated audiobooks, and will help bring audio to as many books and as many people as possible. Apple Books remains committed to celebrating and showcasing the magic of human narration and will continue to grow the human-narrated audiobook catalog."
The cost of producing an audiobook by a major publisher costs a fair bit of money. On average to rent a studio, engineers and a narrator can cost upwards of 50k to 100k. This is why audiobooks are so much more expensive than ebooks, so it is easier to recoup the costs.  For independent authors, especially those just starting out, it's not always possible to spare that much money. But thing is, the audiobook market has grown tremendously in recent years — it earned $1.6 billion in sales in 2021, and experts reportedly believe the market could be worth over $35 billion by 2030.
If you are an independent author, there are two self-publishing companies can can convert your existing ebook into an audiobook using Apples AI Narration. The only ones available is Draft2digital and Ingram Coresource. The books need to be in English to qualify and the primary category must be romance or fiction (literary, historical, and women's fiction are eligible; mysteries and thrillers, and science fiction and fantasy are not currently supported.) The review process is days for the AI Narration, instead of weeks or months for traditionally published audiobooks.
When the listener downloads a title there are two voices available: Madison and Jackson. Apple also says on its website that it is kicking off its AI narration for non-fiction and self-development genres, offering two AI-generated voices, Helena and Mitchell.
Apple isn't the only company in the AI audiobook space, but is easier one for independent authors. Google Play Audiobooks also has a solution, but they only partner with established publishers. The audiobook market leader, Audible, currently does not have support or even a willingness to pursue AI.
I listened to a few free titles to get a feeling for how the narration sounds. I think it's similar to how if you visit the Good e-Reader website on a major web browser on your phone, all of our articles have an AI, that will read the stories aloud. The Apple AI service is a bit better and far more advanced. The voices are soft and natural, almost ethereal.
I have been listening to audiobooks on a very long time and have been bullish about the format since 2014. I like professionally narrated books, the production values are high. I think there is room in the audiobook market for AI, certainly it makes the audiobook construction process virtually automatic. A self-published author making a book, has no excuse now to convert it into an audiobook and sell it on Apple Books.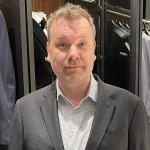 Michael Kozlowski has written about audiobooks and e-readers for the past twelve years. Newspapers and websites such as the CBC, CNET, Engadget, Huffington Post and the New York Times have picked up his articles. He Lives in Vancouver, British Columbia, Canada.