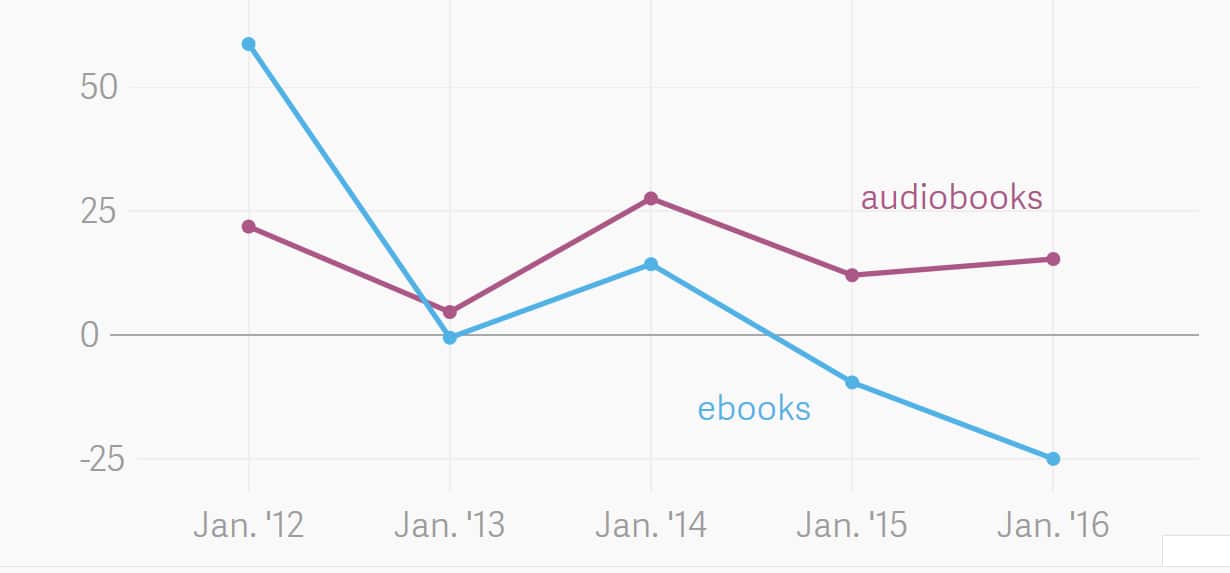 Major publishers are starting to see a pronounced decline in e-book sales. Hachette, HarperCollins, Macmillan, Penguin Random House, and Simon & Schuster only generated $1.37 billion in 2015 from $1.6 billion the year before. Audiobooks on the other hand, have been steadily growing.
On Monday, the Association of American Publishers released their monthly report and found that audiobook sales were up 30% from the same month in 2015. In the same time period, paperback sales grew 4.3% and sales of e-books fell 24.9%.
I think it's important to note that a 30% monthly increase sounds good on paper, but the audio format only generated $20.4 million.