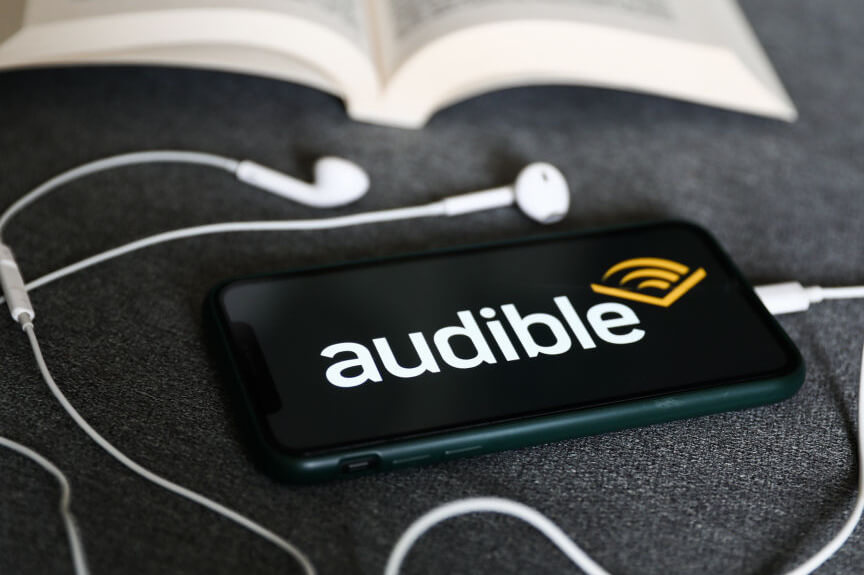 As you commute on your daily commute, listening to a captivating audiobook takes your mind away from reality, where your mind is absorbed in scenes of action and romance. However, your listening is interrupted by an advertisement from, for example, Pampers or Geico.
In this case, it appears Audible is once again testing the number of ad breaks potential users will tolerate while listening to audiobooks and podcasts. There seems to be a renewed effort on Audible's part to place advertisements inside some audiobooks, as described in a page in the help section titled "Why am I hearing advertisements in my audiobook?"
There are a number of titles that have been chosen for this "limited testing" program, including some books, podcasts, and Audible Originals, while other titles without ads were able to opt-out. As to whether Audible plans to introduce an ad-supported subscription tier, the page states: "We are currently conducting limited testing for non-members only, providing ad-supported access to a limited set of titles."
This test is still unclear as it is being conducted only with "non-members." Typically, audiobooks on this platform require those without an account to sign up for a 30-day free trial, which subsequently converts into a $14.99 monthly subscription, or a $7.95 subscription to Audible Plus.
Some podcasts and audiobooks are listed as free, but it is not immediately clear on each product page which products have ads versus which do not. You can also buy Audible books a la carte, and any books you purchase with membership credits remain on your account even after canceling. It is unclear whether ads play on paid-for books. Within a 24-hour period, eight ads can be played when listening to the titles. However, the company claims that users won't hear ads "too frequently."
A new round of tests is apparently underway, which the company says is to gather insight into the evolving needs of its customers and partners. Through these tests, the company claims to have gained insight into the needs of its customers and partners.

Alexis Boutilier is from Vancouver, British Columbia. She has a high interest in all things tech and loves to stay engaged on all the latest appliances and accessories.