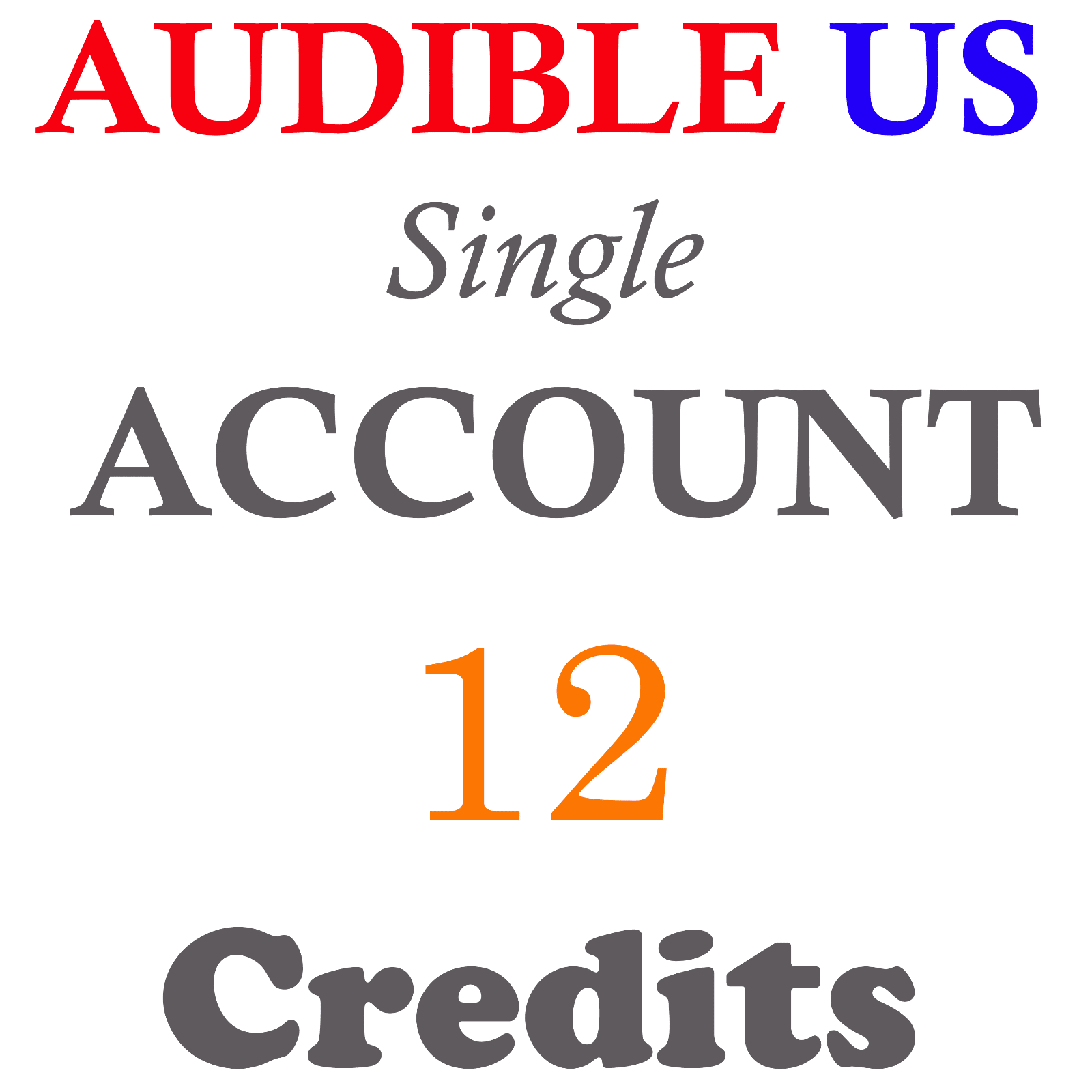 There is a new scam that has popped up on Ebay in the last several months, which takes advantage of Audible audiobook credits. Users are selling individual accounts ranging from 2 credits for a few dollars to 36 credits for $38.
Last year Audible closed a loophole that prevented users from buying accounts with lots of credits and gifting them to their main account. Here is how the new scam works, someone will open a new Audible account and attach a credit card. They will order a copious amount of credits and remove their card. Audible does not bill an account until the first credit is used. They will then sell the account at a net profit.
When you buy an account for the first time, the seller will give you a login and password and the email address that was used to register the account. When the account details have been transferred to you, Audible will ask for a PIN number when you log into it for the first time. Scammers often use disposable Hotmail, Google or Yahoo accounts, which the PIN number is sent to. Once you enter the PIN number you will have access to a tons of super cheap audiobooks. If you attach your own credit card to the account, Audible will bill you for the entire amount of credits you have used, sometimes costing thousands of dollars.
Audiobooks are expensive, which is why people are taking advantage of this scam. The average audiobook from a major publishers ranges from $26 to $42. Audible charges $14 per month for 1 credit, $22 per month for 2 credits, $149 for 12 credits per year or $229 for 24 credits per year. If you are on a one month subscription and want to buy credits on a à la carte basis, you will spend an extra $35. Ebay scammers are charging $69 for 72 credits. You would have to subscribe to Audible for three years to get this many audiobooks legitimately and spend a staggering $687!
Audible has their hands tied with this scam. They can't police all accounts with lots of credits that are stagnant for awhile and then suddenly become active. There is no way for Audible to know what accounts are apart of the scam network, since scammers do not divulge the account name and password, unless they are paid. The only thing Audible can do is ask Ebay to blacklist the keyword or manually remove user accounts with lots of feedback. This is not a great tactic because Audible will be involved in a war of attrition. Still, I would like to see Audible do something about this problem, instead of being blissfully unaware.
Michael Kozlowski has been writing about audiobooks and e-readers for the past twelve years. His articles have been picked up by major and local news sources and websites such as the CBC, CNET, Engadget, Huffington Post and the New York Times. He Lives in Vancouver, British Columbia, Canada.