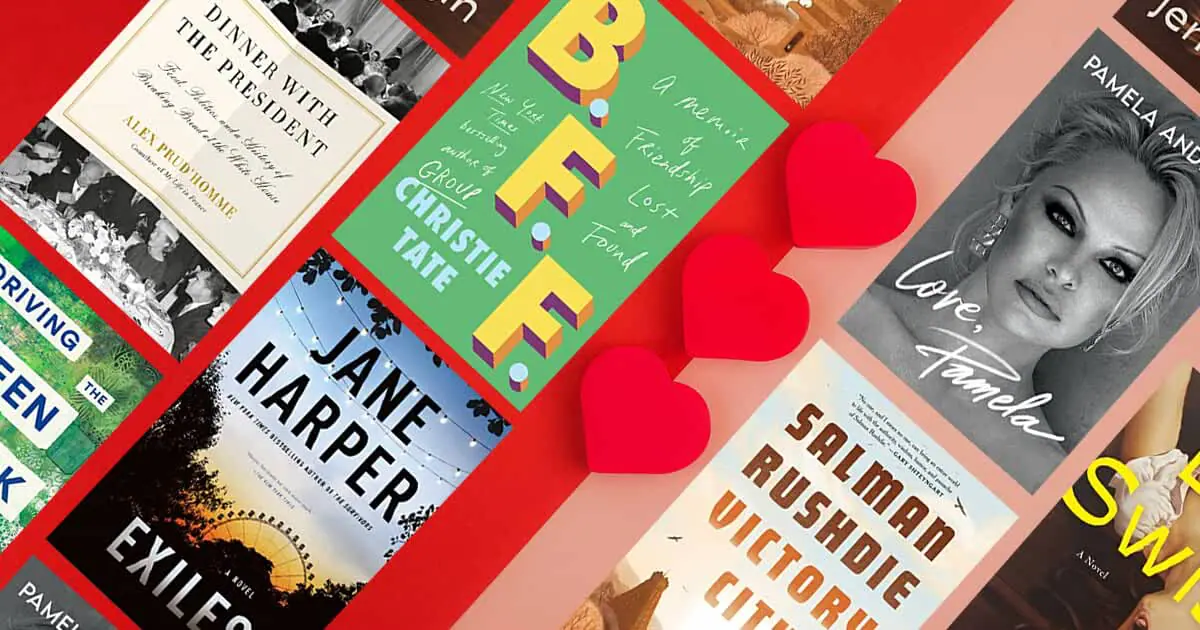 February is a strange month, we have a new title from Salman Rushdie, and Pamela Anderson, what an odd couple. The list for this month includes Fiction, Non-Fiction, Romance and mysteries. There is enough new Kindle ebooks here for someone to find a new author or title they want to read.
The actress, activist, and once infamous Playboy Playmate reclaims the narrative of her life in a memoir that defies expectation in both content and approach, blending searing prose with snippets of original poetry.
In this honest, layered and unforgettable book that alternates between storytelling and her own poetry, Pamela Anderson breaks the mold of the celebrity memoir while taking back the tale that has been crafted about her.
Her blond bombshell image was ubiquitous in the 1990s. Discovered in the stands of a football game, she was immediately rocket launched into fame, becoming Playboy's favorite cover girl and an emblem of Hollywood glamour and sexuality. But what happens when you lose grip on your own life—and the image the notoriety machine creates for you is not who you really are?
Growing up on Vancouver Island, the daughter of young, wild, and unprepared parents, Pamela Anderson's childhood was not easy, but it allowed her to create her own world—surrounded by nature and imaginary friends. When she overcame her deep shyness and grew into herself, she fell into a life on the cover of magazines, the beaches of Malibu, the sets of movies and talk shows, the arms of rockstars, the coveted scene at the Playboy Mansion. And as her star rose, she found herself tabloid fodder, at the height of an era when paparazzi tactics were bent on capturing a celebrity's most intimate, and sometimes weakest moments. This is when Pamela Anderson lost control of her own narrative, hurt by the media and fearful of the public's perception of who she was…and who she wasn't.
Fighting back with a sense of grace, fueled by a love of art and literature, and driven by a devotion to her children and the causes she cares about most, Pamela Anderson has now gone back to the island where she grew up, after a memorable run starring as Roxie in Chicago on Broadway, reclaiming her free spirit but also standing firm as a strong, creative, confident woman.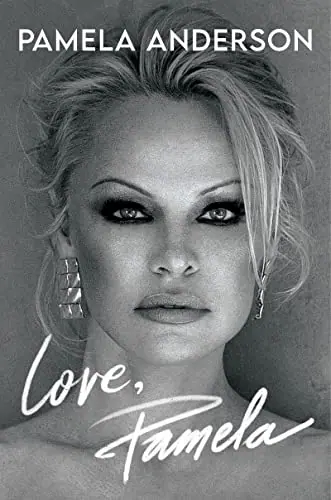 Having written several novels set against a western backdrop, Rushdie turns to a world based on Indian myth and fable. The story is presented as a translation from an ancient Indian tale: Bisnaga, or Victory City, has been breathed to life by a young girl named Pampa Kampana. What follows is an epic filled with ambition, treachery, feminism, and a good deal of humor. This is a world where gods exist, where cities can be breathed to life, and where animals can talk to people, and the fantasy setting provides a great deal of authorial movement for Rushdie. He appears very much to be enjoying the act of storytelling, even as he examines the nature of it, and Victory City feels like a welcome return to the roots of his writing.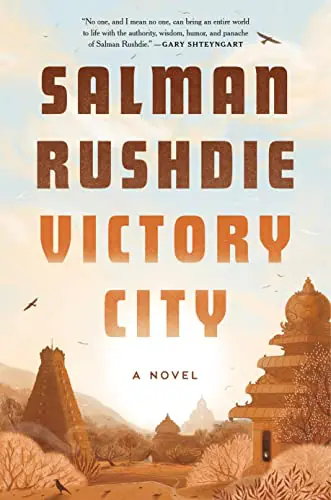 Christie is bright, messy, and big hearted, with a propensity to endlessly dissect her failed romances but glaze over her friendships that fizzled. Until a kind, and unexpected, moment with Meredith (quieter, wise in an almost intimidating way) catches her off guard and opens her up to rethinking everything. Christie and Meredith don't share the same neighborhood, age, hang-ups, or sensibilities, and yet their relationship grows so close it transcends friendship to become an honest, aspirational camaraderie—an authentic bond that's easy to crave in this digitally detached world. Tate gives voice to the insecurities that plague so many people (especially women) in an ebullient, relatable way that will make you laugh out loud, nod your head in agreement, and examine your own feelings about every friend you've ever had.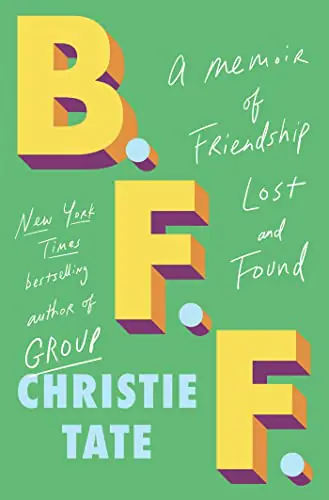 Jay Shetty has a top-ranked podcast, On Purpose, millions of followers on social media (and literally billions of views on YouTube), and his last book, Think Like a Monk, was not only a best-seller and one of our favorites, but it also has more than 31,000 positive customer reviews on Amazon. So to say the world is excited for his follow-up may be an understatement. In 8 Rules of Love, Shetty gives us the tools to love ourselves before committing to anyone else. It's part guide, part memoir, a conversation with your enlightened friend, and a fascinating mix of ancient wisdom applied to modern times.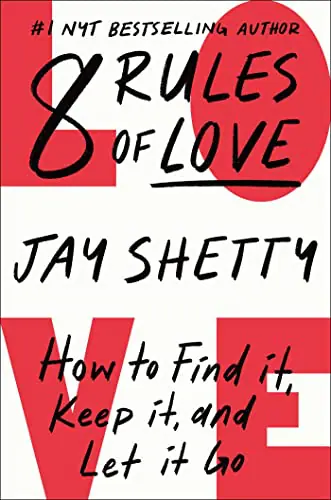 Fans disappointed that Janet Evanovich's Stephanie Plum books remain a one-book-a-year series would be well advised to add the Finley Donovan series to your rotation of fast, funny, fearless femmes. In this third book, Russian mob boss Feliks—who helped Finlay out of a fix in the last book—gives Finlay two weeks to locate a contract killer—by the name of EasyClean—who's been blackmailing him. Since this assassin may also be a police officer, the logical thing to do would be for Finlay and her sidekick/kid's nanny Vero to use the citizen's police academy which is being opened by hot cop Nick as cover, to find the assassin. What could possibly go wrong?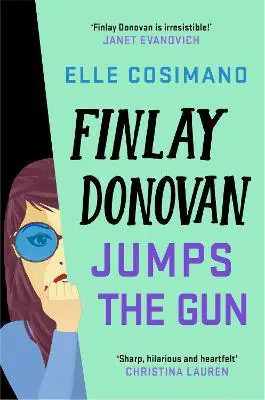 Jane Harper's latest is a mesmerizing swirl of spot-on character studies and atmospheric plot lines that perfectly captures the conundrum of small town life, where residents' routines are known to all, but their inner conflicts are disquietingly concealed. A year ago, Kim Gillespie's infant daughter was found in her stroller, which was parked in a buggy bay at a local wine festival. No trace of Kim remained, besides a lone white shoe floating in the river nearby. What would make a mother abandon her child? As Falk and his fellow cop and friend investigate, they find that love and answers have one maddening thing in common: sometimes, the harder you push for each, the more elusive it becomes, and "the little things you could have done differently, that was the stuff that haunted you." Harper structures this riveting missing person story so masterfully that when it builds to its apex, there's no showy thunderclap of revelation, but a dawning, like the soft, satisfying snick of a key turning in a lock.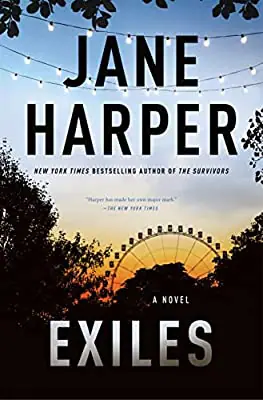 This funny and entertaining rom-com stars Sora, a freelance writer who is done with romance. Better yet, she is done with all themes of love—including Valentine's Day. So Sora decides to launch a "Solo February Challenge," #GoSolo—where she'll blog her bitter experience with love and provide daily advice for readers on why to stay single. Each chapter opens up with a quote from the blog, which I loved. Sora also plans to spend February eating as much bacon as possible while cuddling with her pooch, Larry. As you might expect, fate has different plans. A chance meeting with a childhood friend complicates Sora's ability to successfully finish the challenge.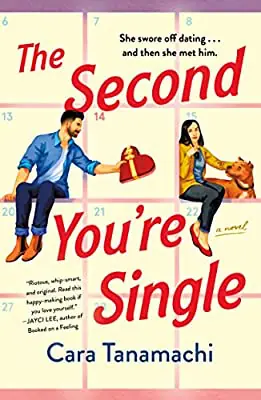 A professor of literature at Harvard University, embarks on a quest to connect the dots between various time periods and civilizations using the through line of arts and culture. From ancient Greek theaters to the sculpture of a South Asian goddess to the rise of K-pop, the author illustrates how his field, the humanities, allows for the global transmission of knowledge—and thus the growth of civilization. People across distance and time—like a Chinese pilgrim returning from India with Buddhist texts—are in constant dialogue with each other. "The arc of cultural history," he writes, "bends toward circulation and mixture."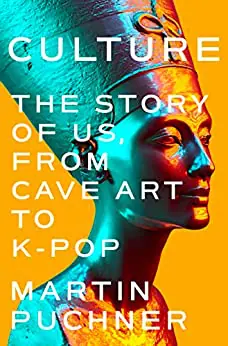 It was a glittering event full of A-listers, hosted by Eliza Lane and Brant Fitzhugh, a celebrity couple who'd conquered both Hollywood and Broadway. And now Eve Dallas has made her entrance—but not as a guest. After raising a toast, Fitzhugh fell to the floor and died, with physical symptoms pointing to cyanide, and the police have crashed the party.
From all accounts, he wasn't the kind of star who made enemies. Everyone loved him—even his ex-wife. And since the champagne cocktail that killed him was originally intended for Eliza, it's possible she was the real target, with a recently fired assistant, a bitter rival, and an obsessed fan in the picture. With so many attendees, staff, and servers, Eve has her work cut out determining who committed murder in the middle of the crowd—and what was their motivation. As one who's not fond of the spotlight herself, she dreads the media circus surrounding a case like this. All she wants is to figure out who's truly innocent, and who's only acting that way…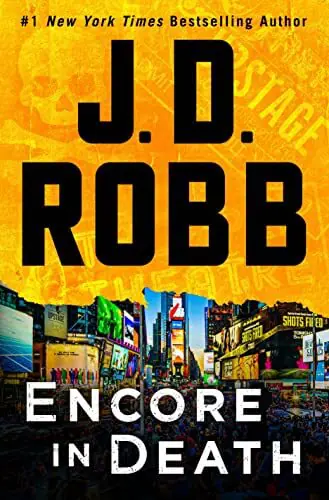 Destry's life is dedicated to terraforming Sask-E. As part of the Environmental Rescue Team, she cares for the planet and its burgeoning eco-systems as her parents and their parents did before her.
But the bright, clean future they're building comes under threat when Destry discovers a city full of people that shouldn't exist, hidden inside a massive volcano.
As she uncovers more about their past, Destry begins to question the mission she's devoted her life to, and must make a choice that will reverberate through Sask-E's future for generations to come.
A science fiction epic for our times and a love letter to our future, The Terraformers will take you on a journey spanning thousands of years and exploring the triumphs, strife, and hope that find us wherever we make our home.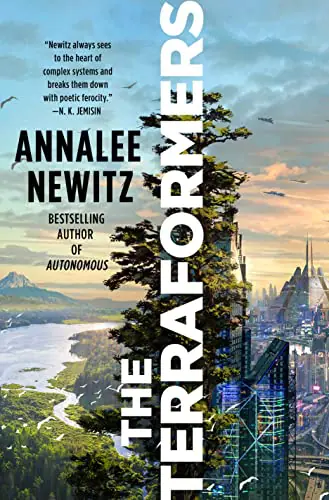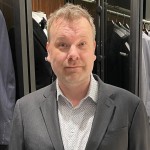 Michael Kozlowski has written about audiobooks and e-readers for the past twelve years. Newspapers and websites such as the CBC, CNET, Engadget, Huffington Post and the New York Times have picked up his articles. He Lives in Vancouver, British Columbia, Canada.