There is only one month left until the end of the year, and a ton of new ebooks are available. Publishers often save some of their best stuff for Christmas because they know people buy books for gifts. The Good e-Reader November list of top Kindle books spans various genres and focuses on fiction and non-fiction titles.
The Berry Pickers by Amanda Peters
July 1962. A Mi'kmaq family from Nova Scotia arrives in Maine to pick blueberries for the summer. Weeks later, four-year-old Ruthie, the family's youngest child, vanishes. She is last seen by her six-year-old brother, Joe, sitting on a favourite rock at the edge of a berry field. Joe will remain distraught by his sister's disappearance for years to come.
In Maine, a young girl named Norma grows up as the only child of an affluent family. Her father is emotionally distant, and her mother is frustratingly overprotective. Norma is often troubled by recurring dreams and visions that seem more like memories than imagination. As she grows older, Norma slowly comes to realize there is something her parents aren't telling her. Unwilling to abandon her intuition, she will spend decades trying to uncover this family secret.
For readers of The Vanishing Half and Woman of Light, this showstopping debut by a vibrant new voice in fiction is a riveting novel about the search for truth, the shadow of trauma, and the persistence of love across time.
Iron Flame by Rebecca Yarros
Everyone expected Violet Sorrengail to die during her first year at Basgiath War College—Violet included. But Threshing was only the first impossible test meant to weed out the weak-willed, the unworthy, and the unlucky.
The actual training begins, and Violet's already wondering how she'll get through. It's not just that it's gruelling, maliciously brutal, or even designed to stretch the riders' capacity for pain beyond endurance. The new vice commandant has made it his mission to teach Violet exactly how powerless she is–unless she betrays the man she loves.
Although Violet's body might be frailer than everyone else's, she still has her wits—and a will of iron. And leadership is forgetting the most crucial lesson Basgiath has taught her: Dragon riders make their own rules.
But a determination to survive won't be enough this year.
Because Violet knows the secret hidden for centuries at Basgiath War College—and nothing, not even dragon fire, may be enough to save them.
Resurrection Walk by Michael Connelly
Defence attorney Mickey Haller is back, taking the long-shot cases, where the chances of winning are one in a million. After getting a wrongfully convicted man out of prison, he is inundated with pleas from incarcerated people claiming innocence. He enlists his half-brother, retired LAPD Detective Harry Bosch, to weed through the letters, knowing most claims will be false.
Bosch pulls a needle from the haystack: a woman in prison for killing her husband, a sheriff's deputy, but who still maintains her innocence. Bosch reviews the case and sees elements that don't add up, and a sheriff's department is intent on bringing quick justice in the killing of one of its own.
Haller has an uphill battle in court, a David fighting Goliaths to vindicate his client. The path for both lawyer and investigator is fraught with danger from those who don't want the case reopened and will stop at nothing to keep the Haller-Bosch dream team from finding the truth. Packed with intrigue and courtroom drama, Resurrection Walk again shows that Michael Connelly is "the most consistently superior living crime fiction author."
The Exchange: After The Firm by John Grisham
What became of Mitch and Abby McDeere after they exposed the crimes of Memphis law firm Bendini, Lambert & Locke and fled the country? The answer is in The Exchange, the riveting sequel to The Firm, the blockbuster thriller that launched the career of America's favourite storyteller. It is now fifteen years later, and Mitch and Abby are living in Manhattan, where Mitch is a partner at the largest law firm in the world. When a mentor in Rome asks him for a favor that will take him far from home, Mitch finds himself at the centre of a sinister plot with worldwide implications—and once again endangers his colleagues, friends, and family. Mitch has become a master at staying one step ahead of his adversaries, but there's nowhere to hide this time.favour

Among the Bros: A Fraternity Crime Story by Max Marshall
When Max Marshall arrived on the campus of the College of Charleston in 2018, he hoped to investigate a small-time fraternity Xanax trafficking ring. Instead, he found a homicide, several student deaths, and millions of dollars circulating the Deep South. He also opened up an elite world hidden from outsiders. Behind the pop culture cliches of "Greek life" lies one of the primary breeding grounds of American power: 80 percent of Fortune 500 executives, 85 percent of Supreme Court justices, and all but four presidents since 1825 have been fraternity members. With unprecedented immersion, this book takes readers inside that bubble.
Under the live oaks and Spanish moss of Travel + Leisure's "Most Beautiful Campus in America," Marshall traces several "C of C" boys' journeys from fraternity pledges to interstate drug traffickers. The result is a true-life story of hubris, status, money, drugs, and murder—one that lifts a curtain on an ecstatic and disturbing way of life. With expert pacing and an excellent eye, he follows a never-ending party that continues after funerals and mass arrests.
An addictive and haunting portrait of tomorrow's American establishment, Among the Bros is nonfiction storytelling at its finest.
Unmasking AI: My Mission to Protect What Is Human in a World of Machines by Joy Buolamwini
To most of us, it seems like recent developments in artificial intelligence emerged out of nowhere to pose unprecedented threats to humankind. But this moment has been extended to Dr. Joy Buolamwini, who has been at the forefront of AI research.
After tinkering with robotics as a high school student in Memphis and then developing mobile apps in Zambia as a Fulbright fellow, Buolamwini followed her lifelong passion for computer science, engineering, and art to MIT in 2015. As a graduate student at the "Future Factory," she did groundbreaking research that exposed widespread racial and gender bias in AI services from tech giants across the world.
Unmasking AI goes beyond the headlines about existential risks produced by Big Tech. It is the remarkable story of how Buolamwini uncovered what she calls "the coded gaze"—the evidence of encoded discrimination and exclusion in tech products—and how she galvanized the movement to prevent AI harms by founding the Algorithmic Justice League. Applying an intersectional lens to both the tech industry and the research sector, she shows how racism, sexism, colorism, and ableism can overlap and render broad swaths of humanity "excluded" and, therefore, vulnerable in a world rapidly adopting AI tools. Computers, she reminds us, are reflections of both the aspirations and the limitations of the people who create them.
Encouraging experts and non-experts alike to join this fight, Buolamwini writes, "The rising frontier for civil rights will require algorithmic justice. AI should be for the people and by the people, not just the privileged few."

Again and Again by Jonathan Evison
Eugene "Geno" Miles is living out his final days in a nursing home, bored, curmudgeonly, and struggling to connect with his new nursing assistant, Angel, who is understandably skeptical of Geno's insistence on having lived not just one life but many—back to medieval Spain, where, as a petty thief, he first lucked upon true love only to lose it, and spend the next thousand years trying to recapture it.
Who is Geno? A lonely old man clinging to his delusions and rehearsing his fantasies, or a legitimate anomaly, a thousand-year-old man who continues to search for the love he lost so long ago?
As Angel comes to learn the truth about Geno, so, too, does the reader, and as his miraculous story comes to a head, so does the biggest truth of all: that love—timeless, often elusive—is sometimes right in front of us.
The Woman in Me by Britney Spears
In June 2021, the world listened as Britney Spears spoke in open court. The impact of sharing her voice—her truth—was undeniable, and it changed the course of her life and the lives of countless others. For the first time, the Woman in Me reveals her incredible journey—and the strength at the core of one of the greatest performers in pop music history.
Written with remarkable honesty and humour, Spears's groundbreaking book illuminates the enduring power of music and love—and the importance of a woman telling her own story on her terms.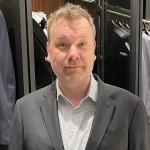 Michael Kozlowski has written about audiobooks and e-readers for the past twelve years. Newspapers and websites such as the CBC, CNET, Engadget, Huffington Post and the New York Times have picked up his articles. He Lives in Vancouver, British Columbia, Canada.