Picture a world inspired by the Sci-Fi movie "The Hitchhiker's Guide to the Galaxy," where a Babel Fish could instantly translate any language, even alien ones, feeding on brainwave energy. While we may not have reached those cosmic heights, the Timekettle WT2 Edge Translator Earbuds are making language barriers crumble.
A Legacy of Success
The Timekettle WT2 series strated its journey in 2017 with the WT2 Plus, the first ear-to-ear wearable translator. Its Kickstarter campaign was a resounding success, raising an impressive $276,869 in USD. However, this was just the beginning.
In 2021, the second generation, the WT2 Edge Translator Earbuds, hit the market and became one of the highest-funded translator devices on Indiegogo, raising an astonishing $1,208,897 worldwide.
Efficiency Redefined
What sets the Timekettle Translator Earbuds apart is their focus on natural and efficient conversations. Powered by the unique HybridComm™ technology, these earbuds enhance communication efficiency by 200%-400%, surpassing traditional handheld translators and translation apps.
Global Reach
The WT2 Edge provides online translation for a remarkable 40 languages and 93 accents, covering 85% of the world's population. These earbuds are engineered to adapt to various dialects and variations, making them an invaluable tool for navigating new environments and connecting with locals.
Exclusive Simul Mode
One of the standout features of the WT2 Edge is the exclusive Simul Mode. This mode offers seamless, real-time conversations that make it feel like you and your conversation partner are speaking the same language. Sharing your earbuds is all it takes to experience natural communication without any interruptions or complex controls.
Tap and Communicate
The Touch Mode simplifies communication with a single tap on your earbuds. Your words are instantly translated and relayed to your partner's earbuds, making it ideal for turn-taking scenarios and noisy environments.
Be Heard Loud and Clear
The Speaker Mode is another innovative feature, allowing your voice to be recognized, interpreted, and broadcast to others through your phone's speaker or a connected sound system. This ensures that you're heard loud and clear, even in group settings.
Listen and Engage
If you prefer to listen, the Listen Mode enables the interpretation of speech picked up by your smartphone's microphone. The interpreted speech is played back through your earbuds, keeping you engaged with those around you.
Endurance Meets Convenience
Battery life is a crucial consideration, and the WT2 Edge doesn't disappoint. It provides 3 hours of interpretation without charging, with the portable charging case extending that to a full 12 hours of uninterrupted interpretation. Keep in mind that actual battery life may vary based on settings and usage.
Optimized for Comfort
Timekettle values user feedback, and the WT2 Edge's design reflects that. These half-in-ear earbuds offer a secure and comfortable fit. The lightweight design enhances the immersive experience, allowing for extended wear, and cleaning is hassle-free.
Effortless Translation Records
Timekettle's voice-to-text and text-to-text recording capabilities simplify the creation of meeting minutes. Your notes are automatically saved to the cloud in your desired language, making it easy to download, copy, and share them without any hassle.
Fluent Conversation Experience
The 2-way Simultaneous Interpretation feature of the WT2 Edge enables seamless and real-time translation, perfect for lengthy and detailed conversations. No more need to pause after every sentence; you can now enjoy a natural and fluent conversation experience unmatched by any other interpretation technology.
The Timekettle WT2 Edge Translator Earbuds are more than a product; they are a bridge between languages, cultures, and people. With a rich array of features designed for real-life conversations, these earbuds are setting a new standard for translation technology. Whether you're a traveler, a professional, or someone who simply values the beauty of communication, the WT2 Edge is your passport to a world without language barriers. The device can be purchased on Amazon or directly from their website.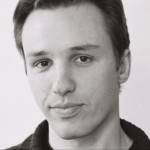 Markus lives in San Francisco, California and is the video game and audio expert on Good e-Reader! He has a huge interest in new e-readers and tablets, and gaming.