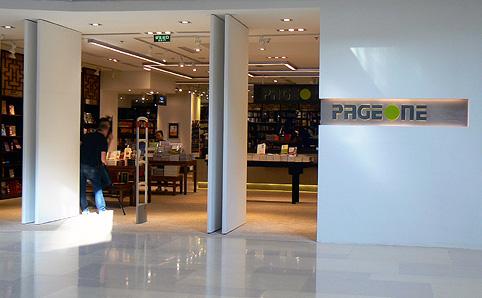 There has been a steady tide of new bookstores opening in China in the last few years and English titles are selling at a rapid pace. This is primarily attributed to foreignness and the rising middle class looking to learn the language.
Research data shows that there are ten million English-language speakers in China, and three hundred million English-language learners. This might sound like big numbers to a Westerner, but in the grand scheme of China, that's a drop in the bucket.  Still, there is an emerging market for this type of content and sales are thriving. 
One of the big success stories in China in recent years is Page One Bookstore. Zhang Ying, chief of Page One's marketing department, said English-language books account for 65% of the books on sale at the three Beijing stores, with most patrons being people aged 20-35, who hold at least a college degree and have medium-to-high incomes.
Page One Bookstore is focusing on the Chinese market because their Taiwan businesses are not doing so well. The company has just announced they are closing their Taipei 101 outlet, the largest bookstore in Taiwan which opened in 2004, as it has suffered from a continuous decline in sales in recent years. The store will follow in the footsteps of Page One's Fuxing Road outlet at Sogo Department Store in Taipei, which closed in 2009 not long after opening.
China is a huge market and many publishers from the United States and Europe are trying to break  into the market. This has proved challenging in the past because most of the publishing is done by the State and they limit the number of imports that can be brought in.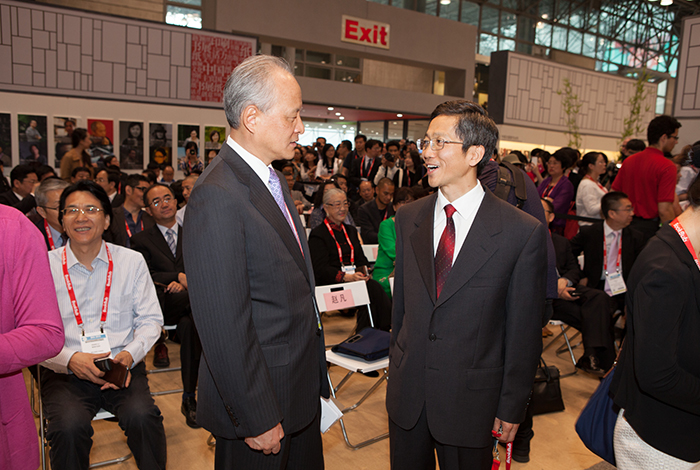 This year at Book Expo America there was a very large Chinese publishing delegation that had almost 500 people and they had a massive 25,000 square feet pavilion  which was an "unprecedented" amount, according to BEA director Steve Rosato.  It was led by Wu Shangzhi, deputy director of the State Administration of Press, Publication, Radio, Film and Television (SAPPRFT) – the body that oversees books and other media in the country, answerable ultimately to the State Council and Central Propaganda Department. Their goal was to learn more about the way publishers in the US operate and to talk about relaxing restrictions on some imports.
The Chinese book selling market is massive, in 2014, approximately 446,000 books were published.  This generated over $8.7 billion dollars, which makes it the second-largest in the world, after the US.
There are hundreds of bookstores in Beijing alone that serve English books, so what's selling? According to the New York Times Genre fiction is exploding. In bookstores, crime stories and romantic fiction rub alongside wuxia, adventure stories of chivalrous martial heroes, and so-called "officialdom" fiction, tales of political intrigue that double as how-to guides for aspiring officials.  Popular nonfiction books include self-help tracts on how to get rich or find love. Publishers at the Beijing Book fair last year described a growing children's book market propelled by the one-child policy: Chinese parents are eager to pour their resources into their single offspring. And English-language books — from novels to learning aids — are in demand among those who want to improve their language skills.

Michael Kozlowski has been writing about audiobooks and e-readers for the past twelve years. His articles have been picked up by major and local news sources and websites such as the CBC, CNET, Engadget, Huffington Post and the New York Times. He Lives in Vancouver, British Columbia, Canada.