Rush's Geddy Lee has written a new memoir set to be released on November 14th called My Effin' Life. 
For nearly five decades, Lee; bassist, vocalist and keyboardist, has been part of the driving force behind Canadian progressive rock trio Rush. For the first time, Lee opens up and shares his account of life inside and out of the award winning band.
The memoir is about really about transformation and growth. Lee reminisces about his youth, in particular his relationship with his loving parents. Lee discusses how their horrific experiences as teenagers during World War II impacted his upbringing and helped to shape his thinking. Lee opens up about his choice to drop out of school in order to pursue music.
My Effin' Life also offers a loose chronological account of the history of Rush; from their early struggles, to bursts of inspiration and creative drives, which pushed their explosion onto the world stage to become one of the most beloved bands of all time.
Lee shares personal tales of his lifelong friendships with band mates, Neil Peart and Alex Lifeson. The memoir doesn't shy away from grief, with Lee expressing his deeply felt loss of  Peart's recent passing in 2022 from brain cancer.
Lee shared in a statement that he's held off writing a memoir in the past due to "unfinished business" with his band's albums and tours always had him looking forward.
In 2016, the band stopped touring and ended their decades spanning career together. As reported by Globe and Mail, the band announced, "We have no plans to tour or record any more. We're basically done. After 41 years, we felt it was enough."
He added, "But you need a lot more determination to proceed in the world of music without the comfort of your bandmates, and I can only hope that finishing this book will release me to return to what I do and love best." In 2020 Lee released his first solo album, My Favourite Headache, which received good reviews.
My Effin' Life is straightforward, honest, funny, emotional, and makes for a poignant memoir.
On tour, Lee will read passages from his new book, share in conversations led by guest interviewers and have open dialogue with audience members who can ask questions.
Lee will be taking My Effin' Life on a 14-city North American book tour starting on November 13th in New York City, with stops in Chicago, Toronto, and Vancouver. At the end of that leg of the tour, Lee is jumping across the ocean and offering a few stops in the UK. For a full list of tour stops and to get tickets, which went on sale Oct.6th, click here.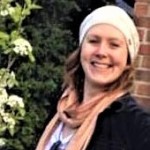 An avid book reader and proud library card holder, Angela is new to the world of e-Readers. She has a background in education, emergency response, fitness, loves to be in nature, travelling and exploring. With an honours science degree in anthropology, Angela also studied writing after graduation. She has contributed work to The London Free Press, The Gazette, The Londoner, Best Version Media, Lifeliner, and Citymedia.ca.