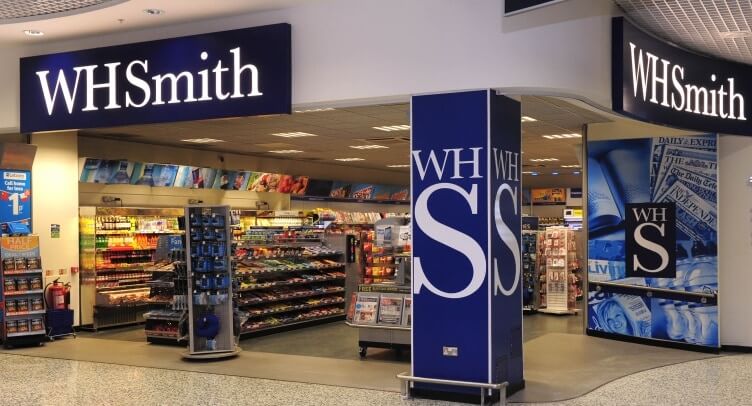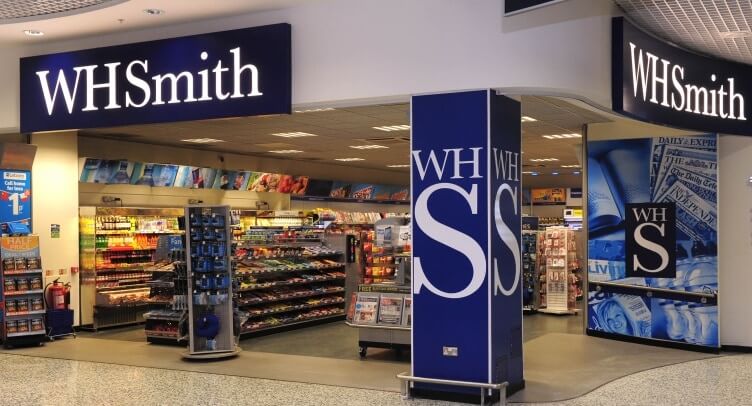 Chain bookstores tend to be homogenized and they all tend to look alike when you walk inside your favorite Barnes and Noble, Chapters/Indigo or WH Smith. Publishers have agreement with most booksellers to have their front-list titles near the front and pay for the privilege. Display areas and the way the stores are laid out come from the upper echelons of management. This needs to change, bookstores need to have more of an entrepreneurial spirit.
The CEO of Waterstones James Daunt emphasised the necessity of giving power to individual store managers in bookshop chains, calling the "crushing" consistency exemplified by chain stores like W H Smith "god awful".
"If you run a chain – I have 280 shops – how do you bring that individuality into each of those individual places? The answer is you absolutely have to devolve power to the individuals in the shops, to the managers, in particular, and to the teams, and get them to curate, to merchandise. You must help to do that in an attractive way. But you must not impose uniformity or you kill that spirit. As indeed with – and because I can be rude about them – W H Smith and that god awful uniformity, that crushing consistency they have; we need to do the exact opposite."
Daunt is not alone, Amazon also believes that stores need to be more intelligent and cater to the needs of specific communities. In 2017 Amazon will have 10 bookstores spread across the United States and readers are attracted to the way they stock the store. Managers and bookstore workers have a ton of freedom in organizing seasonal motifs or putting the spotlight on specific authors or genres. Amazon also relies on their online bestseller lists to populate the bookstore, but also puts an emphasis on what sells in a specific market. The average Amazon store is 7,400 square feet and includes about 5,000 books, so it is much more smaller and intimate that your average Barnes and Noble.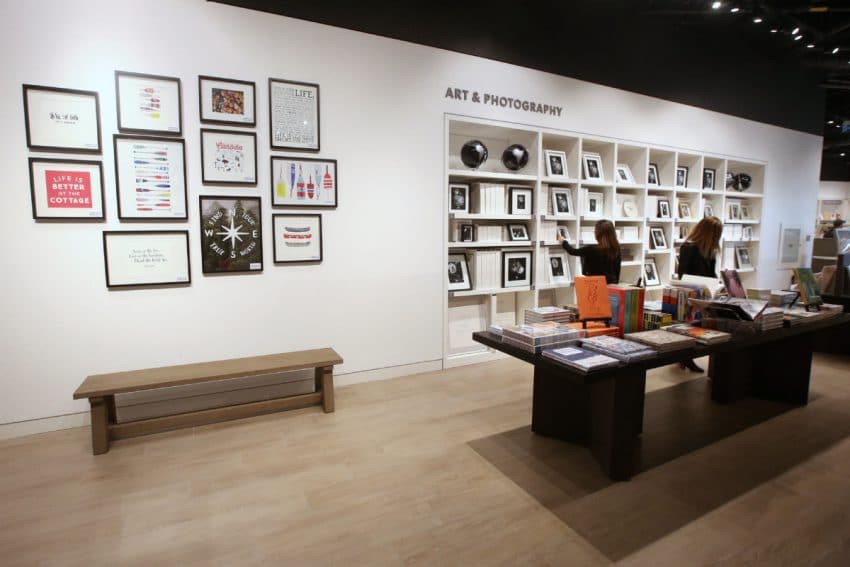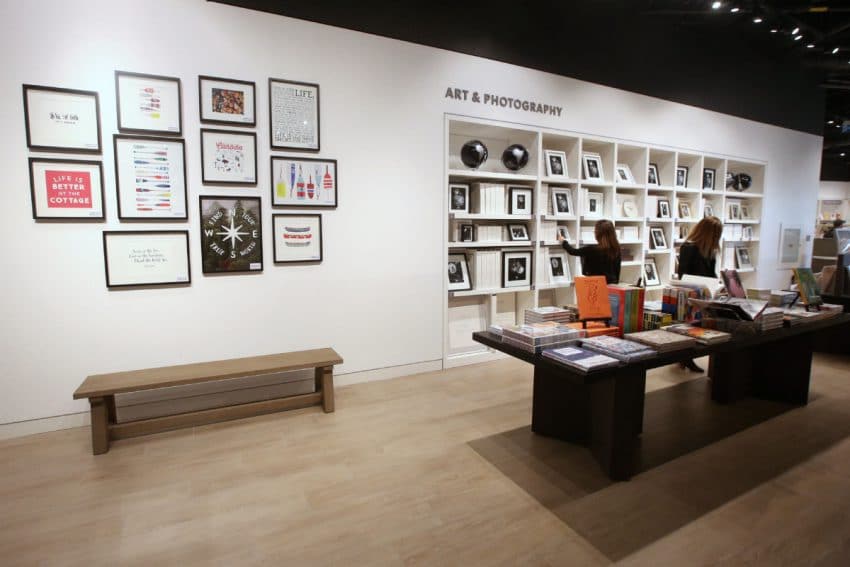 If you are a serious reader in Canada, you would have likely walked into a Chapters/Indigo location at one time or another. The bookseller rolled out a new concept store last year in CF Sherway Gardens in Etobicoke — designed by Toronto-based Burdifilek — inspired by a cultural icon: art galleries.
The first thing shoppers will notice when they wander into the new store is how compartmentalized the space is, says Diego Burdi, creative partner at Burdifilek. They wanted to make the space feel segmented — much like a museum or art gallery might. This encourages shoppers to pause and admire the displays and makes the entire store feel more "meanderable," he says.
For example, in A Room of Her Own, the section is bedecked with books by women about women and fashionable merchandise, like bags and jewelry. The Art and Photography section is adorned with frames, prints and relevant reading materials.
Due to the success of this concept location, Chapters intends on remodeling 10 urban locations within the next two years.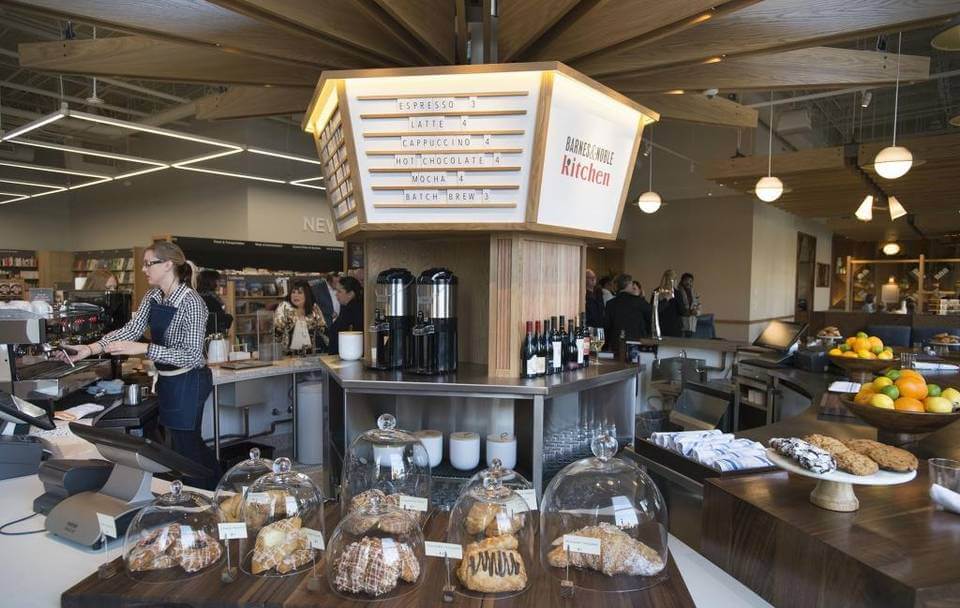 Barnes and Noble has over 600 bookstores throughout the United States and the vast majority of their locations tend to look alike. Managers have little to no freedom in tweaking the layout or crafting their own sections. These are top-down executive decisions made in New York and this is one of the reasons in the age of Amazon, B&N sales suffer on a quarterly basis. The bookseller announced a week ago that their holiday season sales were the worst they have experienced since 2005.
Luckily Barnes and Noble is experimenting with a different kind of store, a prototype location if you will. They recently opened a 21,500 square foot store is in the lower east side of the Galleria and it features a smaller footprint, a full kitchen with hot meals and patrons can drink wine while they browse around for books. B&N also opened up similar locations in Folsom and Edina.
David Deason, B&N's vice president of development, said the concept stores are not a response to gloomy retail predictions but "more of a step forward … a new transition. Throughout retail, (store operators) are trying to lift the experience to a new level. We understand that, and we think our customers will appreciate the experience they find here."
I think most bookstores are willing to experiment, but I doubt the entire notion of a concept store will ever see mainstream adoption. Most of the locations of these stores are in affluent neighbourhoods, where people can afford to buy a hardcover for $40, a bottle of wine for $70 or a piece of art for $100.
In the end, bookstores need to have more entrepreneurial spirit. Managers need freedom to make their store unique. After all the primary motivation of selling books is to make money and people these days do not want a cookie cutter experience.
Michael Kozlowski is the Editor in Chief of Good e-Reader. He has been writing about audiobooks and e-readers for the past ten years. His articles have been picked up by major and local news sources and websites such as the CBC, CNET, Engadget, Huffington Post and the New York Times.