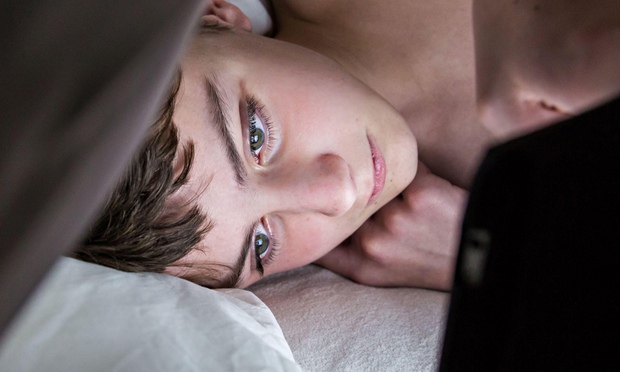 Amazon Kindle Unlimited, Entitle, Oyster and Scribd all have e-book subscription models that allow you to read as many titles you want, for a low monthly price. Given that there are close to 100,000 books on each platform are people binge reading the same way Netflix users watch television? Do they have the capability to evolve?
Over the course of the last few years the concept of binge watching has been established. Netflix has been the poster child of this movement and they release an entire season of television episodes in one shot. House of Cards has been a critical success due to the high production values and massive media attention it gets for the first few months.
Netflix hired Harris Interactive to study what's happening on its platform. Among the results, it was found that 61% admitted to binge-watching (tuning in to two or three episodes in one sitting) regularly. Most in the study considered the behavior positive, with 76% saying packing in multiple episodes was a welcome distraction and refuge from life, and 79% claiming that binging out on shows makes them better.
e-Book subscription services are relatively a new thing and there isn't much data that is publicly available that supports the notion that people binge read. Companies like Amazon don't publicly disclose any viewership metrics and keep everything internal. The other major services likely don't have the capital to put into advanced metrics or to hire an exterior company to evaluate reader habits.
What we do know is that most publishers and authors remain wary of e-book subscription services, which they worry could devalue books in consumers' minds. And binge-reading is a far more time-consuming proposition than binge-watching.
Many industry experts are in agreement that the current e-book subscription system is deeply flawed and publishers do not commit front-list titles that are on the bestseller lists. Instead, they only contribute older titles that have been around for a few years and likely any serious reader has already borrowed them from the library or read it in another format.
Tim Hely Hutchinson, chief of Hachette UK simply sees the current generation of e-book websites as not being viable. ""people are always pitching new models to me, and the first thing I say is that the existing model works really well. I don't believe in subscription. I don't see how it would do anything other than cannibalise the business we already have. I know other people take a different view. Within the limits of the law, I hope [HarperCollins UK c.e.o.] Charlie Redmayne will explain it to me, because I don't get it." Neither is he interested in selling direct—"I don't think the consumer wants it. The last thing I think we should be doing it undermining our customers, the retailers.""
Meanwhile Hachette Livre chairman and c.e.o. Arnaud Nourry said in a recent interview that e-book subscription sites are a flawed idea. "Offering subscriptions at a monthly fee that is lower than the price of one book is absurd," he said. "For the consumer, it makes no sense. People who read two or three books a month represent an infinitesimal minority. And there are bookshops. If I seem like a dinosaur, so be it. My colleagues at Penguin Random House say the same thing."
Is the financial aspect of e-book subscription sites not compelling for publishers? How exactly do publishers get paid? Well, Scribd and Osyster have adopted the pay-per-read system in order to pay publishers. Indie authors and publishers earn 60% list price when a reader opens an e-book and reads more than 10% of the book.  On average, Amazon pays authors $1.39 for each qualifying read. In some cases, Amazon ironed out exclusive deals with Pottermore and Susanne Collins for the Hunger Games and the Harry Potter series.
I don't think that the standalone novel  is not indicative to a large amount of growth potential. The companies involved in e-book subscriptions don't either and this fact has made most pivot from their core business. Scribd for example now offers audiobooks and comics. Oyster has started selling new e-book titles, instead of just having an subscription platform.
Can e-book subscription sites evolve? Can they offer more than just a fiction novel? I have a few ideas.
I think one thing that they can do is have a standalone subscription for a specific author or book. For example, a school textbook is frequently updated, sometimes on a yearly basis. It would be nice to subscribe to that specific book and get the yearly updates. If you love a romance author, you can just subscribe to her and get notified whenever a new book is added into the platform.
Most subscription platforms have a fairly paltry sports selection. I would like to see more of an emphasis on titles being added when a new season starts or when a big event like Wimbledon or the Masters transpire. I would gladly play an added surcharge on top of my existing subscription for things like this.
I also think that serialized fiction  is also one of the ways e-book subscription services can gain more users. Short fiction or books that just have a hundred pages would be easier to read and promote "binge reading."
Authors too are starting to embrace short-fiction or serialized novels and enroll them on Kindle Unlimited. Susan Kaye Quinn author of 18 Debt Collector novellas told Good e-Reader that "Romance readers are ravenous, in general, and many subscribe to Kindle Unlimited. In romance, serials allow authors to get material out quickly to their fans, and KU lets romance readers gobble them up without breaking the bank. But not every romance reader is enrolled in KU, so there are, in effect, two audiences for a romance serial – KU readers and non-KU readers. Understandably, the KU readers read episode-by-episode, taking advantage of the fact that each episode is free to them. They get the excitement of serial-reading (the episodes are generally fast-paced) for free. Non-KU readers tend to wait for the box set. Pre-orders are actually perfect for serials, as they allow readers the choice: pre-order the next episode, or skip ahead and pre-order the full box set. Readers then have the best of both worlds: read-as-you-go or get the full story, depending on your preference."
In the end, I think its tremendously important that e-book subscription sites pivot from their core business model and try new things out. There is an established demand for serialized fiction, as the success of Wattpad demonstrates.  Non-fiction materials such as sports, textbook and education material would bring in an entirely new demographic and promoting binge reading to make all parties involved more money. Additionally most of these companies need to scrap the US only policy and expand into foreign markets.