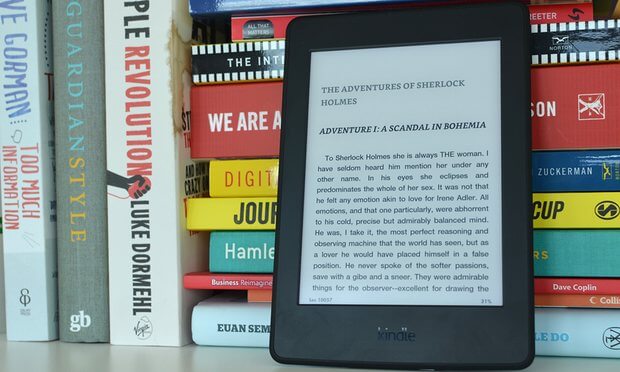 Self-publishing your first novel can be a daunting endeavor, but Jane Friedman and Hugh Howey constantly make it sound easy. They frequently cite that most of the Amazon bestsellers are written by indie authors and that they are earning more money than writers who get a traditional publishing deal. This sets new authors up for failure and results in most new authors getting scammed by vanity publishers.
In a recent article on his personal blog, Hugh Howey states "There's a dangerous meme in the publishing world that says self-publishing was easier in 2009 and is much harder today. But nothing could be further from the truth. The exact opposite is the case. Self-publishing was nearly impossible then, and it's incredibly simple now. In fact, it's never been easier." He went on to say that "In 2016, self-publishing is often the first and most preferred route. There is far less shame and less social resistance."
Hugh is well documented for trying to be the vanguard of the indie author movement. He has self-published all of his own books and tries to convince authors that digitally distributing their titles is the best way to go. Jane Friedman on the other hand basically derives her living from paid speaking engagements at publishing events and charges big money for personal consulting services. She hypes up self-publishing for personal profit and not for the betterment of the indie author movement.
When young authors read an essay by Friedman, Howey or Orna Ross you can't help but feel inspired. There are so many authors making big money selling e-books, why can't you do the same? Sadly, the dream of being an author is filled with pitfalls, trials and tribulations. The industry is full of scams that prey on new writers.
Many authors get their start by entering writing contests that promise to get the winners published and digitally distributed. Such was the case of the Star Trek: Strange New World Writing Contest that ran lost October by Simon and Schuster. Little did people know that the contest was really run by Archway Publishing, AKA Author Solutions.
Everyone who entered the contest got an email that stated the following;
Thank you for your recent submission in the Star Trek: Strange New Worlds Writing Contest. We were honored to consider your short story. We received many imaginative tales that took us on different journeys through the Star Trek universe. After diligently considering each and every entry, we have selected the winners. Unfortunately, your submission was not included in the final group of stories.

If you enjoy writing, Archway Publishing can still help you share your personal or other sci-fi stories as a published book. And because you participated in this contest, you can save 20% on select packages.*
Many authors took Archway Publishing up on their offer because the brand name recognition of Simon and Schuster. Sadly, authors basically paid for overpriced packages that cost on average of $16,000 to $25,000 and do not include cover art design or editing. Ironically the Star Trek books the authors submitted were not even eligible to be published because of licensing issues.
Last September police arrested Chandra Love, 38, for a second time and her husband, 42-year-old Keith Lewis. The couple portrayed themselves as book publishers and embezzled nearly $300,000 from two East Bay victims, according to a complaint filed by Marin County Deputy District Attorney Geoff Iida.
"The defendants entered into a fraudulent contract for book-publishing services, maintained the appearance that book-publishing services were being rendered and collected payments for fraudulent or non-existent services," Iida wrote in court documents.
Author Jan Thorpe and her husband met the couple through a Berkeley based editor, after which Love and Lewis arranged a $5,000 per month retainer, and proposed the following:
Love and Lewis would steal much more from the couple in a gift basket scheme according to the detective who said Lewis and Love told the Thorpes the couple would essentially bribe publishers with expensive gift baskets in hopes the publishers would read the book.
The gift baskets were supposed to include several hundred dollars in gift cards, a bottle of champagne and a copy of Jan's book. The Thorpes would make 67 transactions to Love between Jan. 30 and Sept. 14, 2014. Thorpe gave Love four credit card numbers to use for the gift baskets. According to court documents, Love charged $69,116.84 to her company Bella Chose, which police said appeared to be a business front.
When Thorpe began to suspect she'd been conned, she hired a private investigator to determine whether her gift baskets had been, in fact, purchased and delivered. They hadn't, and police soon discovered another writer who claimed to have lost $200,000 to the couple in a similar arrangement.
I think its very important that the self-publishing scams were highlighted by Howey and all of these other people. It is too easy to buy into the hype about being a professional author and getting fleeced out of thousands or hundreds of thousands of dollars.

Michael Kozlowski is the Editor in Chief of Good e-Reader. He has been writing about audiobooks and e-readers for the past ten years. His articles have been picked up by major and local news sources and websites such as the CBC, CNET, Engadget, Huffington Post and the New York Times.