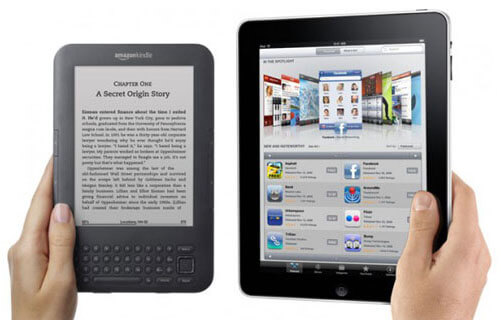 In a world of tablets, smartphones, computers, and e-ink based book readers many people naturally wonder if a dedicated e-reader is right for them.
Dedicated e-ink based readers have been around for six years in the public consciousness and have drastically altered their technology and price-point to be easier to carry and pocket friendly. e-Readers have a great way of giving you the ability to carry thousands of books on the go and be easy on the eyes during long reading sessions. Most have the ability to connect via WIFI to the internet so you can purchase e-books, newspapers, and magazines directly through the companies you do business with.
The big question is a dedicated e-reader right for you? The main reason you want to buy one is the cost. Many people who have tablets often never bring them outside of the house in fear they might get damaged, lost, or stolen. Carrying a $300 to $800 device out and about is a recipe for disaster unless you are in a controlled environment like an office or business. Another huge factor is the portability, since most are light-weight and easily fit in your back pocket or handbag. Finally, most people get LCD burnout when staring at a computer monitor or tablet like the Apple iPad. I hear all the time from people who wear glasses that they can't stand to look at a screen for more then an hour before they have to do something else. e-Readers do not have light emitting from the screen and instead rely on ambient light. Most e-readers have a grey screen with very high contrast black text that makes reading for hours very easy and much akin to reading a real book.
Personally, I carry my smartphone with me everywhere and hardly ever bring my various e-readers out with me when i am running errands. It is much easier to carry a device that has a 4.3 inch screen and can use for phone calls rather then carry a six inch device that is a bit more encumbersome. Although I do use my phone to keep up on the daily news, it could never be my go-to device for reading books due to the small screen.
Many people rely on their tablets, like the Kindle Fire, Nook Tablet, or Apple iPad, to read all of their content. There are large benefits of using these types of devices because they are full color and you reap the rewards of content tailored for this medium. Magazines, Cookbooks, Kids Books, and Interactive enhanced books really shine in full color and give you a chance to see videos, animations, and other content. Not to mention the full internet experience with Adobe Flash, Youtube, and much more.
So is an e-reader right for you if you love to read? Ultimately it is your call and depends on your financial situation and how your eyes hold up reading LCD screens. Many kids and teens these days have grown up with a computer and phone in their hands their entire life. They are used to reading on bright screens where the older crowd responds quite differently. I normally have both a tablet and an e-reader that I use for different things. I normally read at night before bed, so my iPad is what I use to read books and listen to podcasts. When I travel, which is often, my e-reader is always with me because it is lighter and easier to carry.
I'd like to hear what other people have to say on the issue. Is your dedicated reading device a tablet, e-reader, or phone?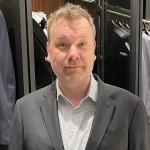 Michael Kozlowski has written about audiobooks and e-readers for the past twelve years. Newspapers and websites such as the CBC, CNET, Engadget, Huffington Post and the New York Times have picked up his articles. He Lives in Vancouver, British Columbia, Canada.