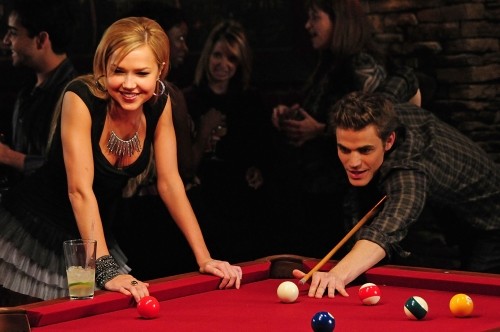 A 2012 study found that 55% of all Young Adult fiction was purchased by adults and many journalists lately have been writing either for or against if adults should be consuming childrens and YA Fiction at the levels they are. The deeper question is why our culture encourages us to perpetually relive our teenage years.
One of the reasons why YA Fiction is so popular is due to our culture encouraging an unnatural and prolonged adolescence. Not so long ago, the average American man in his 20s had achieved most of the milestones of adulthood: a high-school diploma, financial independence, marriage and children. Today, most men in their 20s hang out in a novel sort of limbo, a hybrid state of semi-hormonal adolescence and responsible self-reliance.
Instead of going to school and getting a degree, getting married and having kids men for the most part are tuning in to cable channels like Comedy Central, the Cartoon Network and Spike, whose shows reflected the adolescent male preferences of its targeted male audiences. They watch movies with overgrown boy actors like Steve Carell, Luke and Owen Wilson, Jim Carrey, Adam Sandler, Will Farrell and Seth Rogen, cheering their awesome car crashes, fart jokes, breast and crotch shots, beer pong competitions and other frat-boy pranks. Our culture actually encourages men to live and relive their teenage years perpetually by playing video games, smoking pot and reading the same fantasy, science-fiction or cyberpunk books they grew up with.
Women's prime symptom of prolonged adolescence is glimpsed in their friendships with other young women. Perhaps in their search for faithful, committed relationships, young women are using their female friends as replacement "spouses." In their fear of losing another relationship, young women are clutching on to their female friends as tightly as a little child holds a plastic trinket. In their determination to not let go, they simultaneously are unable to open their hands to receive new friendships. When these new friendships include the possibility of a romantic relationship with a young man, the result is often Mr. Committed walking away wondering why the girl he pursued won't open to receive his gift of self.
There is also a fear of vulnerability in most women these days. Rather than expose a desire for love, women take what they have and hoard, hold and suffocate in a frenzied panic not to lose what they have. Rather than open themselves to the possibility of hurt, disappointment or rejection, young women create a sense of commitment, possession and independence that unsuspectingly can counter their desires for love. This is the main reason why 59% of Romance and Erotica books are published by indie authors, the vast majority who are women. Romances and fairytales have given us a thoroughly impractical perception of love and relationships. Women continue to devour Veronica Roth, EL James, Suzanne Collins romantic interludes because it cuddles them like their favorite warm blanket.
I think reading YA Fiction exclusively is degrading the quality of literature that gets published on a monthly or yearly basis. Major publishers out of New York tend to put out books that they know will sell and a number of great titles are likely never going to get the greenlight to be produced. Instead new books are being billed as the Next Hunger Games or the next Divergent.

Michael Kozlowski has been writing about audiobooks and e-readers for the past twelve years. His articles have been picked up by major and local news sources and websites such as the CBC, CNET, Engadget, Huffington Post and the New York Times. He Lives in Vancouver, British Columbia, Canada.