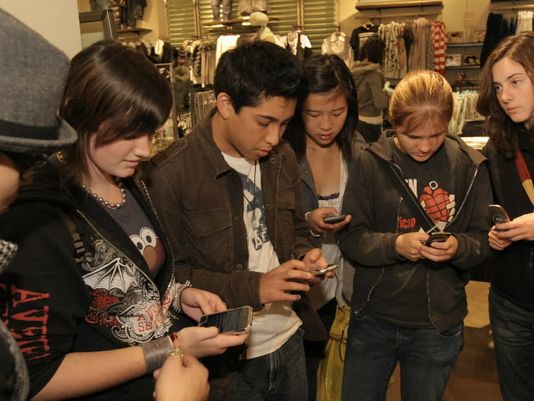 Major publishers in recent years have been on a rampage trying to appeal to the YA audience. They have been setting up niche websites that are designed to sell books but also have a youth savvy editorial voice. Sadly, the vast majority of these sites are dead in the water a few months after launching or languish into obscurity. Are publishers doing the wrong thing with building websites instead of using social media?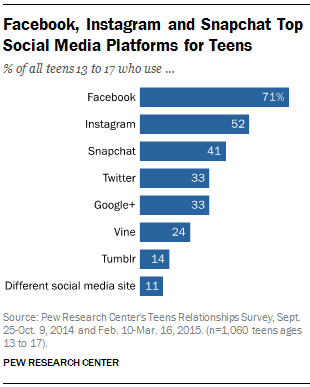 Pew Research conducted an internet study report that looked at youth and teens. They found that 92% are online on a daily basis and 71% are on more than one social networking site. Publishers are certainly doing the wrong thing spending hundreds of thousands of dollars building a site and curating it with editorial content when they could be going where their audience is.
Most publishers have a presence on social media sites like Facebook and Twitter but these sites have lost traction with teens in recent years. David Ebersman, the former chief financial officer for Facebook said that Facebook was no longer the hip hangout spot on the Internet for teenagers, and there's a simple reason for that: It's hard to look cool when you're hanging out with Mom and Dad.
However, some teens aren't just bailing — they're refusing to buy into Facebook in the first place. In a Huffington Post essay on the great Facebook exodus, Bianca Bosker notes that it was difficult to find teens who had signed up for the service to begin with. Of a group of high school girls Bosker spoke to, only one was on Facebook, and just as University College London professor Daniel Miller argued was the case amongst teens, the student seemed "embarrassed to even be associated with it."
Teens these days are on Instagram, Tumblr, Snapchat and Vine. Publishers hardly have a presence on these platforms at all. There are plenty of "vine famous" celebrities have that billions of loops and who can count on 30 to 100 million views on each six second video. These guys get sponsored all the time by app developers and major brands, but publishers are notably absent.
What Vine user wouldn't love to see something posted by their favorite author? Why aren't publishers making accounts for their up and coming teen authors or setting up a production unit to film content on a daily basis?
Teens simply don't visit static websites anymore. They live and breathe on social media sites and publishers still don't get it. I get hundreds of emails every year about publishers launching this and that. Last week Simon and Schuster launched Glommable, Penguin got in the game awhile ago with Teen Australia and Random House released Bookscout and Totally Random. Totally Random is amusing because the company hyped the hell out of it and the last update was August 25th 2014.
I think publishers need to wake up and realize websites are dead, even if you make them look like social media hubs. Teens and YA use their smartphone more than their computer. Publishers NEED to develop a unified social media strategy and develop exclusive content for Instagram, Snapchat and Vine.

Michael Kozlowski is the Editor in Chief of Good e-Reader. He has been writing about audiobooks and e-readers for the past ten years. His articles have been picked up by major and local news sources and websites such as the CBC, CNET, Engadget, Huffington Post and the New York Times.