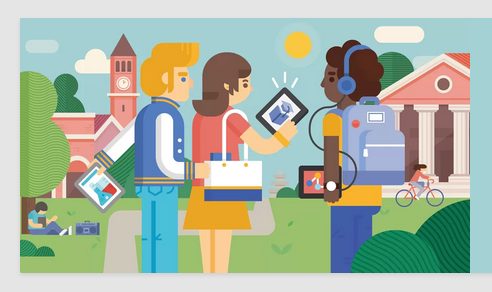 Google has announced that their digital textbook service is now available in Canada. Students will be able to rent or purchase content just in time for the back to school season in September.
Google Textbooks offers a wide array of content from well-known publishers like Pearson, Wiley, Macmillan Higher Education, Random House, McGraw-Hill and Cengage Learning.
The textbook library is stored in the cloud and books can be accessed from any smartphone or tablet that runs Android or iOS. For students who only need a textbook for a semester or two, there is the option to rent textbooks for six months, saving up to 80% compared to buying print textbooks. You can download your notes and highlights anytime, even after your rental period ends.
Just like on other textbook platforms, you "search within a textbook for a particular word or phrase, bookmark chapters and pages, highlight and annotate key passages and get quick access to dictionaries, translation tools, Wikipedia and Google search."