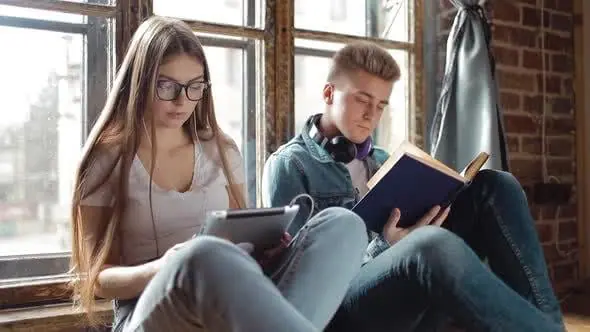 According to a study, a single textbook can sell as high as $200 irrespective of how long the student is expected to use it. The costs continue to skyrocket despite the availability of digital books, an option that is usually considered a bit cheaper.
In a bid to help you save on textbooks, we have combed through the internet to identify the best sources of free textbooks. While not all textbooks can be found online, most are available for free and without copyright infringement.
VPNpro have prepared a list of sites where you can find digital copy of any textbook. You can check their list.
We reviewed all the alternatives in case you wouldn't pick anything from VPNpro.com. Check them out:
Library Genesis.
Library Genesis is a popular search engine offering access to free articles and books on a wide variety of genres. With this search engine, you can access almost anything including latest releases that cannot be found anywhere else.
There have been claims that Library Genesis downloads books from torrent sites hence its vast resource of over 2.8 million books and 58 million science magazine files. The platform has faced several lawsuits on this matter and remains blocked by several ISPs in the United Kingdom.
We do not support copyright infringement and therefore recommends that you take extra precaution when downloading from this site. Avoid downloading any material that can be considered as a violation of copyright laws.
Batleby.
With just a subscription of $9.99 per month, you gain access to hundreds of thousands of modern textbooks on Batleby for free. However, these books are not for download meaning that you can only read them in your browser.
Batleby claims that over 1000 textbooks are added on its platform daily. The genres offered ranges from math, science, business, health, social sciences, and many other areas.
With this provider, you do not have to worry about copyright issues since they work in collaborators with publishers. The publishers get a commission by the popularity of their books on the platform.
Amazon Textbooks.
Amazon, the world largest online books seller, also offers an option to rent new and used digital textbooks. This online bookseller also allows users to trade in their books for free.
However, Amazon is not entirely free since a subscription is required for books trade-in and there are renting charges which may be up to 10% of the total cost of the book borrowed.
Rented Amazon digital textbooks are physically shipped in CDs and must be returned in specified conditions. Given the many available alternatives, the Amazon option is not a desirable one unless the book you are looking for cannot be found anywhere else.
With Amazon Textbooks, you can find genres ranging from Business & Finance, Communication & Journalism, Computer Science, Education, Engineering, Humanities, Law, Medicine and Health Sciences among many others.
Textbook Nova.
Textbook Nova is another well-known source for online textbooks. This platform not only gives access to free textbooks but also searches Amazon for highly discount ones and recommends them to users.
With Textbook Nova, users are presented with a search page where they are required to specify the title of their book and its category.
A search leads to a page with available listings and their details including reviews. In recent years, this platform has gravitated more towards recommending discounted books rather than offering free textbooks.
Project Gutenberg.
Project Gutenberg is a free online library offering all types of textbooks ranging from language and literature to science and religion.
The library boasts of over 58,000 free eBooks classified into 22 subcategories. Users can download their favorite books from this site just by searching its title and clicking download. This is unlike most free online textbooks providers who require users to install certain apps to be able to download books.
With Project Gutenberg, the textbooks can either be found in Kindle format, pdf, epub, mobi or audio.
ManyBooks.Net
ManyBooks.net is another platform giving access to over 50,000 books including college textbooks.
With this platform, users are required to create an account to be able to access the free materials. The platform comes with a search engine to help users to find their books of choice easily.
ManyBooks.net is an excellent resource for old books that are authorized for free public access. New and copyrighted books are likely not to be found here.
Bottom Line.
With the rising textbooks costs, it is essential to explore free options available before deciding to buy.
There are thousands of online platforms out there offering free textbooks. Sites such as Library Genesis and Batleby gives free access to almost any modern textbook for high school and college students.
However, care should be taken to avoid copyright infringement since this is likely to lead to more trouble.

Markus lives in San Francisco, California and is the video game and audio expert on Good e-Reader! He has a huge interest in new e-readers and tablets, and gaming.