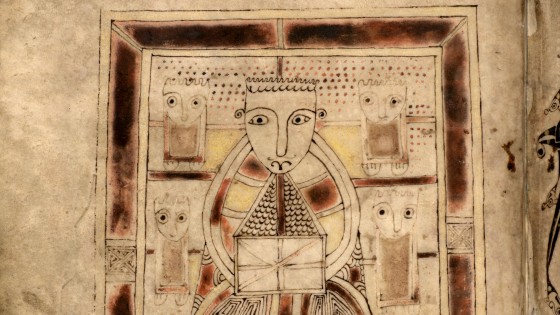 Last year, Cambridge University released digital versions of Isaac Newton's manuscripts and notebooks. The university also launched a new website which showed a digital version of a 2,000 year-old copy of the Ten Commandments and one of the oldest copies of the New Testament. Cambridge is now continuing this program with the release of digital copies of more manuscripts.
Some of these include the tenth-century Book of Deer, which is probably the oldest surviving Scottish manuscript and contains the earliest known examples of written Gaelic; the thirteenth-century Life of Edward the Confessor, which contains masterpieces of illumination; the Cairo Genizah collections, which are glimpses into the everyday live of a Jewish community in Egypt over a period of 1,000 years; digital versions of its Islamic and Sanskrit collections of both secular and religious texts, including some of the earliest surviving Qur'ans; the Nash Papyrus, which contains one of the oldest texts from the Hebrew Bible, the Codex Bezzae, one of the most important New Testament manuscripts; and others.
More information can be round at the University of Cambridge's website here.
Paul Biba is a retired corporate international lawyer who has worked in 53 countries. Since he is a very fast reader he came to ebooks out of self-defense in order to avoid carrying a suitcase of books on his travels around the world. An early ebook adopter, he has read on Palms, Pocket PCs and practically every device that has been out there. After being a frequent contributor to TeleRead.com, the oldest ebook/epublishing blog on the net, Paul became TeleRead's Editor-in-Chief, a position he recently resigned. Send Paul an email to paulkbiba@gmail.com