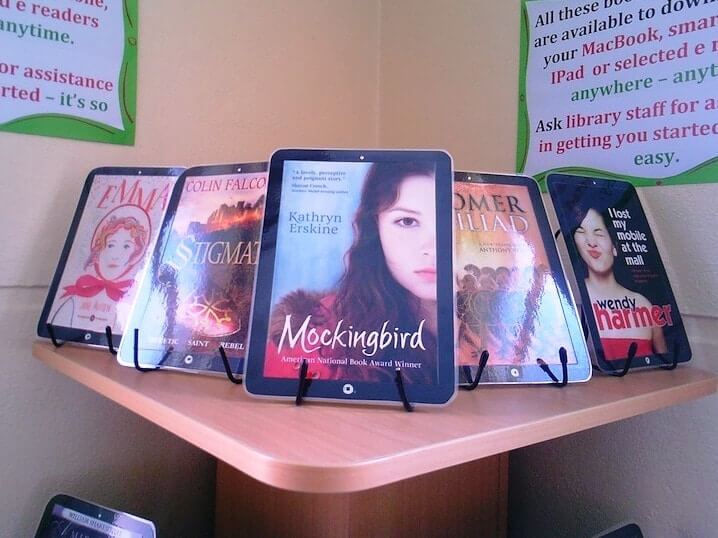 Penguin Random House is one of the largest publishers in the world and they are responsible for one quarter of all books released every year. They have been doing business with libraries for many years under the unlimited model, where libraries pay more for an ebook, but retain the rights to it forever. PRH is now changing this arrangement and going to a metered approach, where the digital edition will cost less, but expire after two years. Libraries are now praying that they will not alter the deal further.
The change is going to occur on October 1, 2018 and the new terms will apply to all Penguin Random House U.S., Penguin Random House Canada, DK and DK Canada titles. Under the new pricing, frontlist adult titles in the U.S. will be priced up to $55 (currently, adult prices are capped at $65.); Young adult titles up to $45; and children's titles up to $35.
In order to alleviate libraries concerns VP Skip Dye said "We have heard–loud and clear–that while libraries appreciate the concept of 'perpetual access,' the reality is that circs for many titles drop off dramatically six to eight months after the initial release. This is true especially for fiction bestsellers," Dye wrote. "Most librarians are telling us they would rather pay lower prices across our frontlists and backlists, in exchange for a copy that expires after a given time period. In response to this feedback, we are happy to tell you that we will be lowering our prices on our entire catalogue of adult and children's fiction and nonfiction titles. Under our new terms, ebooks will expire after two years from original purchase date with the aligned pricing lowered for our e-books."
I believe this new deal has its pros and cons. Larger libraries in urban centers often order 20-40 copies of a modern bestseller and pay a hefty fee. When the author releases another new book, often the old one is now lost the shuffle. Libraries would likely save money paying less per copy. On the flipside there are lots of books that come out that have longevity, sometimes because they are really good books and others because they enjoy a resurgence in popularity after winning a major literary award or get turned into a movie. If libraries suddenly have to buy another influx of the books that recently expired, it would negate the initial savings and they would be spending a lot more.
Libraries of all sizes will have to start augmenting their budgets to account for the new terms from Penguin Random House, but at least they got a months notice. Recently the Macmillan imprint TOR abruptly changed their terms without informing anyone. They used to submit their ebooks to the library the same day the retail copy came out, but recently implemented a three month embargo. The only official comment was that this was a "test."

Michael Kozlowski has been writing about audiobooks and e-readers for the past twelve years. His articles have been picked up by major and local news sources and websites such as the CBC, CNET, Engadget, Huffington Post and the New York Times. He Lives in Vancouver, British Columbia, Canada.